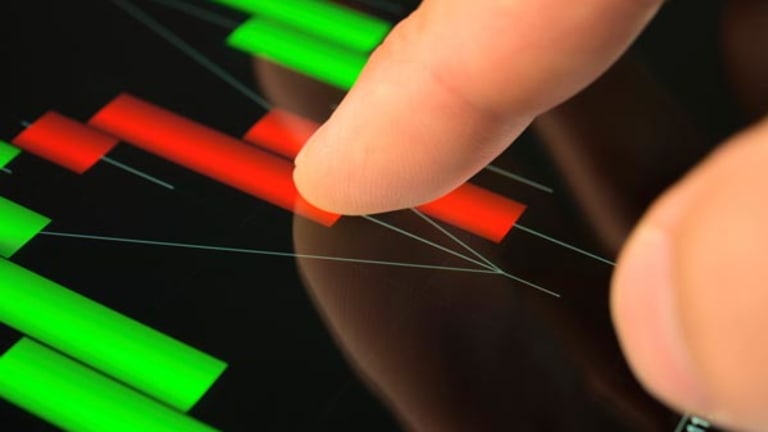 Why SpaceX Is Critical for U.S. Space Independence
Hostile U.S. and Russia relations do not bode well for an America largely reliant on Russia for space endeavors. SpaceX is working to change all that dependency.
Hostile U.S. and Russia relations do not bode well for an America largely reliant on Russia for space endeavors. SpaceX is working to change all that dependency.
NEW YORK (TheStreet) -- The geopolitical tensions involving Ukraine and Russia are having a negative effect for an America that is almost entirely reliant on Russian cooperation for its space endeavors.
Enter space travel company SpaceX, which is working to change that, and quickly.
The U.S.'s means of launching rockets that carry satellites into space and its ability to send astronauts to and from the International Space Station need Russian cooperation or are buttressed by Russian technology. That cooperation is in jeopardy if you believe statements released by Russian Deputy Prime Minister Dmitry Rogozin, who threatened to ban all sales to the U.S. of RD-180 engines that are intended for use in military launches. These are critical rocket components.
SpaceX has executed nine successful flights of its Falcon 9 launch system with 50 missions currently contracted at an approximate value of $5 billion. It has met the U.S. Air Force's certification requirement of three successful launches and expects to achieve full certification by year's end.
Here's What It's Like to Work for Elon Musk
These U.S. Stocks Might Get Trapped in Ukraine Conflict
Here's How to Profit When U.S. Dollar Flies on Accelerated Inflation
This certification is critical. It would allow SpaceX to compete for involvement in the Evolved Expendable Launch Vehicle program (EELV), which is intended to facilitate access to space for the Air Force and Department of Defense, among other government entities. Currently the EELV program is led entirely by the United Launch Alliance (ULA), a joint venture of Boeing (BA) - Get Report and Lockheed Martin (LMT) - Get Report.
The ULA relies heavily on its Atlas 5 rocket as the primary mover of heavy satellites. These rockets are powered exclusively by Russian RD-180 engines, of which there are only 16 in the U.S. for launch until more can be procured. Not only can SpaceX remedy this problem with its all-American-made Falcon 9 rockets, but can do so at a greatly reduced cost compared with ULA's monopoly.

As SpaceX founder Elon Musk said at a Senate hearing, SpaceX can facilitate launches for less than $100 million. To give that figure some context: ULA's average price per launch sits at $380 million, an astoundingly high amount in comparison.

The average price of the GPS satellites launched with some of these rockets is around $140 million. This means that with a SpaceX launch, you can buy both the satellite and the launch and still have well over $100 million in savings compared with just the ULA launch alone. These are stunning differences that highlight the problems when a monopoly is allowed to operate unchallenged. The financial icing on ULA'S cake is a $1 billion annual subsidy it receives, allotted simply for overhead costs and personnel, even if ULA doesn't launch a single rocket. SpaceX requires no such subsidy.
The U.S. has targeted sanctions against Russia in response to that nation's actions in eastern Ukraine, specifically Crimea. Rogozin, the chief of Russian space and defense sectors, has railed against the sanctions and sarcastically recommended NASA find a large "trampoline" to continue its access to the International Space Station.
SpaceX is the United States' only unilateral way to access the ISS. The company's Dragon spacecraft has had successful dockings with the ISS to deliver cargo, and SpaceX has scheduled the Dragon's first testing with human participants for early 2015. The U.S. currently pays $71 million per head to Russia when sending its personnel to the ISS, and currently could not do so without Russia.
These figures and geopolitical events make a compelling case for the long-term viability of SpaceX, which has a handful of NASA launches under its belt as it continues to await official Air Force approval. It has shown with its recent antitrust lawsuit targeted at the Air Force and Defense Department that it will not stand idly by while an unnecessary amount of money is spent on operations that are almost entirely reliant on hostile foreign technology.
SpaceX is a significantly important disruptive force -- of the type that Musk tends to create -- and it's actively working to create an exciting future and independence for American space endeavors.
At the time of publication the author had no position in any of the stocks mentioned.
Follow Jason @https://twitter.com/JasonOrestes
This article represents the opinion of a contributor and not necessarily that of TheStreet or its editorial staff.