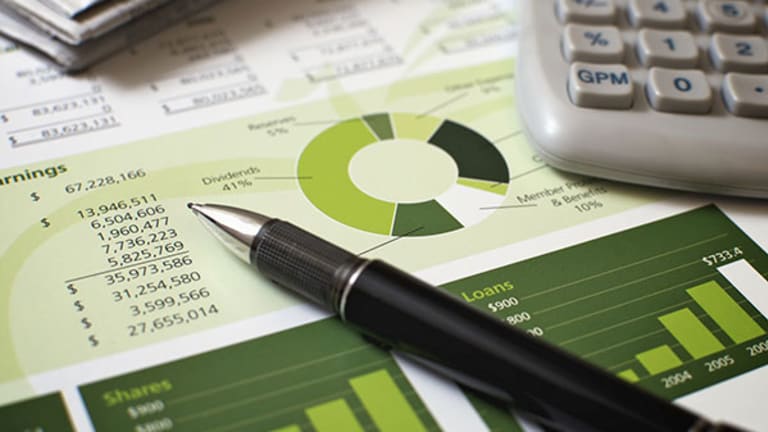 Why Second-Quarter Earnings Will Suprise and Boost Stock Prices
Despite energy's collapse, everybody else made money in the first quarter. This quarter's rising tide may not be in profit forecasts.
Despite energy's collapse, everybody else made money in the first quarter. This quarter's rising tide may not be in profit forecasts.
NEW YORK (TheStreet) -- Remember the "earnings recession" in the first quarter that was supposed to be such bad news? The final numbers say it never happened. Knowing why it didn't happen helps teach us what to expect when the second quarter ends next week and profit reports begin anew.
Profits actually rose 3.2% in the first quarter, defying expectations for a 3% drop -- analysts are usually a little bit too pessimistic but not by this much, said S&P Capital IQ strategist Sam Stovall, in an interview. The reasons: Multinational corporations did a better job managing their exposure to a strengthening dollar than many expected, while plunging energy prices cut energy-company profits by 59%, but hurt everything else less than analysts thought they would. Aside from materials, every other sector boosted profits, led by a 20% gain in technology and 11% for financial companies like JPMorgan Chase (JPM) - Get Report.
Analysts still expect second-quarter profits to fall about 4% from last year. At Bank of America Merrill Lynch, strategist Savita Subramanian says full-year profits will drop about 1%, while Stovall is at +0.4% for the year. Of the 13 times annual profits have fallen since World War II, 10 of them have accompanied or preceded a recession, Stovall says. But Subramanian says the short-term declines, curiously, are entirely useless for predicting the path of stocks in the affected years.
So what's an investor to do?
To look at the macro data, you'd bet on the market.
One reason second-quarter profit forecasts are so poor is that they rely on company guidance from early in the quarter, when the macroeconomic data were still weak enough to suggest a second-straight poor quarter. Nearly all of the estimate reductions for the S&P 500 happened two months ago or more, Subramanian said. But the macro data have improved markedly without sparking any reaction in estimates, even though a better economy should bring profits along for the ride.
May auto sales were the best since 2005, with obvious implications for General Motors (GM) - Get Report, Ford (F) - Get Report and Toyota (TM) - Get Report.
Homebuilder earnings are beginning to come in: Lennar (LEN) - Get Report is out Wednesday, in a traditional look at the low end of the market. Lennar isn't expected to beat forecasts, but Zacks Investment Research points to signs that PulteGroup (PHM) - Get Report and Ryland Group (RYL) could surprise. KBHome (KBH) - Get Report beat consensus by 2 cents a share Monday, though Barclays pointed out that most of that can be attributed to a tax issue.

One big exception to this is manufacturing, where the data are still soft and many earnings expectations are still poor. That's obviously weak news for bellwethers like Caterpillar (CAT) - Get Report and Deere (DE) - Get Report, not least because they get a large percentage of their sales overseas. Analysts expect Caterpillar earnings to fall 22% this fiscal year, while Deere profits slip 34%. But 21 analysts have boosted estimates for Deere in the last month, and none has cut estimates for either company.
Crucially, expectations are rising for consumer cyclical stocks, Subramanian said. That's consistent with the much-improved May retail sales report. May's big gain in home-improvement sales has buoyed stocks like Home Depot (HD) - Get Report and Lowe's (LOW) - Get Report already, moving up with the market's gains over the last month.
On the other hand, earnings expectations for the second quarter are still falling, Stovall said. They dipped as recently as this week's update of S&P Capital IQ's forecast, to a 4.3% second-quarter drop from 4.2%. That's not much, but it's also not a sign things are improving yet. Indeed, S&P projects that the S&P 500 will end the year between 2,150 and 2,250, little changed from about 2,125 now.
"The missing piece is sales growth," Subramanian said in an interview, arguing that companies have salvaged earnings so far by managing currency risks and cutting costs. "If we don't see that, the next few quarters would be alarming."
To balance these conflicting bits of data, think about this:
First, bottom-up analyst forecasts of individual companies have traditionally been more accurate than top-down models of earnings, which favors looking for a bearish second quarter and perhaps a problem with getting profits into the black for the year. But since Subramanian says association of near-term profit growth and short-term stock prices is weak, don't put a lot of weight on it.
Second, the macro is saying the second-quarter forecast may be wrong, and is at least likely to be a severe fluke. Importantly, oil prices have stabilized about 20% higher than their March low, propping up oil-company profits. Housing is doing much better. Consumer spending measures have improved markedly. The whole tone of the consumer outlook is much better than in April, evidenced by a 4.3% improvement in the University of Michigan/Thomson Reuters consumer confidence index from May to June. That should provide grist for the sales improvement, however modest, that Subramanian wants to see.
Most of all, the way the first-quarter beat happened points to more of the same. The slowdown in profit growth was driven pretty much entirely by energy and a little bit of materials. All energy has to do is stabilize to make profit growth beat forecasts. With domestic crude prices having settled in around $60 a barrel, that's not much of a stretch.
Two out of three of my informal indicators say earnings this quarter, and for the rest of the year, will shake off that oil-related hangover faster than you may think.
This article is commentary by an independent contributor. At the time of publication, the author held no positions in the stocks mentioned.