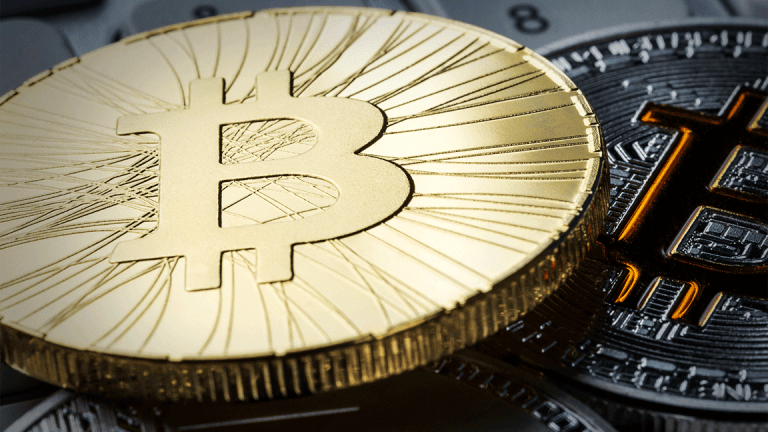 Why the Bitcoin and Cryptocurrency Economy Needs to Be Regulated -- and How
Now is the time to talk about bridging the gap between the crypto and traditional economy in order to safely create better access to a level playing field.
The crypto-economy is inspiring everyday people who are learning more about it, and want to participate in it. Still, it is growing largely without oversight.
In fact, one reason (besides its pure promise) why it's grown so much over the past few years is because it was unregulated. As currencies like Bitcoin have risen beyond all expectations, now is the right moment to talk about instilling macro policies for the crypto-economy.
This past October, the market size of tradeable crypto instruments surpassed $150 billion, on track to rise by an order of magnitude next year with the formal introduction of liquid, functioning derivatives. To translate this strong initial growth into a sustainable ecosystem with consumer and investor protections, a smart regulatory framework can thwart avoidable disruptions and attenuate some of the unwanted volatility among real-world users.
In a market where a handful of academics allege that "90% of ICOs are frauds" and researchers say that many token sales are today's version of a pyramid or Ponzi scheme, what we do not need is business as usual.
Leaning on my own experience as an enforcement attorney at the SEC's sister agency, FERC, I suggest that where there is smoke, there is (usually) fire. 
Systemic Risk Grows Exponentially
The same evolution of a financial system that enables it to function well can be misused -- much like any tool -- to exacerbate systemic risk. Already the crypto-economy and the traditional economy have more convergence than people realize. Just like the traditional financial system, there is systemic risk that is inherent to the crypto-economy.
For example, over 60% of mining power is concentrated between the top five mining pools. Concentrations exist across currencies, exchanges and pools, which can result in the classic "too big to fail" scenario. Cryptocurrencies are highly interconnected and used for a variety of functions. A single cryptocurrency can be used to send value, to store value, as a speculative investment or as a crowdfunding tool. There is no separation.
For these reasons, the crypto-economy can be too interconnected and too big to fail, just like the traditional economy.
What makes the crypto-economy different is that the authentication of transactions occurs without intermediaries, thanks to blockchain technology, ensuring openness and fairness for everyone. Still, the challenge is that market corrections -- both upward and downward -- will happen in the crypto-economy, and how it is regulated will dictate how extreme those corrections will be.
Smart regulation would therefore first separate cryptocurrencies into different architectures based on the function they serve, then tokenize traditional assets in a way that reflects and enforces existing real world regulation and, finally, use blockchain to its full potential for strong oversight.
It is important to understand that the crypto-economy is now inseparable from the actual economy. Global wealth increased by six to seven percent from June 2016 to June 2017. However, it was distributed unevenly throughout the top 10 percent of the population.
More disposable income, for people who are used to having disposable income, quickly goes into speculative, long-term investments. Human instinct commands it. Once our needs are met and luxuries are taken, we have a strong tendency to speculate. Therefore, if the traditional economy contracts, there will also be an exponential contraction in the crypto-economy, as the first thing people let go of are their speculative investments.
In an options analogy, crypto investment is akin to a call option on the U.S. economy. And right now we have a lot of investors net long on that call option.
Thus, it is more important than ever to find a path to smart regulation immediately.
Enter the Gatekeepers
To quote Alphabet's (GOOGL) - Get Alphabet Inc. Class A Report Google Ventures' CEO, Bill Maris: "The reality is regulation often lags behind innovation." Regulation is difficult, but so is change in general. It's a new world, and with a global population surpassing 7.5 billion people, the old ways of how people establish and maintain trust amongst one another are evolving.
The beauty of blockchain technology is its power to self-regulate without institutions. The more regulatory frameworks are incorporated on-chain, rather than taking them off-chain, the more the decentralized dream can be realized in a way that is sustainable, transparent and inclusive for all. 
What is needed is a mutual mix of real world regulation and blockchain-enforced, unchangeable code. This approach results in built-in governance without governments, and lets everyone participate in the crypto-economy securely and fairly. This can be achieved by translating real world rules and regulations into Solidity code -- the programming language designed specifically for writing smart contracts -- and deploying it on the Ethereum blockchain. Developed by several core contributors to the Ethereum project, Solidity was designed to create a non-repudiable and authoritative record of transactions.
Unlike "gatekeeper" regulatory efforts such as New York's BitLicense program, this is an example of how regulatory frameworks can be incorporated on-chain for self-regulation. The rigidity, costs and slow process surrounding BitLicenses have naturally drawn ire from the crypto-community, and has driven promising crypto companies out of the city and dashing its hopes of becoming the world's leading cryptocurrency hub. For example, applications can cost $5,000 to file, and can be up to 500 pages long. It's no wonder that the blockchain community has a hard time trusting that this is the right way forward.
Adding uncertainty to the mix, the SEC has picked up its enforcement activity lately as TheStreet predicted months ago. Most recently the agency shut down Munchee's ICO. In November, the SEC also axed Canada-based PlexCoin, which promised a likely unattainable 1 percent compound interest to investors. In early December, the SEC charged the organizers of PlexCoin's ICO with violating U.S. securities laws and defrauding investors.
Now is the time to talk about bridging the gap between the crypto and traditional economy in order to safely create better access to a level playing field. Smart regulation is not about removing regulation. On the contrary, it should embrace the sound, existing regulations of well-known securities and legacy protocols, while also embracing the opportunities for efficiency, good governance and accountability that blockchain technology offers.
Most importantly, the contagious loss of trust that occurs when systems collapse -- trust in both in each other and in currencies themselves -- can be mitigated.
Alphabet is a holding in Jim Cramer'sAction Alerts PLUS Charitable Trust Portfolio. Want to be alerted before Cramer buys or sells GOOGL? Learn more now.
More of What's Trending on TheStreet:
Jordan French is a former enforcement attorney at the Federal Energy Regulatory Commission, Division of Investigations, and a multi-media technology journalist.
I hold stock in investment holding company, Leucadia, and remain a partner in an emerging technology fund. I hold no positions in cryptocurrencies or in any companies that invest in them. This is an opinion column.