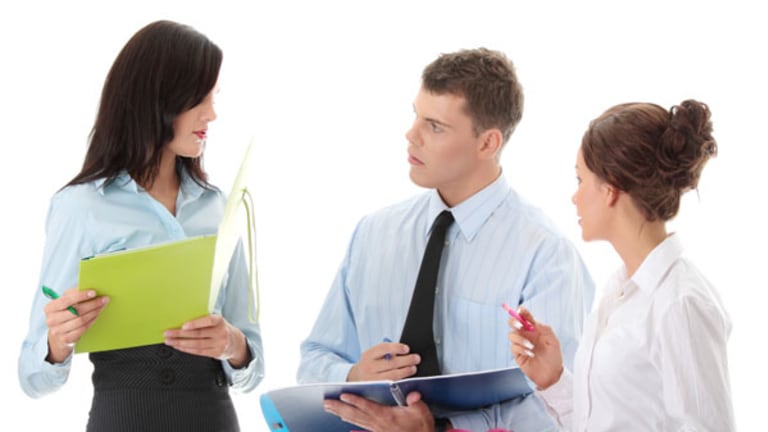 Publish date:
Why Palo Alto Is Oversold
Now suffering from investors' too-high expectations, this is a great buy for patient investors with an appetite for risk.
Now suffering from investors' too-high expectations, this is a great buy for patient investors with an appetite for risk.
NEW YORK (TheStreet) -- Another quarter is in the books for Palo Alto Networks (PANW) - Get Report and it seems that all of the excitement surrounding the company's IPO has vanished. With the stock making new 52-week lows every other session, I'm beginning to wonder if the company will ever find a bottom.
Despite recent declines the stock is still priced at a premium relative to rivals such as
Check Point Software
(CHKP) - Get Report
and
Fortinet
(FTNT) - Get Report
. On the other hand, a 30% drop in two months makes the shares very appealing at $49. But did the company do enough in its Q1 earnings report to convince investors that current valuation is anything but a trap?
It's hard to downplay a quarter during which revenue soared 50% year-over-year to $85.9 million and grew sequentially by 14%. Palo Alto also grew its customer base by 1,000 to more than 10,000 -- a pretty remarkable accomplishment for such a young company.
It seems that early investors have gotten satisfied with their gains which soared as high as 30% since its first day of trading. Investors are ready to move on. While I can also appreciate some possible tax selling, still, it's hard to dump shares of a company that is growing at a 50% annual rate.
Equally impressive, Palo Alto saw a 30% year-over-year jump in product revenue, which also grew 12% sequentially. Likewise services revenue soared 113%. These figures indicate that the company is stealing market share from the competition, which doesn't explain why the stock has been sliding.
Then again, profitability might have been a legitimate concern. Non-GAAP net income of $2.9 million during the quarter was considerably lower than the $5.6 million the company earned a year ago. From that standpoint, Palo Alto met its targets. But for a stock that trades at such a premium it's nonetheless disturbing that net income is trending downward.
It did not help investors' confidence that gross margins shed 217 basis points year-over-year, although the company did manage to improve gross margins sequentially by 70 basis points. Relative to expectations it was a good quarter, and management thinks the next quarter might be better.
Palo Alto expects Q2 earnings (excluding items) of 4 cents per share on revenue in the range of $94 million. Not only would this represent a 66% jump, but it also exceeds estimates of $90.8 million. Essentially, the company is doing what it has to do to grow and showing the confidence that it has in its business.
Impressively, after (only) two full quarters as a public issue, Palo Alto is still proving that it can deliver the goods. Investors continue to struggle with the investment case. Considering that the company has no debt while sitting on $324 million in cash, it's hard to imagine a better risk/reward situation.
As evident by its growth trend and having what is considered next generation security along with one of the most innovative platforms in the industry, the company has a technology that businesses can't be without. This is why I don't expect Palo Alto to remain an independent much longer -- especially not if the stock keeps falling.
Palo Alto would make an excellent addition to a company such as
IBM
(IBM) - Get Report
or
Cisco
(CSCO) - Get Report
-- particularly to leverage their existing enterprise offerings. What's more, with Cisco's recent acquisitions as it tries to shore up its cloud strategy, this is one buy that Cisco is certain to make at some point in 2013.
I like Palo Alto's business and I think the stock is oversold -- suffering from investors' expectations that were too high. That said, for patient investors with an appetite for risk, this is a great buy at $49 as the stock has a chance to reach $60 during in the next six to 12 months.
At the time of publication, the author held no position in any of the stocks mentioned
.
This article is commentary by an independent contributor, separate from TheStreet's regular news coverage.
Richard Saintvilus is a private investor with an information technology and engineering background and has been investing and trading for over 15 years. He employs conservative strategies in assessing equities and appraising value while minimizing downside risk. His decisions are based in part on management, growth prospects, return on equity and price-to-earnings as well as macroeconomic factors. He is an investor who seeks opportunities whether on the long or short side and believes in changing positions as information changes.