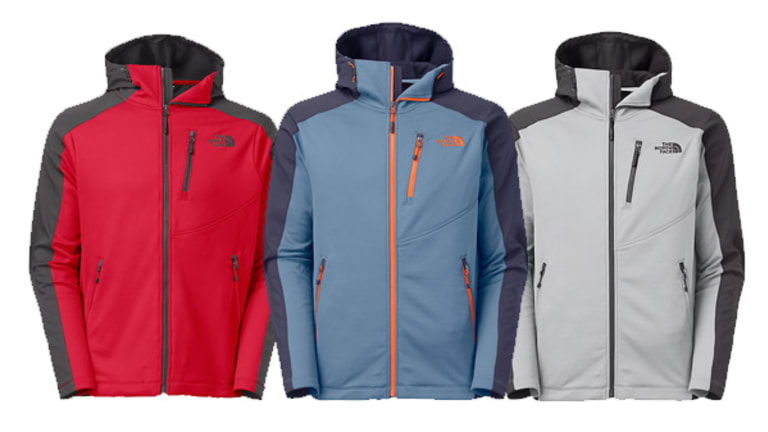 Why North Face Owner V.F. Corp. Is Ready To Make Acquisitions Again
With stock valuations on the wane, North Face owner V.F. Corp. sees more opportunities to become aggressive again on the acquisition front.
A challenging holiday season and plunging asset valuations for apparel and footwear companies has reignited V.F. Corp.'s (VFC) - Get V.F. Corporation Report appetite to make deals and weed out under-performing brands.
The owner of brands such as North Face, Vans and Timberland saw its shares fall by about 3% in midday trading on Friday following worse than expected fourth quarter earnings. Adjusted for one-time items, earnings clocked in at 95 cents a share, falling shy of estimates for $1.01 a share.  
Total revenue declined 5% year over year to $3.41 billion compared to Wall Street forecasts of $3.64 billion. Excluding the impact of the strong U.S. dollar, revenue dropped 1% as the outdoor apparel and footwear maker felt the one-two punch of record warm winter temperatures in the U.S. and mixed economic conditions around the globe.  
By brand, sales at North Face fell 4% year over year (-2% excluding currency), Vans rose 3% (+8% excluding currency) and Timberland declined 4% (+1% excluding currency).
For 2016, V.F. Corp. expects revenue to increase by a mid-single digit percentage rate and earnings rising about 5%. With its stock down about 25% from a Feb 25, 2015 52-week high of $77.83, V.F. Corp. will use the opportunity to buy back roughly $1 billion of its stock this year. 
TheStreet talked with V.F. Corp. chairman and CEO Eric Wiseman about the holiday season and what may be in the cards for the year ahead. One thing that may be on tap is the company's first major acquisition since it acquired boot-maker Timberland for about $2 billion in 2011. 


V.F. Corp. will open 80 retail stores in 2016. It had 1,520 retail stores at the end of 2015.
TheStreet: The winter brought record warm temperatures and tepid consumer spending in the U.S. What did you learn from this rather unusual holiday season?
Wiseman: We were sitting here nine months through last year and our top line was up 9% and bottom line was up 15%, and we felt we were headed for a pretty good year. But by early October it became obvious there might be some pressure at retail. So, we reduced our guidance a little bit by a half a point on the top line, held our bottom line outlook -- but consumer engagement in apparel and footwear really ended up slowing down in the fourth quarter.
It was the warmest fourth quarter in the history of recorded temperatures. We think we are pretty good operators, so as soon as we sensed the slowdown was happening our mindset was to move quickly and don't hope it gets better, and put the problem behind us. We exited potential distressed inventory very proactively.
I think if you canvas others like Under Armour (UA) - Get Under Armour, Inc. Class C Report or Columbia Sportswear (COLM) - Get Columbia Sportswear Company Report , they ended the quarter with significantly higher inventory growth than us. We reduced inventory at a cost -- it punished our earnings per share and our gross margin in the quarter. But we are long-term thinkers here, and taking that hit to earnings in the quarter by aggressively dealing with our inventory was the right thing to do. We are happy we are not dragging this inventory into 2016. We have some excess inventory, but not a bunch of it sitting out there.
We knew the actions would result in a big earnings miss, but it was the right thing to do. Ultimately, we also learned that if you don't believe in innovative products before this year, you better believe it now. The basic stuff just didn't sell.
TheStreet: When you see key customers such as Macy's (M) - Get Macy's Inc Report , J.C. Penney (JCP) - Get J. C. Penney Company, Inc. Report and others announce stores closures, does that worry you? After all, by closing stores you are losing distribution points.
Wiseman: It has not been an issue for us yet. The truth is that not every retail door we sell at is equal in the amount of profit we make by selling there. The low-volume doors at the big box chains struggle with inventory turns, they struggle with sell through events because they are low volume.
In the end, it means they struggle for the retailer and for us because we have to share in the inventory problems and discounts that it takes to move merchandise. What happens is that when the weakest door closes, there is a revenue impact but a substantially smaller profit impact. Actually, closing a store could make the business better.


V.F. Corp. may be out exploring for its next big acquisition.
TheStreet: Are you happy with the size of the V.F. Corp. portfolio?
Wiseman: We think there is an opportunity right now to reshape our portfolio. We have described ourselves over time as active portfolio managers. What we haven't been lately is an active portfolio manager.
In the fourth quarter of last year, we looked at ourselves and said we have to get back to being proactive in these types of activities -- and now we are. We are more active on the acquisition front, and more active on asking ourselves why should these businesses be part of our portfolio. We were working on e-commerce, growing in China, Timberland -- but now we are back to being active managers.
TheStreet: Is an acquisition imminent in the next six months?
Wiseman:
When we bought Timberland, we took ourselves out of the acquisition market. We had just spent $2 billion so we wanted to make sure we created the value we promised our investors we would create. We dedicated all of our management time and attention to making sure that acquisition worked, meaning we weren't out meeting 10 companies in the hopes of buying one of them.
Then after Timberland, valuations in our space got very frothy -- everything cost more. Businesses that were on our list we looked at and said it honestly wouldn't be the right thing to do to pay that much for it. That has now changed. The valuations in the space have come down for everyone, meaning some of the targets that we were only not pursuing because of price we can now have talks with. There are more dialogue opportunities, that's why we are more confident in making an acquisition.