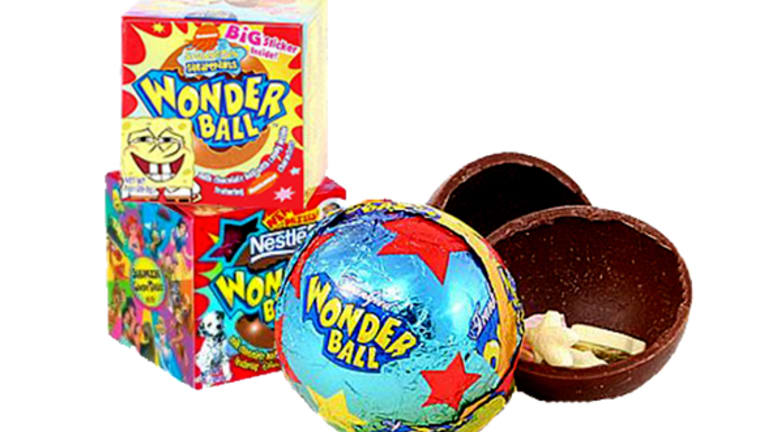 Why Nestle Could Be Gearing up for More M&A Next Year
The world's largest food company names outsider Schneider to take over as CEO starting in January.
The world's largest food company names outsider Schneider to take over as CEO starting in January.
Is the world's largest food company about to step up mergers and acquisitions?
That's what some experts are saying after Nestle (NSRGY) - Get Report Monday named company outsider Ulf Mark Schneider to succeed Paul Bulcke next year as CEO.
Due to take the reins on Jan. 1, 2017, Schneider will be the first outside leader since banking expert Louis Dapples was appointed in 1922 following Nestle's first loss in the aftermath of the first World War.
Nestle makes KitKat chocolate bars and Nescafe and Nespresso coffees. Its shares were up 3.16% in Zurich Tuesday morning at Sfr 73.75, giving it a market value of around Sfr 227.8 billion ($223.44 billion). The stock is up 8.3%% over a year ago.
Schneider, a 50-year old with dual German and U.S. citizenship, comes from a healthcare background, having served as CEO of Germany's Fresenius Group (FMS) - Get Report since 2003, and holds an MBA from Harvard Business School.
Nestle's board gave its unanimous backing for the appointment at a special board meeting Monday, where it also reconfirmed Nestle's long-term vision as a nutrition, health and wellness company. As part of that move, Nestle health science and skin divisions are to become fully integrated into the Nestle organization, reporting directly to the group CEO starting on his arrival, it said.
"I am honored and excited to have the opportunity to join Nestle," Schneider said in Monday's announcement. "This is a truly iconic global company with a proud heritage and tremendous future prospects."
Some analysts expect more Nestle M&A deals after the handover, notably in the health care field given Schneider's track record of more than a dozen acquisitions for Fresensius to build it into a global leader.
"Schneider's appointment reinforces Nestle's continued push toward become a science and research-driven nutrition and health and wellness company" and "could signal increased urgency for M&A, particularly in the health sciences field to help drive growth," according to Liberum Capital analysts in a Tuesday note. They have a hold rating on the stock with a price target of Sfr 77.00.
They added that while bringing in an outsider may ruffle some feathers at Nestle, the appointment could leave scope for further management changes and a "welcome shake-up" to the senior management ranks.
Credit Suisse research analysts agreed, saying they believe Schneider's appointment "will raise an expectation of Nestle becoming more active in managing its portfolio, possibly involving a step-up in M&A."
Not everyone is convinced that will happen on the health care side.
After all, "Nestle is at heart a consumer foods company," where about 90% of its profits flow, notes Martin Deboo of Jefferies. "But we do expect an increased focus on both the efficiency and efficacy of the R&D function."
Jefferies has a hold rating on Nestle with a price target of Sfr 75.00, while Credit Suisse has Nestle on underperform with a target of Sfr 66.00.