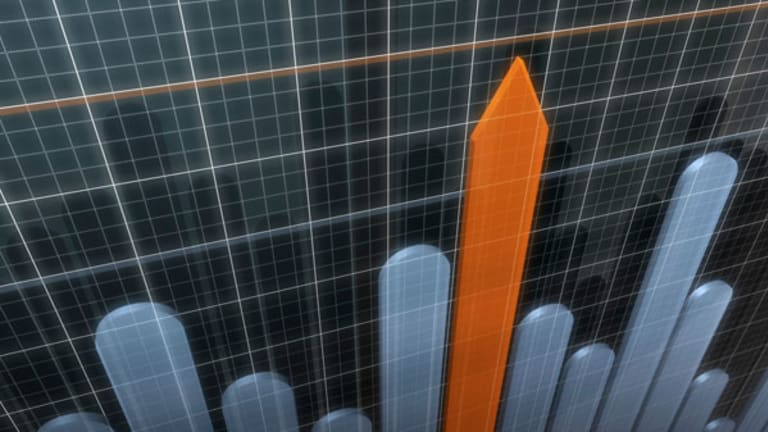 Why More Hedge Fund Startups Mean an Improving Economy
The number of new hedge funds cropping up across the United States is increasing. This is a sign that the economy is beginning to stabilize.
NEW YORK (TheStreet) -- Hedge funds have seen an increasing amount of scrutiny over the past few years, but the number of hedge funds cropping up across the United States is increasing.
To many commentators, this is a clear sign the economy is beginning to stabilize as more people trust hedge fund managers to make investment decisions for them. In 2014's first quarter, 289 new hedge funds launched across the country. This is up from 244 in the final quarter of 2013.
This statistic comes as more established hedge funds begin to make the switch to private family offices. Big names have decided to cease hedge fund operations because of increased federal regulation dictated by the Dodd-Frank Act. Even smaller hedge fund outfits are opting out of the hedge fund game in favor of closed family offices.
A Response to Privatization
One of the major reasons for the increased number of hedge funds heading into 2014 is more hedge funds are going private and closing themselves off from outside investors. Many leading hedge fund specialists see this as a dearth in the marketplace that needs to be filled by competent professionals.
>>Why JPMorgan Is Undervalued on Long-Term Earnings Growth Estimates
>>Citigroup's Bad Bank Drives Second-Quarter Profit Despite Mortgage Settlement
Many of these new hedge funds have been started by individuals who have backgrounds in already established investment firms. In fact, some of the startups have been created by former employees of firms that closed their doors to pubic investment. The industry experience certainly gives these hedge funds an advantage when it comes to most other startup ventures.
Indeed, some analysts predict that investors will not shy away from new startups as they might have in the past. The combination of experience and enthusiasm is something that can't be found elsewhere in this market.
Another benefit of the new hedge funds' experience is many of them have large amounts of money in different assets. Goldman Sachs predicts that between eight and 10 startup hedge funds will have between $300 million and $1 billion in assets at their launch. At the end of the first quarter of 2014, the total hedge fund capital had reached a record of $2.7 trillion. Clearly, the business of investing is booming.
Not Just Startups
Although fresh startups may look nicer on paper, there are still other "brand new" hedge funds that may have been operating in a different capacity. Family offices are increasingly switching to full, open hedge funds as a way to attract external investors to their team.

For instance, the Lion Star Family Fund is opening its doors to public investment after eight  years of operation as a family office. Despite the fact it now operates with $10 million in assets from an original investment of $500,000, the hedge fund feels like it's going in the right direction.
"The time is ripe for investment and for money managers," said Todd Napoli of the Lion Star Fund. "Investors are looking for experience. They want firms that understand how to interpret and manage risk to make highly profitable investments. Most importantly, they want a hedge fund that is accessible. You can't get that from closed family offices."
The Lion Star Fund's win rate of over 80% and average realized client return of 45.4% certainly demonstrates something about their success.
Still, others may say that choosing to be a hedge fund is opening yourself up to be unnecessarily scrutinized by the U.S. Securities and Exchange Commission . The Dodd-Frank Act requires all sorts of compliance, which can result in extensive SEC audits and greater operating costs.
Many hedge funds, however, are skirting these requirements by registering in more "fund-friendly" foreign countries the two most popular being the Cayman Islands and The British Virgin Islands. Where there is more of a light touch approach to investment funds regulation.The aforementioned Lion Star Fund is registered in the British Virgin Islands and will only accept non-American investors.
Clearly, though, the growing trend of startup hedge funds isn't changing anytime soon. As more industry experts become familiar with the new regulations, it's only a matter of time before hedge funds reach their full potential.
This article represents the opinion of a contributor and not necessarily that of TheStreet or its editorial staff.