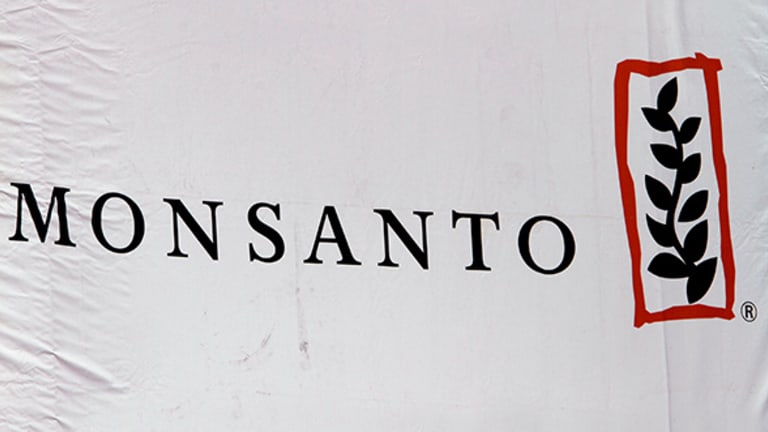 The biotech sector is an area where big fortunes can be made (or lost) very quickly. As the markets appear to stabilizing, new profit possibilities are emerging in biotechnology. And the fact is, they don't have to be risky.
Monsanto (MON) is a well-known agriculture and chemical company. It's the largest seller of seeds in the world, but it also has a strong and growing presence in the biotech sector. Here's why it's one of the best biotech bets you can find.
The company's sales of seeds have been improving after losing some ground in 2014 and the first half of 2015. Management expects seed sales to pick up even more, which should add $3.5 billion of gross profit growth from fiscal year 2016 to fiscal year 2019. Seed sales from its Latin America operations are expected to drive much of this growth.
Agriculture has been in a downturn in recent months, but Monsanto is already laying the groundwork for the inevitable rebound. For example, it's investing significant resources to develop drought-resistant crops and other seeds with traits needed to grow food crops in challenging, food-poor regions of the world.
Monsanto has been a pioneer in biotech advances for decades, as part of its effort to protect plants against harmful insects and weeds that hurt productivity. It adds biotechnology traits to crops to help them survive traditional challenges. The company also has a wide variety of pest and weed control options that have the potential to produce a durable and productive crop.
Monsanto has seen success with a new type of soybean that is specifically designed using biotechnology for the climate conditions prevailing in key markets in the Southern Hemisphere, including Brazil and Argentina. Other products in Monsanto's pipeline include insecticides and disease control, where the company is gaining ground on rivals such as DuPont and Dow Chemical. 
The company's most recent earnings report highlighted several other milestones, including better-than-expected soybean results driven by Intacta RR2. The company also noted the USDA's final Environmental Impact Statement concluding that Monsanto's Roundup Ready 2 Xtend system for soybeans and Bollgard II XtendFlex cotton should be fully deregulated.
Monsanto has been one of America's top agricultural and biotechnology corporations for a long time. By the 1940s Monsanto was a major producer of plastics, including polystyrene and synthetic fibers.
The company has also been a leader in making agriculture more sustainable and says it's working to increase water-use efficiency in irrigation across its own global seed production operations by 25% by 2020. Although overall water use will always vary due to the weather, Monsanto estimates that these conservation efforts alone will result in saving between 30 billion and 80 billion gallons of water annually.
For a while now, Monsanto has made multiple attempts to try to combine with peers in its industry. A merger with companies such as BASF or FMC could help Monsanto realize its hopes for building up its crop-protection product line and expand further into new areas.
Monsanto's Climate Corp. subsidiary is bringing "big data" innovations to the farming sector, using weather information and data analytics to help customers improve their yields. The company is working with farm equipment giant Deere to incorporate Monsanto's FieldView platform into Deere's products.
Monsanto has traditionally done a good job of maintaining and increasing its dividend, making this a good play for both income and growth. The dividend yield has been maintained above 2% for several years.
The stock's price-to-earnings ratio is now around 25, but with justified optimism about earnings, that's not excessive. While the share price has recovered somewhat in recent weeks along with the rest of the market, it remains well below its 52-week high.
With its traditional businesses and its efforts at ground-breaking biotech products both showing growth, the company should provide a strong harvest for its investors.
We've found a small-cap biotech "rocket stock" that's about to take off. UCLA researchers are stunned by a Nobel Prize-winning cancer breakthrough that's proven in clinical trials to eliminate lethal forms of cancer with a single dose. One small company owns the patent to this life-saving treatment. Now trading at about $5 a share, the stock of this innovative company is projected to surge 2,700% on an imminent FDA announcement. To download the full report, click here.
This article is commentary by an independent contributor. At the time of publication, the author held no positions in the stocks mentioned.