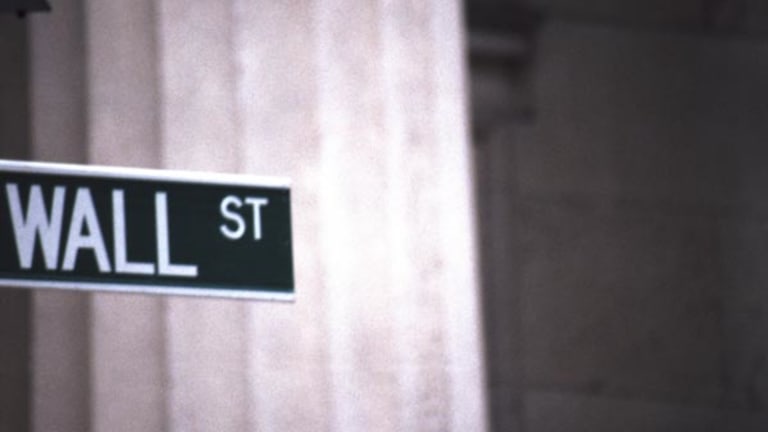 Why Microsoft Is One of Few AAA Credit Rating Holders
Few corporate characteristics make investors more secure than a strong balance sheet and a top credit rating that Microsoft still retains.
NEW YORK (TheStreet) -- No wonder Microsoft (MSFT) - Get Free Report is one of the most widely followed equities. According to Standard & Poor's Rating Services, it's one of only three U.S.-based companies with the coveted AAA credit rating.
I'll tell you below who the other two AAA-rated companies are. I don't think you'll be surprised. I'm still baffled, though, that there are only three.
With recent changes in leadership, focus and direction, this 39-year old technology company is more popular than ever. That's reflected in its enormous $335.3 billion market cap and its 3-month average daily volume of over 37.6 billion shares traded according to several of my sources.
For years I've observed that the smart money eventually follows the strongest companies with the friendliest shareholder attitude. Microsoft, along with its rival Apple (AAPL) - Get Free Report, has enhanced its image as that kind of company and it's willing to do whatever it takes to stay that way.
The company's determination, in the words of its new CEO Satya Nadella, is to "...remain focused on delivering innovation more rapidly in our mobile-first, cloud-first world". That's precisely what Microsoft is proactively doing.
On Friday April 25, Microsoft completed its acquisition of the Nokia Devices and Services business. This, in my opinion, will advance the company's Devices Group to new levels of profitability.
The addition of Nokia mobile phone business will enable Microsoft to target the affordable mobile devices market, a $50 billion annual opportunity, according to Strategy Analytics.
With a lineup that includes Lumia smartphones and tablets, Nokia mobile phones, Xbox hardware, Surface, Perceptive Pixel products, and accessories, Microsoft may add several billion dollars per year of new sales growth and revenue by this time next year, according to my research.
Microsoft's balance sheet is one of the strongest among large-cap publicly traded companies. As of the quarter ending March 31, Microsoft had total cash of almost $87.7 billion. That brings the total cash per share to $10.61, according to Yahoo! Finance.
To put that into perspective, with the stock at $40, more than 26% of the share price represents the cash this giant tech company possesses. With its trailing 12-month operating income of $28.6 billion, Microsoft can easily handle its current total corporate debt of less than $23.5 billion.
Here's the 1-year price chart of the new-and-improved Microsoft. I've included some key metrics to add perspective and insight into why shares have performed well and where the company needs to improve in order to drive the stock higher.
The company has been spending money on acquisitions like the Nokia deal, which lowered its quarterly, year-over-year retained earnings growth rate to almost 113%, which is still pretty darn good. The first-quarter 2014 revenue per share and diluted quarterly year-over-year EPS growth are two major areas that need improvement.
By the third quarter of this year, I anticipate revenue and sales growth to improve by nearly 20% compared to the year-ago quarter. EPS growth will occur more slowly as the new money-making initiatives of the company begin to kick in.
Since its Sept. 5, 2013 low of $30.95, the stock rocketed almost 35% higher to its 52-week high of $41.66 on April 2. Since then, the stock has traded in a range between $38.90 and $41.39.
OK, I promised to tell you the other two AAA-rated publicly traded companies. They are Exxon Mobil (XOM) - Get Free Report and Johnson & Johnson (JNJ) - Get Free Report, according to the April 29 edition of The Wall Street Journal.
If you want to own Microsoft shares and get the 2.8% dividend yield, I'd encourage you to average down from current price levels. If the trading range I mentioned prevails,  you may be able to buy shares closer to $39.
At the time of publication the author had positions in MSFT AAPL.

This article represents the opinion of a contributor and not necessarily that of TheStreet or its editorial staff.
Marc Courtenay is the founder and owner of Advanced Investor Technologies, LLC, as well as the publisher and editor of www.ChecktheMarkets.com.