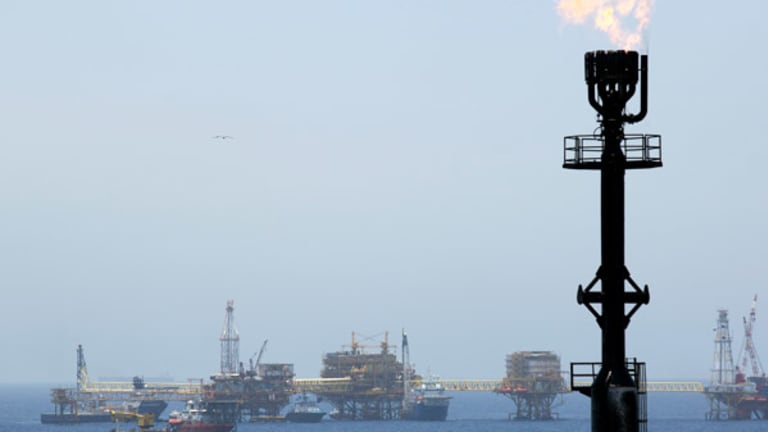 Why Lower Oil Prices Alone Can't Sustain Consumer Spending
Plunging gasoline prices are certainly making Americans feel richer. But consumer spending won't really take off until wages start to increase, economists say.
NEW YORK (TheStreet) - Plunging gasoline prices are certainly making Americans feel wealthier, but consumer spending won't take off until wages increase, economists say. 
"The drop in energy prices is a very positive development and could add as much as a half of a percentage point to real consumer spending," said John Lonski, chief capital markets economist at Moody's Analytics in an interview with
TheStreet
. "But they won't be with us forever. And if we want to have sustainable growth like we were used to in the past, we'll need to see faster wage growth."
Retail sales jumped 0.7% in November, helped by lower energy prices. But average hourly wages only rose 0.4% and remain up 2.1% year-over-year, according to the Bureau of Labor Statistics. This is where wages have stood for years.
Consumers still spend more on autos and clothing, with sales rising 1.7% and 1.2%, respectively. The 0.8% drop in gasoline sales is no surprise given that crude prices have fallen 44% since hitting a high of $107.26 on June 20. The average price at the pump stands at $2.62, according to AAA.
"The November report breaks the rule that a good autos month is a bad thing for discretionary spending," said Chris Christopher, director of U.S. macroeconomics & global consumer at IHS Economics. "Usually when auto sales rise, the retail sales aren't as strong across the board."
Auto purchases account for a significant portion of a consumer's budget, resulting in less spending in other areas. But not this month.
"Wage growth hasn't been the best, but low gas prices does give consumers a little extra spending money and that can make a difference," Christopher added. "So people are feeling a bit more optimistic."
Looking into 2015, Lonski says the retail numbers weren't strong enough for the Federal Reserve to consider raising short-term interest rates, which have remained near zero for six years, sooner than expected. The consensus remains mid-2015 for a rate hike.
-Written by Scott Gamm for TheStreet.