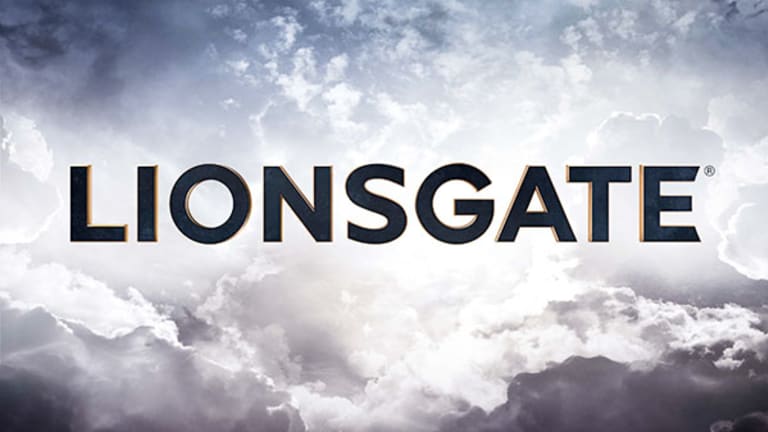 Why Lionsgate, Starz Both Win in John Malone's Stock Swap
A small stock swap between Lionsgate and Starz engineered by billionaire media mogul John Malone will give both media companies a big boost in the media wars.
New York (TheStreet) -- In one comparatively tiny transaction, billionaire media mogul John Malone has calmed investor fears that Starz (STRZA) wouldn't have a pipeline of new product after Disney elected not to renew its output agreement, and relieved those who were worried that the longtime second-fiddle pay-TV network might not be able to survive as the cable television bundle frays.
For Malone, who all but created cable, this small stock deal between Starz and Lionsgate Entertainment (LGF)  won't crack his Top 10 All-Time Deals, but it certainly helped to alleviate concerns about the two media companies, both of which were looking for some steady ground.
To lock in their partnership, Lionsgate will exchange 3.43% of its stock for 4.51% of Starz shares, held by Malone, whose stake in Starz will drop to 6% from 11%. Of critical importance, Malone, Starz's largest shareholder will join Lionsgate's board.
"Malone wants to have comfort that this a true partnership as opposed to an arm's length transaction," said Steve Ridge, president of the media strategy group at consultancy Frank N. Magid Associates, in a phone interview from Chicago. "He wants to have piece of mind that he's getting high-quality content and new programming, and that's what he's likely to get from Lionsgate."
For two companies that have been the focus of much takeover speculation, the stock swap will likely force investors clamoring for a deal to step back and wait for the intended synergies to take effect, said Amy Yong, an analyst with Macquarie Capital. After all, Lionsgate will have a new distribution network of some 56 million subscribers to funnel its films and scripted programming to, a jolt of content that the cable networks can feature if Starz follows HBO and Showtime to create its own standalone online offering.
"Malone's stake in Lionsgte and board position adds a layer of management credibility," Yong said in an e-mail. "More importantly, it could represent a strategic alignment between the two companies."
Should Starz and Lionsgate take further steps in their relationship -- such as a merger -- the ripples would be felt in many parts of the industry, said Robert Routh, an analyst with FBN Securities. Routh, who has equity in both companies, also described Malone as one of the world's most-respected financial engineers.
"They've got all the pieces to create a real media behemoth with an equity cap that would approach $10 billion," Routh said in a phone interview from New York. 
In addition to its movie franchises, which include the Hunger Games and Divergent series, Lionsgate produces television shows such as Orange is the New Black, which appears on Netflix (NFLX) - Get Netflix, Inc. (NFLX) Report .
Routh speculated that the new relationship could lead to Lionsgate creating shows for Starz, bolstering its lineup to compete with other TV and online video outlets such as Netflix. "You have to view this, if it works, as a precursor to a merger," he said.
But Tuna Amobi, an analyst with Standard & Poor's Capital IQ, isn't ready to jump to merger assumptions just yet. However he did see some strategic moves taking shape. 
"Anytime you have a minority investor like Malone, the expertise he can bring can't hurt," he said in a phone interview. Amobi said the investor community has been watching Lionsgate's efforts to scale up and get its content out, and speculating about what the studio's possible endgame might be. "This deal provides a signal they might be receptive to a strategic tie-up," he said.