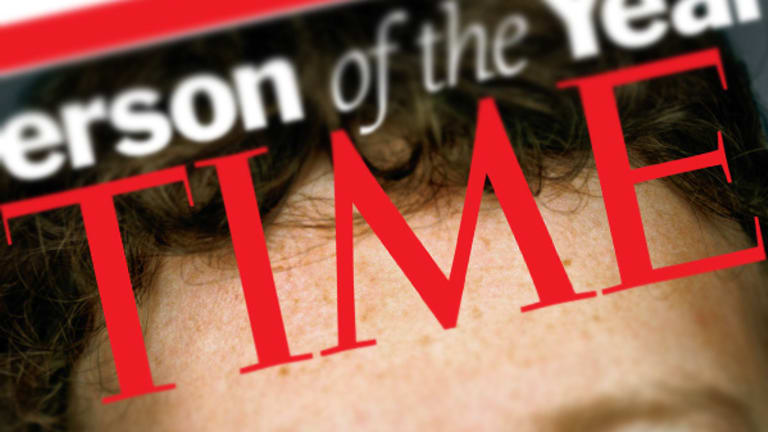 Why Joe Ripp Thinks Native Advertising Is Good Fit for Time Inc
Time Inc. is doubling-down on native advertising as it seeks to sustain its recent upturn in revenue amid a reorganization of top management.
Time Inc. (TIME) needs to keep its recent quarter of revenue gains going, and native advertising might be its best bet.
Earlier this week, Time announced it would restructure its advertising, editorial and branding groups with an eye toward increasing its use of native advertising -- paid-promotional messages from marketers written in the journalistic style of a particular publication.
"There's no reason in the world why we shouldn't participate in native branding solutions," Time CEO Joe Ripp said in a phone interview. "It's a very large revenue stream for us and can deliver a message for an advertiser in our own brand voice."
Time has been producing native advertising since 2014 as a means to offset revenue declines that have plagued the legacy print magazine publisher since 2011. Total revenues recorded at the end of 2015 were approximately $3.1 billion -- almost $200 million less than in 2014.
Time's financial problems have been compounded by a steep drop in print revenue, an issue that publications with a print component have faced since marketers began shifting more of their spending to the Internet in the early-2000s. For the full year 2015, print and other advertising revenues decreased $153 million or 10% from the prior year to $1.32 billion. 
For its most recent quarter, revenue increased 1%, the first time in six quarters. Ad sales grew by 2%, though Time acknowledged the growth was largely due to recent acquisitions. The company reported a 23% increase in digital advertising revenue in its most recent quarter. 
Time has plenty of company in the publication world when it comes to native advertising, from New York Times Co. (NYT) - Get New York Times Company Class A Report to Buzzfeed to the Washington Post to the Boston Globe.  It has become some widely used that Webby awards, which honors digital news, now have a category for the best native advertising on their sites.
However, native's impact on digital advertising revenues is a question mark. Companies traditionally don't break down their revenues by native advertising, the advertising revenues of digital-only companies are telling, but not often available.
Buzzfeed's business model, for example, relies heavily on native advertising in the form of sponsored posts. However, digital advertising did not prevent the private company from missing its revenue projections by a reported $80 million in April, according to the Financial Times. 
Time needs to find itself a success story in native advertising. Since its divorce from Time Warner two years ago, its stock has fallen about 24%. In its most recent quarter, newsstand revenue fell 7%, circulation revenue 5% and print advertising revenue 4%.
However, Ripp insists that the break from Time Warner leaves the company in better shape to grow financially and digitally.
"We were held back from digital," he said. "My focus was very early on in being CEO was getting the culture right that had been under invested in for ten years."
It's digital transformation is not over, according to Ripp.
"We are satisfied with our progress," he said. "But there's always more work to be done."