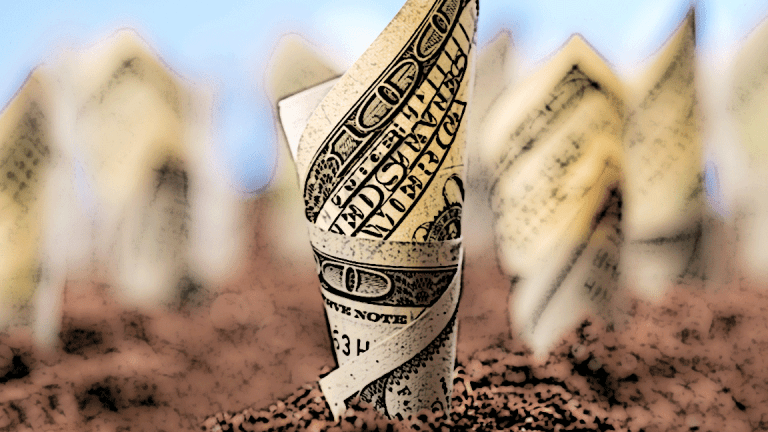 Why It's a Good Time to Consider Dividend-Paying Stocks
Mark Hulbert notes dividend-stock strategies may be out of favor, but these days, they can provide not only a higher yield but also growth potential.
Mark Hulbert notes dividend-stock strategies may be out of favor, but these days, they can provide not only a higher yield but also growth potential.
Dividend-stock strategies are out of favor these days, which is yet another reason you should consider them.
I am referring to strategies that favor dividend-paying stocks, the higher yield the better. One sign of their current unpopularity is that, for the first time since the late 1950s, the 10-year Treasury yield is below the S&P 500's dividend yield. That usually would be a screaming buy signal for the market as a whole, since normally you have to forfeit some yield in order to capture stocks' long-term growth potential.
But today you can not only get a higher yield but also that growth potential.
Another sign that dividend investing is currently out of favor: An exchange-traded note that was benchmarked to perhaps the most popular dividend-stock strategy (the ELEMENTS Dogs of the Dow DJ High Yield Select 10 Index) closed its doors in April -- presumably for lack of investor interest.
In one sense, I suppose, it's not that surprising that dividend investing is out of favor. Strategies that focus on dividend-paying stocks tend to be conservative, and therefore fall out of favor during the latter stages of a bull market. That's when high-flying growth stocks -- which often do not pay a dividend -- are creating all the excitement.
We're presumably in such a stage today, of course. Consider: The 10 stocks within the S&P 500 that have the highest dividend yields, according to FactSet, are sporting an average year-to-date return of 10.4%. That's less than half the 22.6% average return of S&P 500 stocks that pay no dividend at all.
Nevertheless, as Warren Buffett advises us: We should be greedy when others are fearful and fearful when others are greedy. And that advice currently means shifting away from more speculative issues toward more conservative ones.
Fortunately, you don't need to forfeit much of your expected return to shift your portfolio in this conservative direction. I say that because of the performance of an investment newsletter that -- of the advisory services I monitor which use dividend yield to pick stocks -- has the best long-term performance.
The newsletter is Investment Quality Trends, edited by Kelley Wright. Over the past 30 years, according to my company's auditing, this newsletter has produced a 10.6% annualized return, versus a 9.5% annualized dividend-adjusted return for the Wilshire 5000 index. Even better, this newsletter's market-beating return was produced with 8% less volatility, or risk.
(Full disclosure: Investment Quality Trends is one of the newsletters that pays my company a flat fee to have its performance audited. Note that, because of this flat-fee arrangement, there is no incentive to make any newsletter appear better than another.)
This newsletter's approach to picking dividend stocks is different than more traditional dividend-stock strategies which focus on dividend yield alone. The Dogs of the Dow strategy is an example of this more traditional approach, of course, since it calls for investing in the 10 stocks within the Dow Jones Industrial Average with the highest yields.
Investment Quality Trends, in contrast, only considers a stock's yield once it has jumped over hurdles intended to weed out companies that may have difficulty paying its dividend during hard times. To be considered, a company must meet at least five of these six preconditions:
Dividend increases five times in the past 12 years
S&P Quality Ranking in the "A" category
At least 5 million shares outstanding
At least 80 institutional investors
At least 25 years of uninterrupted dividends
Earnings improved in at least seven of the past 12 years
Once a company has cleared these hurdles, Wright considers it undervalued only if its yield is near the high end of the historical range of its yield.
To appreciate just how different Wright's approach is from more traditional dividend-selection strategies, consider that he rates only five of the 10 "Dogs of the Dow" stocks as undervalued. And none of those five currently is on Wright's portfolio of the 10 most undervalued dividend stocks (his so-called "Timely Ten" portfolio).
Year-to-date through August, this portfolio has produced a gain of 15.9%, according to my firm's calculations, versus 14.7% for the dividend-adjusted Wilshire 5000 index and 12.1% for the Dogs of the Dow.
The ten stocks currently on Wright's "Timely Ten" list are:
Altria Group (MO) - Get Report
Comerica (CMA) - Get Report
Cracker Barrel OCS (CBRL) - Get Report
Cummins Inc. (CMI) - Get Report
Harley Davidson (HOG) - Get Report
M&T Bank (MTB) - Get Report
McKesson Corp. (MCK) - Get Report
Omnicom Group (OMC) - Get Report
UnitedHealth Group (UNH) - Get Report
Wells Fargo (WFC) - Get Report
Regardless of which dividend-stock strategy you pursue, perhaps the most important lesson is that the best time to shift toward more conservative strategies is when the market is high. If you wait until a bear market is well underway, you will have lost out on much of the downside protection that such a strategy can provide.
UnitedHealth Group is a holding in Jim Cramer'sAction Alerts PLUS Charitable Trust Portfolio. Want to be alerted before Cramer buys or sells these stocks? Learn more now.