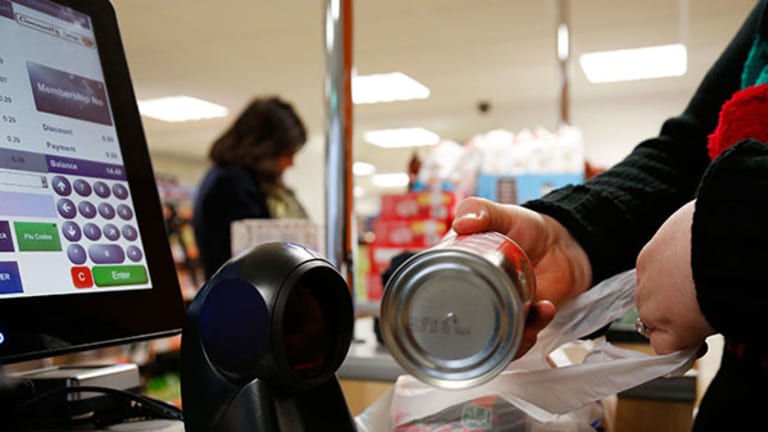 Publish date:
Why Investors Should Avoid an Eventual Albertsons IPO
Here's the straight scoop on why you should pass on grocery company Albertson's IPO if and when it happens.
Here's the straight scoop on why you should pass on grocery company Albertson's IPO if and when it happens.
Supermarket chain Albertsons last week was forced to postpone its planned initial public offering. Amid the current market volatility and rising corporate debt levels, private equity-backed companies like Albertson are facing troubled waters if they want to go public.
We'll look at the reasons why Albertsons had no choice but to defer its offering.
When Walmart gave a weak earnings outlook last week and its stock plunged nearly 10%, the collateral damage was borne by Albertsons, which is controlled by private equity firm Cerberus Capital Management.
At a rumored $23-$26 per share, the Albertsons IPO had been tightly priced. The Idaho-based grocery chain was scheduled to price its offering last Wednesday, the day Walmart revealed dismal earnings results and gave a tepid outlook as well.
Even Albertsons' closest rival, Kroger Co., saw it shares fall as sentiment soured. But Walmart's bad news also changed valuations for the entire retail sector, and that could really hurt Albertsons when it does try to go public.
Walmart now trades with a forward price-to-earnings ratio of 14, and unless Albertsons can provide faster growth at a reasonable price, it will have a tough time with its IPO.
Albertsons gave the official reason for delaying its IPO as "market volatility," but haven't we heard this one before? It's true that Walmart's news upset the market and the retail sector, but another reason -- debt -- could prove to be an obstacle for Albertsons.
Payment processing company First Data, backed by KKR & Co., recently launched its IPO at $16 per share, raising $2.56 billion. The company had to price its IPO beneath the expected range of $18 to $20. Even at the IPO price, First Data came in several notches below its peers on P/E. First Data, has billions in debt, something that makes investors uncomfortable.
Albertsons' debt pile more than tripled in a year, primarily because of Albertsons' purchase of Safeway. Total debt increased to more than $12 billion at the end of fiscal 2014, from just under $4 billion a year earlier. Proceeds from the delayed IPO would have been used to repay more than $1 billion in debt.
The potential for a rise in interest rates, which would increase the cost of borrowing, could also prove problematic.
When markets turn volatile, investors turn to safety. Well, Albertsons won't give you much peace of mind. With A&P recently filing for bankruptcy, there has been a lot of worry, and rightly so, about the future of traditional supermarkets. Hypermarkets such as Walmart and Target appear to be better placed.
Uneasiness also is growing over the merger between Safeway and Albertsons that took place earlier this year, beyond just the debt levels incurred. Owning two supermarkets can be better than one, but what about owning two cash-burning supermarkets?
For now, you're wise to avoid Albertsons' eventual IPO, as well as the company's debt-saddled brethren.
Did you know there are certain swift-moving, opportunistic stocks that master investors Buffett, Lynch and others bought to kick-start their wealth early in their careers? But now these Wall Street stars can't invest in these stocks anymore; they're too wealthy. But you can! If you're not a billionaire, these stocks can change your whole life. Take a look.
In this choppy and uncertain market, are you looking for growth stocks without undue risk? Click here for a free report.
Brenton Flynn is contributor from Investing Daily. At the time of publication, the author held no positions in the stocks mentioned.