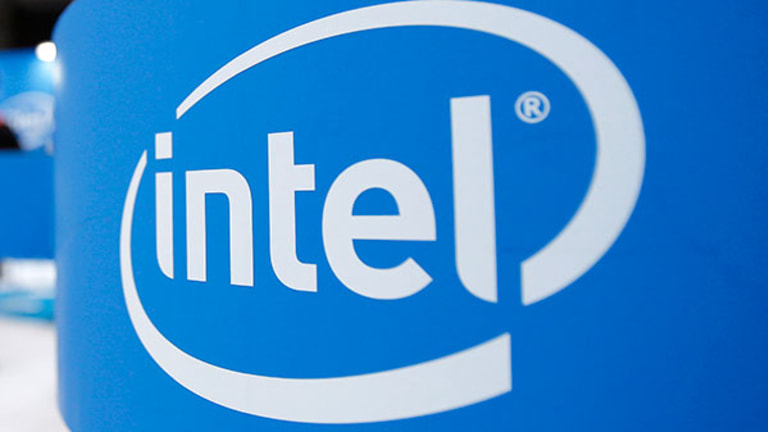 Why Intel Might Lose Google and What It Means for All Involved
Google (GOOGL) may be moving from Intel (INTC) to Qualcomm (QCOM). Here's what you need to know.
Editors' pick: Originally published Feb. 10.
Intel (INTC) - Get Intel Corporation Report  could be on the verge of losing its iron grip on the server-chip market, according to a Bloombergarticle last week. 
Citing anonymous sources familiar with the situation, the article said that Alphabet's (GOOGL) - Get Alphabet Inc. Class A Report  Google unit is planning to pledge its support for server chips from Intel rival Qualcomm (QCOM) - Get Qualcomm Inc Report . Given that Google is a huge customer of server chips, this would be a big blow for Intel, which Bloomberg estimates now supplies nearly 100% of the chips used in servers. 
Here's a look at the three companies involved in the deal and what it means for each of them.
Intel
Personal computer sales are declining, which means there's less demand for the chips that power them. In this environment, Intel has been relying on its robust data center/server division to make up the lost revenue. In its fourth-quarter and full-year 2015 earnings report, revenue from Intel's client computing group (which includes PC and mobile chips) fell 8% in 2015, and overall revenue was lower than expected. The bright spot was the 11% growth in Intel's revenue from data centers.
"Our data center business now is a $16 billion business," CFO Stacy Smith said onCNBC. "It's been growing in the double digits. It really is what's powering and fueling our profit and our growth." 
Those profits are at risk if Google leaves, as Google operates one of the largest data centers in existence. Google's orders in this segment were growing fast, which benefited Intel. By losing both this existing revenue source and the potential growth, Intel will have a big hole to fill.
Intel has had to face competition in the past, but the company has overcome those challenges to attain its remarkable near-100% percent market share in chips. The potential loss of Google, however, could be a tough hurdle to surmount.
Qualcomm
This San Diego-based chipmaker is known for its work on mobile phones and tablets, with companies such as Microsoft, Amazon and Asus using Qualcomm processors. A break into the data center industry could pay off well for Qualcomm. 
According to Bloomberg's report, Google and Qualcomm have cooperated on design work and could announce the partnership as early as this week. If the processors meet performance standards, Google will commit further to the upstart rival of Intel.
Qualcomm is coming off a strong quarter that exceeded expectations with $5.8 billion in revenue. Even so, Qualcomm beat guidance that it had lowered earlier in the year. It also lowered guidance for this quarter. Qualcomm's foray into data centers isn't unexpected, as the company announced its latest processors in fall of 2015.
Google
When you're a company the size of Google, you have a leeway in dictating terms to vendors. Who knows what went on behind the scenes, but Google is looking to save money by going with a less expensive supplier that can fulfill its needs. Bloomberg reports that Google has tripled spending on data center equipment since 2011.
Looking at the work Google's data centers have to handle, these big expenses aren't a surprise. In December 2015 alone, Google's search engine processed 11.1 billion searches on desktops, capturing a 64% of the market share.
There's already an intense demand for Google's services, and continued growth is expected. If Qualcomm manages to deliver products that fulfill Google's needs, then it could be a lasting, beneficial partnership for both companies. Intel, however, will be the odd man out.
You see Jim Cramer on TV. Now, see where he invests his money and why Alphabet and Qualcomm stock are core holdings of his multimillion-dollar portfolio. Want to be alerted before Jim Cramer buys or sells GOOGL or QCOM? Learn more now.
This article is commentary by an independent contributor. At the time of publication, the author held no positions in the stocks mentioned.