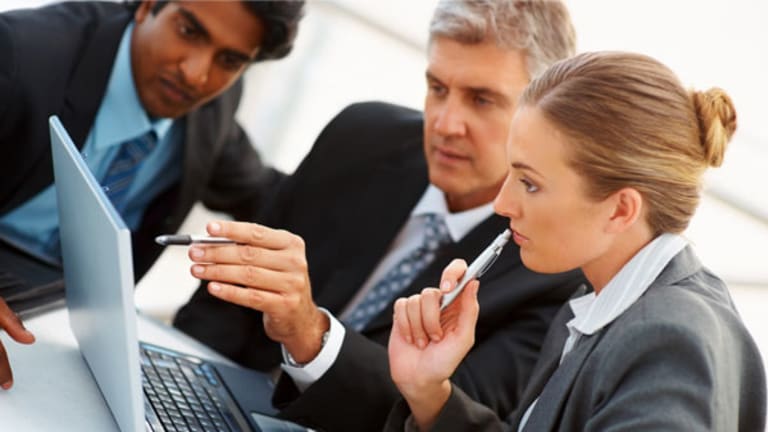 I see headlines including phrases like "End of an Era," "The Biggest Bankruptcies in History," "Why Your Home May Be a Bad Investment" and "Road to Bankruptcy."
Let's take a walk on the wild side and get Iced Out in China. In other words, let's take a look at a few luxury goods companies in China that I believe are set to appreciate in price more than the stock market in the next year as the global rebound continues.
But first, I'd like to address the VIX, which has frequently been used to gauge market fear and uncertainty. I propose that it is not measuring fear at the moment, but rather is measuring the market rallying potential. Seeing as how it measures future expected volatility, it can either get expensive if this is positive or negative expected volatility.
My belief now is that it is the positive market potential that is holding the VIX above 25. Feel free to call this the Panic-Buy Hypothesis and to compare it to the Efficient-Market Hypothesis. Initially, it was the reversion back to reality that led the shorts to cover themselves. Before that, they were the cool kids in town. This has been going on too long, and money is starting to come off the sidelines to "start speculating."
The long run implications of this speculation money feeding the global bull market include people getting rich and buying luxury goods. Sure, you could take advantage of this by buying the
Gold Shares
(GLD) - Get SPDR Gold Trust Report
ETF, but I think you'd be missing out on the real action. My sentiment is that the global fear contagion drove a lot of people to stash their assets in the dollar and U.S. Treasuries.
As the fear dissipates, the bears go into hibernation. I expect that the newer picture involves less dollar demand and more demand for the global assets that have been shunned into oblivion over the last two years.
If you want to buy low and sell high, here's idea No. 1.
Jade Art Group
(JADA)
is off 92% from where it opened in January. Then, I wasn't interested because I had other, more inexpensive companies on my plate. Now, I'm a fan --- especially because the company deals with raw jade, and I consider this a luxury good. When good companies get cheap, I get greedy.
If you want a couple ideas to compare this to, look at
Fuqi International
(FUQI)
,
Zale
(ZLC)
,
Blue Nile
(NILE)
and
LJ International
(JADE)
.
Fuqi is up over 300% in the last three months. What was once a cheap, good company is slowly but surely becoming more reasonably priced. We aren't there yet, but we are getting there. LJ International is more likely to go up than down in my opinion, as well.
In time, investors are likely to become more certain than uncertain, and companies that make wise decisions are more likely to continue to exist through tough times than those that do not. If you follow the sentiment of the headlines, you'll likely be buying high and selling low. Nobody really knows everything, but everyone is willing to tell you what they think if you ask.
If you entrust others to do your homework for you, how do you expect to beat them? Listen to those who beat the market and question everything all the time. Read what they say, not the headlines. Warren Buffett in his "Buy American. I Am" piece was on the same page I was. U.S. Treasuries were overbought. U.S. stocks were cheaper than they had been in a long time. He was speculating that at that point in time, stocks were a better investment than Treasuries.
Misunderstanding driving directions could land you in an entirely different destination and out of gas. Misunderstanding investment legends is no different. I would speculate that he was not saying that American stocks were the best investment at the time, just comparatively better.
He's also been quoted as saying: "The 19th century belonged to England, the 20th century belonged to the U.S., and the 21st century belongs to China. Invest accordingly." And so, that's what I'm doing.
Glen Bradford owns Jade Art Group. Bradford is a Purdue Industrial Engineer pursuing his MBA and trading his entire tuition in the stock market as well as the tuition of his roommate. His life goals are to efficiently allocate capital: mental, physical, financial, emotional.