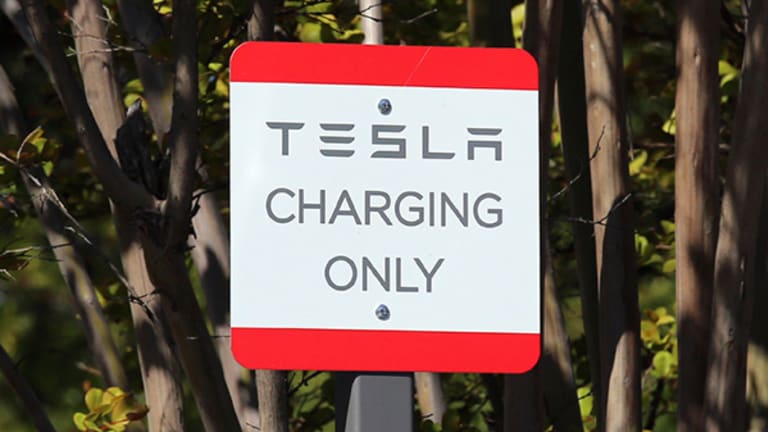 Why I'm Not Bullish on Tesla -- Doug Kass
TSLA remains on my Best Short-Ideas list.
"Fat, drunk and stupid is no way to go through life, son."
-- Dean Vernon Wormer, Animal House
Baird senior research analyst Ben Kallo -- who's known as "the biggest bull" on Tesla (TSLA) - Get Tesla Inc Report -- had the following exchange with Guy Adami on CNBC last night:
Adami: "There've been pretty outspoken bears about this stock, thinking it's going to going to break down [to the $150-a-share] level. Did this quarter give them any ammunition to further that call?

Kallo: "Not at all. The stock goes higher tomorrow, I believe."
Well, Tesla was down some 1% in early trading this morning following last night's earnings report. And while the stock has partly rebounded, I'll channel Dean Wormer in saying to Kallo: "Self-confident, glib and dogmatic is no way to go through life, son."
TSLA remains on my "Best Short Ideas List," although I covered my short position in the low $190s and the shares are currently hard to borrow for shorting.
Now unlike Kallo, I have no idea about (or confidence in) the stock's near-term direction. But here are some hard facts that I gleaned from Tesla's earnings report and conference call:
TSLA lost more than $20,000 per car sold in the latest quarter.
The firm will no longer guide on a quarterly basis, but will only do so on a six-month basis.
CEO Elon Musk said the company would be profitable in the next two quarters if capital-spending costs associated with the new Model 3 were omitted. WTF -- a new definition of "non-GAAP earnings"?
So, I respectfully disagree with any uber-bullish short- and intermediate-term predictions for Tesla.
And to my mind, Wall Street has learned far too little from its late 1990s research abuses. Certainty of view in an uncertain world is pure insanity.
Position: None
Doug Kass is the president of Seabreeze Partners Management Inc. Under no circumstances does this information represent a recommendation to buy, sell or hold any security.