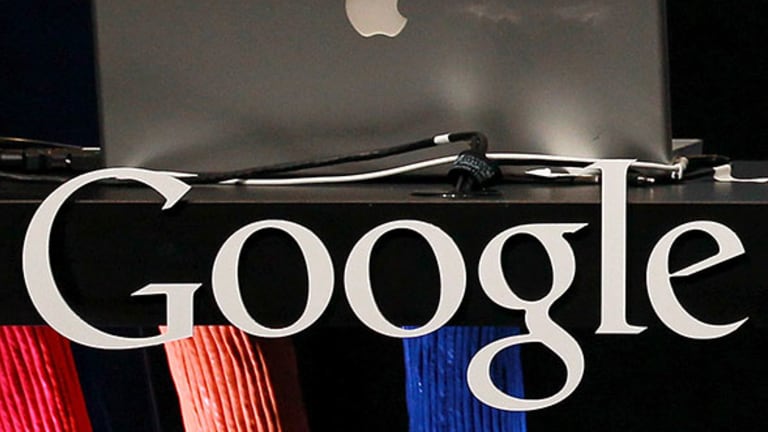 Why Google's Rebranding With Alphabet Is a Winning Move
Google keeps its strong brand in search engine without confusing the name with its far-flung investments.
NEW YORK (TheStreet) -- When your company has the kind of brand recognition that very few companies can even dream of, is changing the name a good idea?
Well, if your goals have expanded beyond just search-engine algorithms and into taking over the entire universe and your name is Google (GOOGL) - Get Alphabet Inc. Class A Report, then the answer is yes. While Google's decision to create a parent company, dubbed Alphabet, defies all traditional logic, it took a lot of courage and is a brilliant move.
As a customer of Google's for over 15 years, I have seen the company grow from an innovator focused on the search-engine business to a multi-faceted organization that invests in everything from self-driving cars to finding new ways to extend life. The notion of a conglomerate that houses all of thesinvee ideas under one roof is a great concept.
As a digital marketer, I focus on a company's core business, which in Google's case is the search engine and YouTube. Although I have paid attention to Google's other investments, they never affected me and that all of those efforts were housed under the same brand seemed a bit unusual. For instance, who would ever put a search engine in the same sector as a self-driving car?
Google's expansion into different areas is remarkable. Using revenue from core businesses to invest in areas that may offer high reward is the best way to boost the entire company.
With the Alphabet name, Google has more flexibility to invest without brand confusion. Google also makes a bit of a splash for itself and perhaps takes some of glare away from Apple (AAPL) - Get Apple Inc. (AAPL) Report and Facebook (FB) - Get Facebook, Inc. Class A Report, both of which seem to have grabbed more headlines during the past year. With the Alphabet announcement, all eyes are re-focused on Google.
The rebranding allows Google to morph into a Berkshire Hathaway (BRK.A) - Get BRK.A Report-like entity. As with Google, the Berkshire Hathaway name carries strong brand recognition, even though the brands Berkshire has invested in vary dramatically.
Unlike Berkshire Hathaway, Google has a brand that is still perceived as mainly a search engine, even though Google has invested in many diverse areas. Having the Alphabet backing as a company will establish it as an elite and forward-thinking brand.
Thankfully, Google, the search engine, will continue to run as that brand name as I can't imagine trying to explain to my six-year-old, why she can't use the term "Googling" anymore.
This article is commentary by an independent contributor. At the time of publication, the author held no positions in the stocks mentioned.