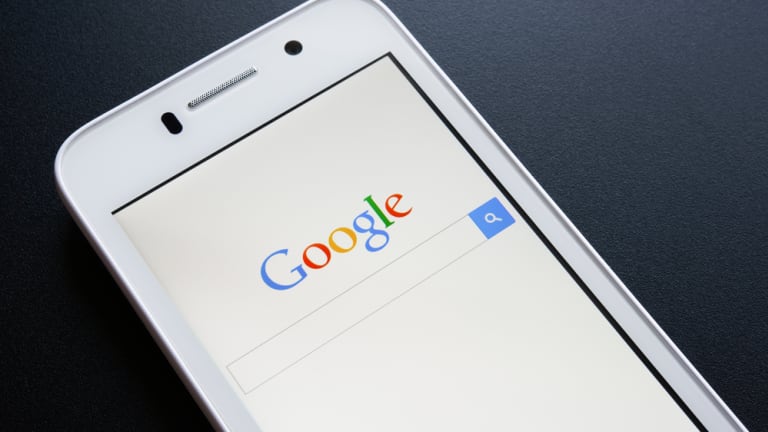 Why Google's Buy Button Is No Threat to Amazon
Google's plan for a buy button is just one more sign post in the age of internet aggregation
NEW YORK (TheStreet) -- Google (GOOGL) - Get Alphabet Inc. Class A Report is reportedly testing "buy" buttons in search results. It's a smart move for the search leader, but does it present a real challenge to Amazon (AMZN) - Get Amazon.com, Inc. Report and other online retailers?
The addition will be an added service for Google's advertising customers and keep eyeballs on Google's search engine results pages longer, but it's not a game changer. 
Google buy buttons will only be on the first two promoted search results on mobile, meaning that users actually looking for items or actively shopping will likely still go to the Amazon app or other retailers, who they know and trust. At the same time, it's a smart move for Google because it allows the company to add value for its advertising customers, who should pick up additional business with the button. 
Two search results does not a comprehensive, trusted e-commerce retailer make. When it comes to online commerce, Amazon's primacy is still safe -- for now.
What Google is doing here is nothing new for digital businesses. We've seen it time and again: Once an internet platform has enough users, it attempts to aggregate different functionalities and content to keep those users from spending time on other platforms for other purposes. Most recently, see Facebook (FB) - Get Facebook, Inc. Class A Reportinstant articles. The challenge in aggregating is maintaining that core identity that brought them users in the first place. Google is a master at this. While continually offering more valuable services over the years (like Gmail, Gchat, Google Maps and more), Google has maintained a home screen consisting of a logo, a search bar and two buttons. 
With instant articles, Facebook hosts articles from news outlets rather than linking to those outlets' own sites. Facebook gave a lot of reasons for why it did this (like speed and convenience for users), but the bottom line is that it keeps people from leaving the Facebook environment. Every time someone clicks on a link that refers to an outside article on a news site they can end up spending a significant amount of time pouring over that site. Facebook's partners get something, too, which is revenue and data from the partnership as well as a new way to present content. 
Earlier this year, social media app SnapChat introduced a similar offering with discover, where you can "tap on a channel to see its daily edition," from sources like CNN, ESPN, VICE, and Daily Mail. And Amazon started out as an online bookstore, but once the user base started to grow, the company was were off to the races selling everything. Since, the company has offered many incremental, aggregated services to keep customers in its ecosystem as well as offer its partners new opportunities.
This article is commentary by an independent contributor. At the time of publication, the author held no positions in the stocks mentioned.