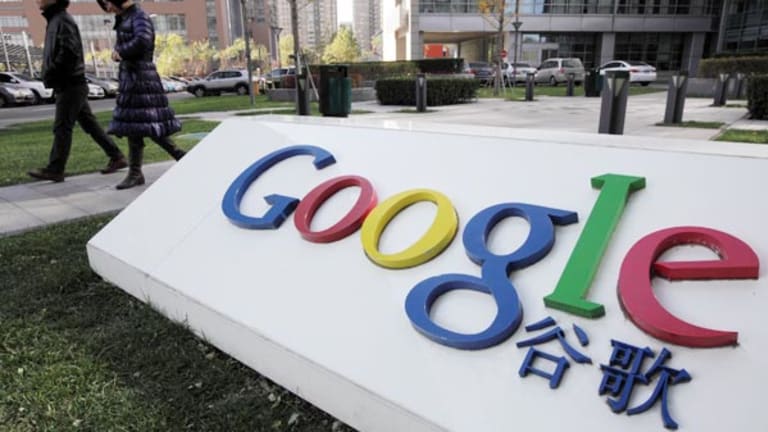 Publish date:
Why Google Buying Twitch Would Make Sense
Reports say Google is in talks to buy the video-streaming service for $1 billion. Here's why a union would be good for both companies.
Reports say Google is in talks to buy the video-streaming service for $1 billion. Here's why a union would be good for both companies.
NEW YORK (TheStreet) -- Twitch.tv, the popular online video-streaming service that lets gamers watch others play video games, is in talks to sell itself to Google (GOOG) - Get Report.
Citing sources familiar with the deal, Varietyreports that Google's YouTube has reached a deal to buy Twitch for more than $1 billion. The talks are at an early stage, and a deal isn't imminent, the Wall Street Journal reported, while Techcrunch reported that Twitch could be valued at around $1 billion.
Twitch, based in San Francisco, reportedly chose an offer from Google over multiple other offers including one from Microsoft (MSFT) - Get Report, according to news Web site TheVerge.
Google seems like the most natural fit, considering the company's YouTube could help Twitch scale its technology and infrastructure to keep pace with its growth.
The streaming service has become a destination for broadcasting gaming videos and the popular Let's Play videos, growing to 45 million monthly users and 1 million users who upload their own videos each month.
Launched in 2011, Twitch has already surpassed Facebook (FB) - Get Report, Amazon (AMZN) - Get Report, and video-streaming service Hulu in "peak" traffic, which is broadband traffic during prime-time hours, according to infrastructure firm DeepField.
"To be quite honest, we can't keep up with the growth," Twitch marketing VP Matt DiPietro told TheVerge last year, adding "That's a good problem to have."
For Google, Twitch could boost YouTube, which has its own live-streaming service for games, music, sports and news, but which lags Twitch. According to online video and networking firm Qwilt, Twitch accounted for almost 44% of U.S. live-streaming traffic by volume in the week of April 7, 
Similarly, video-game content is popular on YouTube, making the deal even more attractive. Felix "PewDiePie" Kjellberg's YouTube channel featuring video-game montages has 27 million subscribers, more than any other individual YouTube personality, according to VidStatsX.
Twitch is growing too fast to know where to turn next, while YouTube wants to improve its live streaming, making a union between Google and Twitch a good fit.
>>Read More: Google Is Close to a Deal for Twitch
>>Read More: Why Apple and Google Ended Their Thermonuclear Rift
>>Read More: Once Wall Street Bankers, Now Consultants
At the time of publication, the author had no position in any of the stocks mentioned.
Follow @macroinsights
This article represents the opinion of a contributor and not necessarily that of TheStreet or its editorial staff.

WATCH: More tech videos on TheStreet TV | More videos from Keris Alison Lahiff