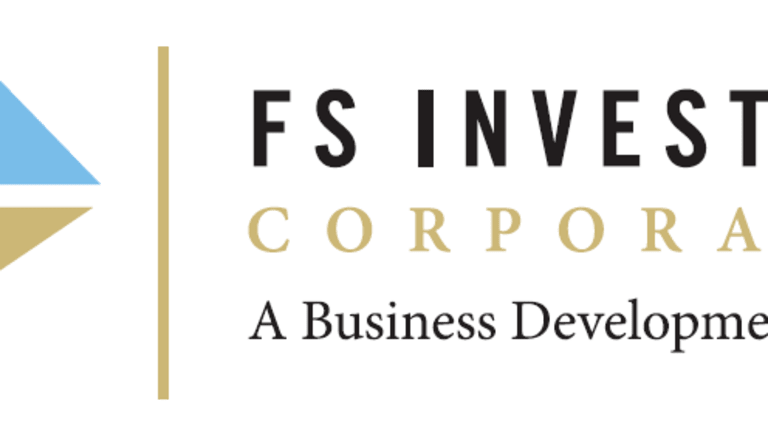 Why FS Investment's 9% Dividend Yield Is Worth the Wait
An investor would have to own five S&P 500 stocks to come close to the dividend yield paid out by FS Investment.
Correction -- This article has been updated from 7:20 a.m. ET to correct FS Investment's ticker.
Investors who are looking for a relatively unknown stock with potential for long-term gains and pays a strong dividend should consider FS Investment (FSIC) , which will trade ex-dividend Friday, Dec. 18. That's the last day management of the company will finalize its roster of shareholders to whom it will mail cash payments. And despite missing its third-quarter earnings last month, sending its shares down more than 1%, there are tons of reason to be optimistic about the company's growth potential.
At around $9.36 a share, FSIC stock has declined some 5.75% in 2015, while falling some 8% in the past 12 months. But now's the time to play its potential turnaround. Not only is FSIC stock underpriced at a P/E of 13, compared to a P/E of 21 for the S&P 500 (SPX) index, the company pays a solid 22.25-cent quarterly dividend that yields a stout 9.21% annually -- almost five times the 2.00% yield paid out by S&P 500 stocks.
And consider, the Philadelphia-based company has raised its dividend by about 200% just in the past year, from 0.07 cents a share. This means, one would have to own five S&P 500 stocks to come close to FSIC's 9.21% dividend yield. It will make its 22.25-cent quarterly dividend payment on Tuesday, Jan. 5, 2016 to shareholders of record as of Tuesday, Dec. 22 -- three days before Christmas.
This amounts to roughly eight trading days (minus Christmas and New Year's) between the record date and the payment date, making it a quick turnaround for investors who buy FSIC stock just for the dividend. In this case, however, holding the shares for the next 12 to 18 months can also pay off.
FS Investment makes money by providing customized credit solutions to private middle market U.S. companies. To achieve the best risk-adjusted returns for its investors, FSIC invests primarily in the senior secured debt and the subordinated debt of private middle market companies. For its debt investments in the companies, FSIC receives equity interests such as warrants or options.
And based on fiscal 2016 consensus estimates of 99 cents a share, suggesting 27% earnings growth, FSIC stock is priced at just 9 times those estimates -- eights points lower than the forward P/E of the S&P 500 index. Combined with the stock's average analyst 12-month price target of $10.75,  FSIC's 9.21% dividend yield makes it worth the wait.
This article is commentary by an independent contributor. At the time of publication, the author held no positions in the stocks mentioned.