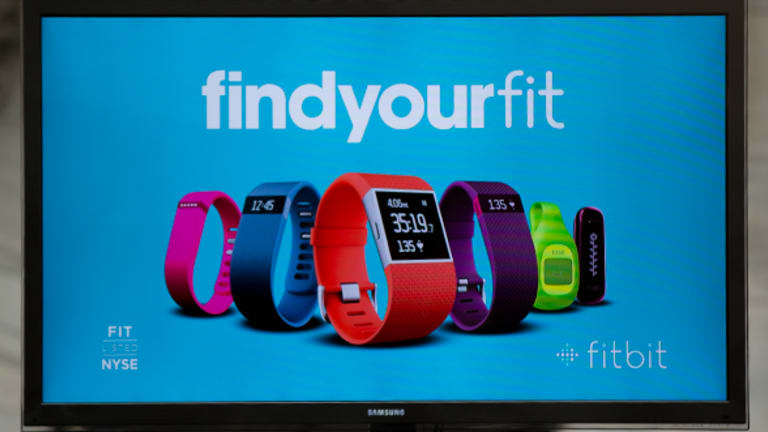 Why Fitbit Is the Scariest Stock of 2015 and You Should Avoid It
Fitbit is a hot tech stock that's getting plenty of fawning press, but it's hugely overvalued and poised for collapse. Here's why you should avoid this Wall Street darling.
The stock market remains overvalued and highly volatile, with many triggers lurking for a correction. My candidate for the most dangerous stock right now: Fitbit (FIT) - Get Fitbit, Inc. Class A Report , maker of wearable fitness-tracking devices.
The San Francisco-based company's wristbands and clippable devices monitor fitness activity, such as calories burned or distance covered. The company's products are the hottest things since, well, pet rocks. I'll explain why the glowing consensus about this technology stock is all wrong.
But first, with Halloween around the corner, let's review some of the scariest year-to-date returns on the stock market. Hide the women and children; it's a bloody sight. At one time, many of these stocks were just as highly touted as Fitbit:
Bed Bath & Beyond, -23%; Chesapeake Energy, -65%; GoPro, -60%; Natural Resource Partners, -82%; NetApp, -19%; Palo Alto Networks, -29%; Peabody Energy, -89%; SolarCity, -29%; Twitter, -19%.
Despite Fitbit's year-to-date return of 27%, we'll soon be able to induct the stock into this Hall of Shame. 
Fitbit conducted an initial public offering in June that was the third biggest IPO of 2015, raising more than $732 million from 36.6 million shares at $20. Predictably, the hyperventilating media coverage pushed the stock to a peak of about $52 in August for a gain of about 74%.
Now that the stock has fallen back to earth and trades at about $38, many analysts are trumpeting the stock as a great bargain now.
Yeah. Sure. Right. Shares currently trade at a price-to-earnings ratio of about 40; the average stock in the S&P 500 has a P/E of about 18.
Fitbit is set to report third-quarter 2015 results on Monday. Two words about that: Buyer beware.
Why all the investor fuss over Fitbit? Well, for starters, the company last quarter delivered a positive earnings surprise, reporting adjusted earnings of 21 cents a share, vs. the average analyst estimate of 8 cents. To be sure, the company's revenue growth overseas and the continuing expansion of company-sponsored wellness programs should funnel additional customers to the company and boost third-quarter results. International revenue increased 250% year over year in the second quarter and the company has partnered with the wellness programs of such corporate giants as Geico and TransUnion.
In
the second quarter
, revenue reached $400.4 million, surpassing Fitbit's $325 million estimate. Adjusted net income of $51.3 million was also higher than the $17.8 million expected. The company sold 4.5 million devices, for a 156% year-over-year growth.
That'll be a tough act to follow, which the company already seems to acknowledge.
For the third quarter, management expects revenue in the range of $335 million-$365 million, with EPS expected between 7 cents and 10 cents.
Fact is, the barriers to entry in Fitbit's market are low, and the company faces ferocious competition from other fitness-device markers, such as Garmin. But the biggest threat by far comes from Apple and its Apple Watch, which also offers fitness-related features and apps.
The wearable tech market is definitely a great opportunity for investors. According to the tech consulting firm Gartner, the market's total global revenue now stands at about $5.3 billion and should rack up a compound annual growth rate of nearly 50% through 2020.
Fitbit was among the first to take advantage of this trend, but it will soon pay the price of being an early entrant into the field. The empire that Steve Jobs built is about to strike back, sending Fitbit's lofty valuation crashing to earth.
Fitbut isn't the only dangerous stock right. Protect your portfolio by downloading this free report: 29 Dangerous Stocks: Sell Now!
This article is commentary by an independent contributor. At the time of publication, the author held no positions in the stocks mentioned.