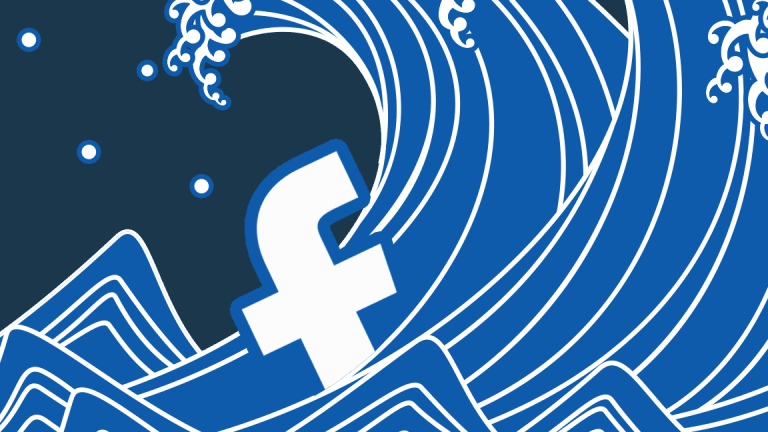 This Is Why Facebook Investors Must Care About the Cambridge Analytica Scandal
Facebook's stock gets shredded as investors digest the Cambridge Analytica scandal. Macy's makes some waves at a key industry conference. And the AT&T/Time Warner trial kicks off.
Happy Monday.
What an Investor Should Know About Facebook and Cambridge Analytica
This is a story chiefly made for political wonks and conspiracy theorists that love reruns of the X-Files. That said, it's also a story that should weigh heavily on the minds of Facebook's (FB) - Get Meta Platforms Inc. Class A Report investor base for several reasons. First is that it hits directly at the very reason one owns Facebook's stock: The company has profound insight into all our lives and makes a boatload of money from that. If situations such as Cambridge Analytica continue to arise (or this particular one snowballs to even higher heights), Facebook will likely feel the long arm of the law and the wrath of advertisers. It's hard to see Facebook's use of data being an issue that goes away anytime soon as people share more of their lives on the social platform. Secondly, this is a moment that a true leader should step up and face the issues head on, not cower in the darkness behind well-paid PR machines. Investors own Facebook's stock not only for the profit growth but also on the visionary that is Mark Zuckerberg and the sure hand that is No. 2 exec Sheryl Sandberg. You are paying for their collective leadership at this precise moment. Unfortunately, all investors have heard from is mid-tier Facebook executives. Zuckerberg and Sandberg must be dispatched on TV and investor calls frankly to calm nerves and try to regain the narrative. This is a moment of truth for Facebook and as it stands right now, the company is failing miserably at getting its destiny back on track. Shares were down as much as 4% in premarket trading.
A Personal Story
The annual retail gathering known as ShopTalk is underway in Las Vegas. Shout to my consumer editor and reporter friends out there making it happen. Macy's (M) - Get Macy's Inc Report is grabbing early headlines as CEO Jeff Gennette said the retailer will roll out a new mobile checkout option via an app. The company also will bring augmented reality into the fold. That's wonderful, really. I applaud the retailer for trying to new things, though I would like to know if the company's dividend is safe (stock is yielding 5.4% currently). But what these gimmicks -- and that's what they are -- at Macy's fail to address is the situation I came across two weekends ago at my local Macy's. I walk into the store on Saturday afternoon for a new suit -- money in my pocket ready to spend. Due to the company's lean approach to inventory (every cost is being managed), there weren't any sizes remotely near mine available. And due to the company's new staffing model, there wasn't a single person in the suit department to help search for a size. So I went across to Express (EXPR) - Get Express, Inc. Report to buy a suit. Then I went back to Macy's to snoop for an early Mother's Day gift. There was one person staffed to cover the entire jewelry section, and no one in the handbag department. In fact, there was one open register to cover the entire men's department (I wanted a shirt). Aside from that, the store looked like a barren wasteland on a peak Saturday with good weather. Memo to Macy's: Instead of hyping mobile checkout, be like Kohl's (KSS) - Get Kohl's Corporation Report and truly reinvent the store experience by opening up grocery shops inside and clearly defined online pickup stations. Cut the square footage of a typical Macy's by 50% so you can offer top-shelf customer service to the people that actually wander into the store. Get the basics of retailing down first, then bring in VR glasses to try on underwear.   
AT&T/Time Warner Case Kicks Off
TheStreet's Chris Nolter has everything you need to know ahead of the AT&T (T) - Get AT&T Inc. Report /Time Warner (TWX)  trial against the Justice Department that kicks off Monday. I also suggest you follow our Ron Orol on Twitter (@rorol) as he will be dropping Periscopes from the scene. Don't care about this case? You should as it will likely shape the future of deal-making in America. 
What's Hot
It was a pleasure to chat extensively with Wall Street's very own Lynn Tilton as part of TheStreet's celebration of Women's History Month. Enjoy the listen below.