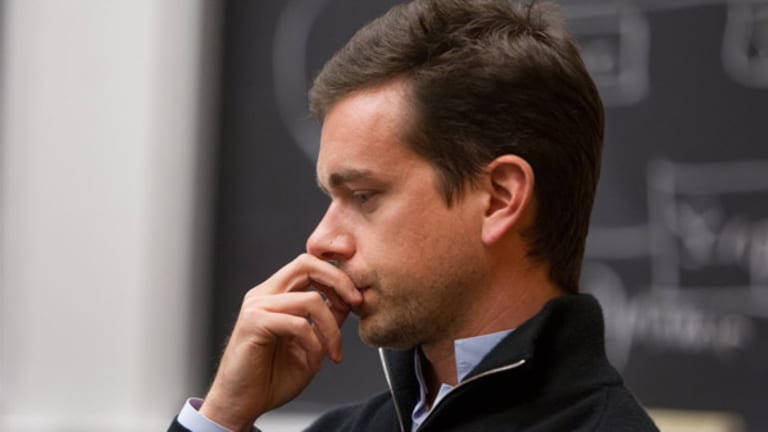 Why Cramer Wants Twitter to Be More Like Netflix
The San Francisco-based social media company reported earnings that disappointed many observers.
After Twitter (TWTR) reported lackluster earnings for this year's first quarter, many observers of the social media company began brainstorming ways to how to fix it
Jim Cramer, founder of TheStreet and portfolio manager of the Action Alerts PLUS portfolio, which owns TWTR, was among them. He stated that the San Francisco, company needs to offer better customer service and be more transparent. He pointed to Netflix (NFLX) as a model for customer service, stating that the video-streaming giant is able to help its users almost instantly.
"[Twitter is] fixable if they make it so [they have] Netflix-like customer service. Call Netflix at 3 a.m., and tell them you want all the movies related to the last 10 days of Berlin [before the Berlin Wall fell]. And they'll have a list, and they'll have it within one minute. You call Twitter, and there is no Twitter."
He also said Twitter needs to make itself more accessible to its users, citing his own experience with the 140-charcter message-sending platform.
"When I talk with them behind the scenes," Cramer said, "I say, 'listen, how do I get my followers from 941,000 to 1 million?' meaning how does everyone get their followers up if you're a so-called thought leader? And they say that they have ways to do it. [Twitter] always say they ways to do it, but they're not visible. This thing is opaque."
In its 2015 fourth-quarter and year-end letter to shareholders, Twitter provided some guidance on its goals for 2016. Among other aims, the company said it would focus on refining its messaging platform and live-streaming video. Twitter's executives emphasized these goals on Tuesday's investor conference call held after markets closed.
"I am going to run $TWTR and I can do it; I have the time and the ideas. Wife will give me marriage sabbatical?" Cramer tweeted Wednesday morning. He said Twitter
"We made a lot of progress on product innovation this quarter," CEO Jack Dorsey said in prepared remarks, "particularly with live video and our refined timeline and people love it with less than 2% opting out. We remain focused on improving our service to make it fast, simple and easy to use."
Twitter did announce a deal with the National Football League to livestream 10 Thursday night games, which would include pre-game analysis and post-game highlights. COO Adam Bain said the agreement between the two parties made sense, explaining Twitter already has millions of users already looking at tweets about the football match-up.
"Being able to bring the live streaming game into the product with that live commentary those live conversations is a complete solution," Bain said.