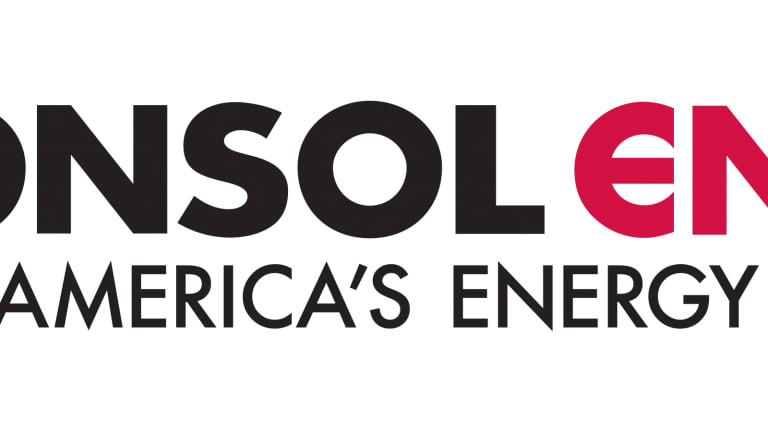 Publish date:
Why Consol Energy Stock Hasn't Yet Reached Bottom
Cost-cutting alone, without credible ways to grow revenue and profit, won't save Consol Energy or its stock.
Cost-cutting alone, without credible ways to grow revenue and profit, won't save Consol Energy or its stock.
Shares of coal and natural gas producer Consol Energy (CNX) - Get Report continue to be crushed in 2016, falling some 24% already, against just 7% a decline for the S&P 500 (SPX) . Thanks to plummeting oil prices, which are at a low point for the decade, revenue and profits have been hard to come by. Consol Energy stock has plummeted 76.6% in 2015. And over 13 months, Consol Energy has lost 83% of its value.
Ahead of the company's fourth-quarter fiscal 2015 earnings results, which will be reported before the opening bell Friday, investors want to know if it's time to buy Consol stock. But trying to time the bottom in these shares would be a mistake.
While management continues to reset the business, lowering exploration and production costs to adjust to plummeting coal demand and weak oil prices, there's no sign that these maneuvers have had any meaningful impact on earnings. This is even as the company has moved its business more to natural gas.
What's more, earlier this month, the Canonsburg, Penn.-based company announced it would slash 41% from its fiscal 2016 capital expense budget in its oil and gas segment, saying it expects to spend $205 million to $325 million instead of its prior range of $400 million to $500 million.
These reductions are encouraging, as they reflect ongoing benefits from drilling and completion efficiencies. But at the same time, Consol also lowered fiscal 2016 revenue projections, citing weak coal and natural gas prices.
The company now expects sales from its coal segment to be in the range of 27 million tons to 32 million tons for all of 2016. That down from a prior range of 30.6 million to 33.4 million tons. And with less coal demand, Consol is going to have an even tougher time turning around its fortunes in 2016.
For the quarter that ended in December, the average analyst earnings-per-share estimate calls for loss of 6 cents a share on revenue of $739 million. Compare that to the year-ago quarter, when the company earned 25 cents a share on revenue of $935 million. For the full year, the loss is expected to be 36 cents, reversing a year-ago profit of 94 cents. Revenue of $3.02 billion would mark a 19% decline from last year.
In short, while Console Energy continues to make the best out of a bad situation, the company nonetheless operates in an industry that is suffering from poor economic conditions. Demand for coal continues to plummet, while oil prices suffer from a worldwide glut. Prices are pressured. And cost-cutting alone, without credible ways to grow revenue and profit, won't save the company or its stock.
This article is commentary by an independent contributor. At the time of publication, the author held no positions in the stocks mentioned.