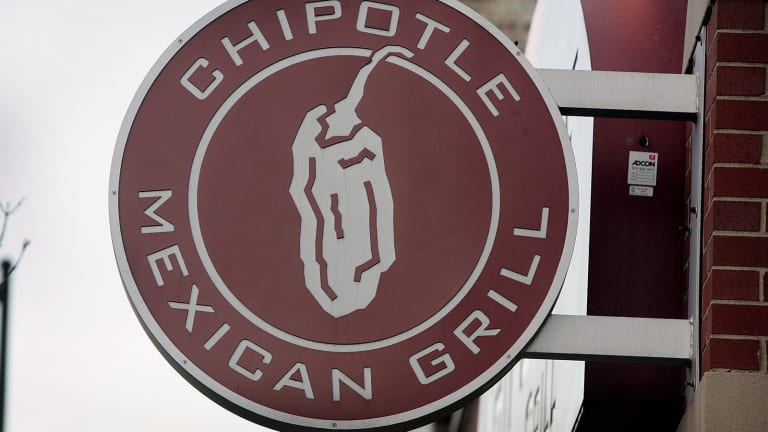 Why Chipotle Closing All Its Restaurants on February 8 Is a Really Smart Move
The beleaguered burrito chain is taking a page from Starbucks as it tries to energize employees and improve its public image.
Updated to include comments from Jim Cramer.


Chipotle (CMG)  employees and investors may be in need of a little morale boost after months of unfortunate headlines that have badly hurt sales and sent the company's stock price plunging.
As execs disclosed at the ICR Conference this week, Chipotle will shut all of its more than 1,900 restaurants on Feb. 8 for a few hours in the morning to hold an employee powwow of sorts. Employees from across the globe will be linked together via satellites.
Leading the meeting? None other than Chipotle's founder and co-CEO Steve Ells, who is scheduled to "thank" and "encourage" employees, as well discuss upcoming changes to operations, according to comments made at the presentation.
"We're excited about the opportunity to talk directly to all of our employees, who are doing such an awesome job," said Chipotle co-CEO Monty Moran sitting on a stage next to Ells and CFO Jeff Hartung. Moran, who created what Chipotle calls its "people culture," was quick to point out that Chipotle employees aren't exactly depressed despite the barrage of news related to people getting sick from E.Coli and norovirus.
"The morale in our stores is actually very, very high," Moran said. "I've gotten a number of emails, actually hundreds, just spontaneously from our managers, sort of saying, hey, these procedures you're implementing, they make sense -- we're really pleased with how upbeat and eager our top performers in our restaurants are to tackle this challenge."
Jim Cramer, portfolio manager of the Action Alerts PLUS Charitable Trust Portfolio, noted that "Chipotle is under pressure-why? Because they're going to close their stores for a little while February 8, they want to get their safety concerns down. I think that's terrific. But the stock has roared almost 20% since they said that things aren't so bad."
Exclusive Look Inside:
You see Jim Cramer on TV. Now, see where he invests his money and why. Learn more now.
As TheStreetsuggested on Dec. 11, closing the restaurants for a day would help Chipotle to go on the offensive with its set of new food safety initiatives and re-energize faithful Chipotle workers. Closing stores en masse to improve operations and signal to customers how important getting things right is was a maneuver used successfully by the ultimate restaurateur around -- Starbucks (SBUX) founder Howard Schultz.
When the energetic Schultz returned to Starbucks (an Action Alerts PLUS holding) as CEO in 2008, he closed all locations down for over three hours one evening so that workers could be retrained. Schultz had hated how Starbucks was serving up coffee; it had become a commoditized experience. The tactic was unheard of at the time, but it worked.
The coffee giant was able to remind the public why Starbucks was great, while resetting the mindset of slacking employees. Since Starbucks shut its doors on Feb. 28, 2008, sales and earnings have recovered, and the stock has surged 533%.
Chipotle likely has a tougher road back from an E.Coli outbreak than Starbucks trying to bounce back from consistently serving sub-par coffee. Still, Feb. 8 could mark the start of Chipotle's gradual recovery.