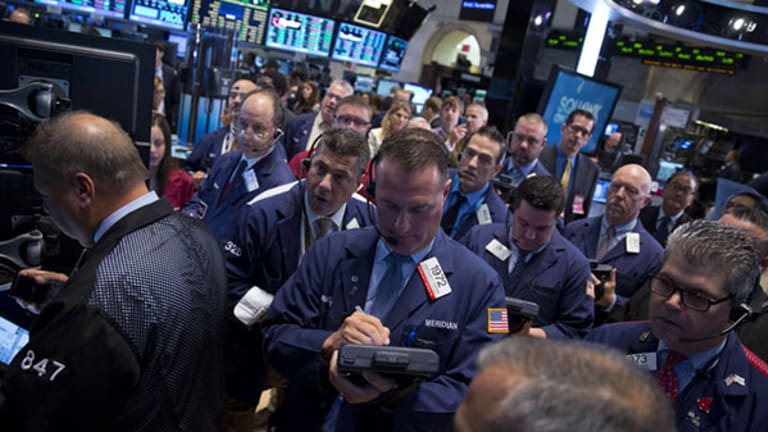 Why Chasing Stock Returns Could Cost You $1.9 Million
Chasing returns underperforms a simply buy-and-hold strategy by as much as 5% a year, costing even a modest investor close to $2 million. How you can avoid the trap.
NEW YORK (TheStreet) -- Chasing stock returns could be far more harmful to your portfolio than you ever imagined.
You might find yourself as much as $1.9 million worse off than if you had left your investments alone, based just on the relatively modest idea of investing the maximum in a 401(k) plan.
Chasing returns -- purchasing more of an investment that has recently risen in value, or conversely, selling investments that have fallen -- "underperformed a simple buy-and-hold strategy on the FTSE-MIB, the S&P 500 and the DAX 30 by as much as 5% per year, according to recent research by Italian economists Nicola Borri and Alberto Cagnazzo at LUISS Guido Carli University in Rome.
The two came to that conclusion by looking at net flows into stock mutual funds on a quarterly basis from the last three months of 1999 through the last quarter of 2014. They also looked at annual data from 1989 through 2014.
If underperformance of 5% doesn't sound like a lot, consider this: Average returns were less than 10% for the S&P 500 from 1928 through 2014, according to research from New York University's Stern School of Business.
It was surprising enough for me to check with Borri to make sure that there wasn't a mistake. He confirmed that the underperformance was up to 5 percent points a year.
What does that mean for you investments in dollars-and-cents terms? It's really costly if you are susceptible to chasing returns.
I calculated the difference in returns between what you would get if you just followed a buy-and-hold strategy versus what you get when you chase returns, assuming 9.7% average compound returns for stocks, and $18,000 a year, the current 401(k) limit, invested consistently for 30 years.
The result is that you would be worse off by close to $1.9 million if you chased returns than if you left your investments alone. 
Those figures might sound bad, but they could actually be optimistic compared to reality. Why? Because they don't include fund redemption fees or other transaction costs. Add those costs into the equation, and the shortfall versus buy-and-hold strategy is even bigger.
Even the Wall Street crowd of sophisticated finance types isn't immune to the phenomenon.
Doug Roberts, founder and chief investment officer of Shrewsbury, N.J.-based Channel Capital Research Institute, said when he worked in finance, "people sold at the bottom and bought at the top."
So if even the denizens of the financial district are susceptible to buying high and selling low -- the opposite of the optimal strategy -- what hope is there for the rest of us mere mortals?
You have to have a plan.
Start by going to a fee-only certified financial planner. Pay him to provide a strategy for your investment needs. Because you pay the planner cash for doing this, he doesn't have to hawk you lots of financial products.
"But my broker will do this for free," I hear you say. Yes, maybe he will, but you may pay for it longer term in other ways.
Let me put it simply: Asking a stockbroker whether you should buy stocks is like asking a barber if you need a haircut. Of course, they both think you should buy their services and will tell you so.
Go with the planner. When you have consulted with him, you'll be given an idea of what mix of stocks and bonds is suitable for you based on your particular needs.
For a lot of people, that might mean investing a mixture of 60% stocks and 40% bonds. But you really need to check it out with the planner.
Now that you have the plan, exercise some of what Doug Roberts calls "iron-clad willpower."
That means sticking with the plan even when the market plunges. If your shares of SPDR S&P 500 exchange-traded fund (SPY) - Get Free Report are down 20%, then don't freak out and sell them. If your SPDR Barclays High Yield Bond ETF   (JNK) - Get Free Report is up, don't buy more.
All you need to do is just rebalance your portfolio once a year. Because the values of the stocks and bonds will have changed, you'll be selling a portion of what has done well and buying more of what has done badly.
At first you might find that hard to do, but what you'll actually be doing is what investors have long preached: Buy low, sell high.
This article is commentary by an independent contributor. At the time of publication, the author held no positions in the funds mentioned.