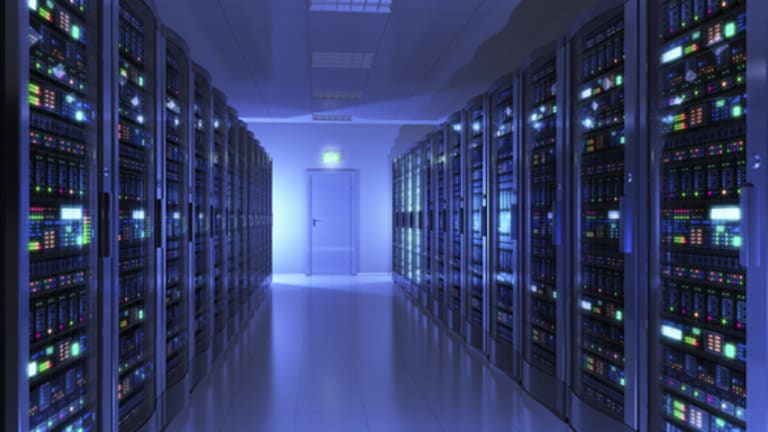 Why Belden Stock Belongs in Your Portfolio Right Now
Belden's (BDC) shares rallied sharply on the company's latest earnings news. but this stock still has plenty of room to rise. Here's why.
Belden (BDC) is a compelling buy right now. This stock should rise to $85 over the next six to 12 months, which would mark a gain of more than 40% from recent levels.
This maker of networking, connectivity and cable products has bright prospects. Management recently raised its earnings forecast for the current quarter by a wide margin, yet even after rallying on that news, the stock remains undervalued. Once the stock consolidates the gains it made during that rally, it should move even higher.
On Oct. 28 the company reported solid third-quarter results that were in line with analysts' estimates. The big news, however, was that management raised its forecast for fourth-quarter earnings per share to $1.43-$1.53, compared with the previous forecast for 94 cents to $1.14. On Oct. 28, the stock jumped more than 22% on that guidance.
Currently, Belden is trading around 36% higher than its 52-week low and around 36% lower than its 52-week high.  
Belden is benefiting from acquisitions it has made that bolster its product offerings in cabling and systems connectivity. It acquired Grass Valley (a leading provider of innovative technologies for the broadcast industry) in March 2014. That's not the only acquisition, however. Belden acquired Pro Soft Technology and Coast Wire and Plastic Tech last year. These acquisitions contributed to a $229.6 million revenue increase in 2014.
Efficiencies generated from those acquisitions appear to be improving the company's profit margin, which was 39% in the third quarter, up from 36.3% a year earlier. The margin is also improving because of lower input costs.
The company also has rich cash flows. Despite a decline in net earnings in 2014 compared with 2013 and three major acquisitions, the company was still sitting on cash and cash equivalents of $741.2 million at the end of 2014, mainly because of an increase in cash flows from operations.
The third-quarter results show cash flows improving, too. Net cash provided by operating activities was $86.9 million in the latest quarter, up from $54.2 million a year earlier. Adjusted for one-time items, free cash flow was $75.1 million in the third quarter, a significant increase from $54.9 million a year earlier.
The company's business is diversified enough to provide some stability. In Belden's third-quarter results, management said that demand was soft in industrial markets because of the strong dollar and lower oil prices. But this was offset offset by robust demand for its Enterprise, Broadband, and Network Security solutions.
Earnings Outlook and Valuation
Based on the above discussion, management guidance and our own estimates, we estimate Belden's 2015 revenue will be $2.331 billion (vs. $2.308 billion for 2014) and the operating profit will be $175 million (2014 operating profit was $163 million). Our estimates are conservative and assume 1% year-over-year growth in sales and a margin for earnings before interest and taxes (EBIT) of 7.5%. Below is a table with historical margins and our forecasts:
Source: Author's own calculations
We see a decline in the margins in 2014 compared with 2013. That was primarily due to large expenses related to the acquisitions. The latest quarter's results clearly indicate better growth prospects, and we expect the margins to grow in coming years.
Now let's look at the stock's valuation based on enterprise value.
From 2012 through 2014, Belden has traded at an average enterprice value-to-EBITDA ratio of 17. Based on this multiple and on 2015 estimated EBITDA, we have calculated a stock price of $84. The calculations are shown in the table below:
Source: Author's own calculations
Let us have a look at the valuation ratios below. They clearly suggest that Belden is quite undervalued at its current price. Ratios such as price-to-earnings, price-to-book value and and EV/EBITDA are often used as a relative measure of valuation (i.e., showing how expensive a company is compared with its peers). For Belden, these ratios have fallen.
Source: Author's own calculations
Based on the above discussion and fundamental analysis, we give Belden a buy recommendation and a price target of $85.
This article is commentary by an independent contributor. At the time of publication, the author held no positions in the stocks mentioned.