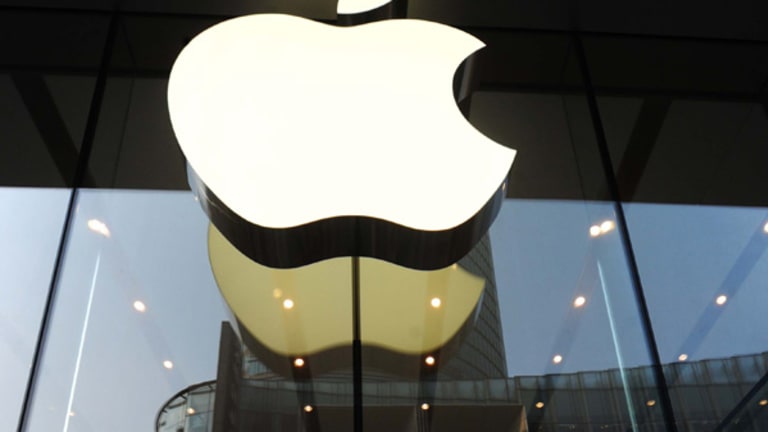 Why Apple's Beats Deal Is a Sound Strategy
Apple, which has the motto 'think different,' is actually thinking differently.
NEW YORK (TheStreet) -- It seems fitting that only a couple of weeks after posting a solid beat in its fiscal second-quarter report, Apple (AAPL) - Get Free Report is now interested in Beats Electronics. This, according to the Financial Times.
In a story Thursday by FT's Matthew Garrahan and Tim Bradshaw, Apple is said to be "closing in" on a $3.2 billion deal for the headphone maker, which would make it Apple's largest-ever acquisition. The deal is expected to be announced as early as next week, although neither company has confirmed they've even had discussions.
Given Apple's track record of having made only small acquisitions, typically those that are less than half a billion dollars, investors and analysts are stunned. Not to mention, at $3.2 billion, Apple is paying a 60% premium above the appraised value for Beats, which, according to Forbes, was worth no more than $2 billion.
With Apple's cash hoard of roughly $151 billion, money is no object. The more pressing question is what does this mean for iTunes and iTunes Radio? Recall, iTunes Radio, which was always referred to as having "features similar" to Pandora (P) and Spotify, was Apple's entry into the realm of music streaming. Is this deal an admission that iTunes Radio was a failure?

WATCH: More market update videos on TheStreet TV | More videos from Debra Borchardt
Piper Jaffray analyst Gene Munster doesn't seem impressed. While saying it "sounds bad," Munster said beyond the brand, Beats doesn't offer Apple any advantage in terms of intellectual property. He struggles to see the rationale. He believes Apple's cash would have been better served going after (among others) Twitter (TWTR) - Get Free Report or Yahoo! (YHOO) . But neither have the hardware or the streaming component, which seems to be key factors in this deal.
Beats, which was founded four years ago by music producer Jimmy Iovine and rapper Dr. Dre, has, in quick fashion, built itself into the leader of the high-end headphone market. According to recent data, Beats controls 27% of that industry. Apple, meanwhile, has received criticism for the quality of its headphones. But is Beats the solution?
Despite Beats' popularity and the fact that its headphones are seemingly everywhere, many who have tried the headphones have described them as "cheap." They are said to break easily. Apple, which is seen as having lost its "cool factor," is aware of these reviews. But it doesn't seem to care. There seems to be bigger goals at stake.
Samsung's "next big thing" campaign has done significant damage to Apple's cache. Beats will bring back the "cool." I don't think it's coincidence that Katie Cotton, Apple's senior vice president for worldwide communications, announced Thursday she is retiring after 18 years.
And don't discount the impact that this deal will have for Apple in terms of its image. Apple has been criticized for panders to the so-called elite. Beats, which has grown in popularity in the black community by its association with Dr. Dre, presents Apple with an entry into the hip-hop world.
Consider that Samsung has spent $13 billion in marketing in the past year. It seems half of that budget has gone to the National Basketball Association. The NBA has a direct link to the inner cities. Beats' popularity will help Apple enter a market it has been criticized as having ignored. And Apple wouldn't have to change anything to get there.
In the process, Apple also gets the streaming service to offset the decline in iTunes revenue, while at the same time acquiring a growing share in the accessories industry.
Unlike some of its Silicon Valley peers, Apple has not been known to make a deal of this size. But it shouldn't have come as a surprise that a company, whose motto has always been to "think different," is actually thinking differently.
At the time of publication, the author was long AAPL and held no position in any of the stocks mentioned.
This article represents the opinion of a contributor and not necessarily that of TheStreet or its editorial staff.
>>Read More: Tim Cook Is a Genius if Apple Buys Beats
>>Read More: Beats Deal Will End Apple's Latest Bull Run
>>Read More: How an Apple, Beats Deal Could Hurt Both Brands