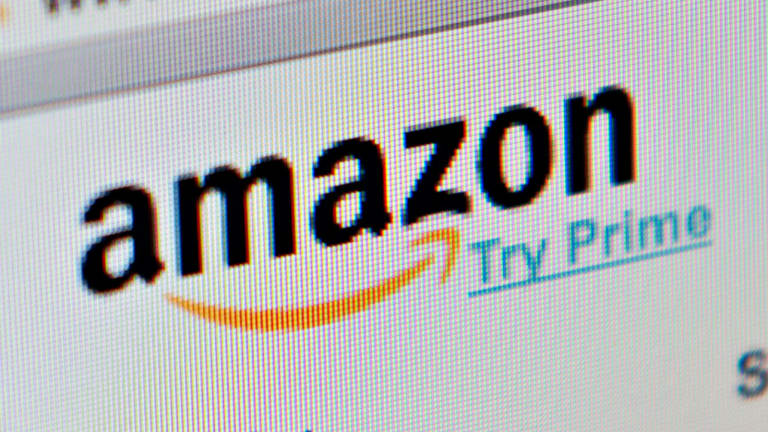 Publish date:
Why Amazon Thrived This Year and Why It Will Again in 2016
The online retailing giant has thumped the overall market this year and is likely to do so again in coming quarters.
The online retailing giant has thumped the overall market this year and is likely to do so again in coming quarters.
Amazon (AMZN) - Get Amazon.com, Inc. Report has been on fire so far in 2015, with most analysts rating it a "Strong Buy." What's powering Amazon's phenomenal growth? And more to the point, can the company maintain this momentum into next year?
Analysts are calling Amazon's sharp uptick this year a sign of long-term momentum. Year to date, the stock has gained 80.7%, compared to a loss of 3.4% for the DJIA. The company's success is built on bold initiatives that extend the brand into promising new niches.
Throughout 2015, Amazon has forged an expansion path unlike any of its competitors, with even greater audacity than search behemoth
Google
. In fact, not only has it addressed emerging tech-trends and market/consumer expectations, it has also taken the fight home to some of the biggest players in the game.
Consider the following initiatives:
Amazon Handmade: a new platform, launched to take on Etsy, a peer-to-peer (P2P) e-commerce website focused on handmade or vintage items and supplies. Amazon Handmade allows small merchants and individuals to offer their products in the handcrafted goods sector.
Amazon QuickSight: a Big Data and Analytics visualization tool, positioned to break the market domination of visualization giants Tableau and Qlik.
Amazon Web Service Internet of Things (AWS IoT): an innovative cloud services blueprint, which combined with Fire TV, Amazon Dash, and Amazon Echo, heralds a bold new world for Amazon.
Amazon Web Services (AWS): already considered to be the greatest "disruptive" threat to traditional information-technology hardware and probably Amazon's secret weapon for large-scale success. What's more, it's growing at a blistering rate, with a 81% revenue boost year over year, over 1 million active customers, and a valuation of $7.3 billion.
With all this happening, there's little doubt why Amazon owned the year and why it could very well propel its re-energized portfolio to even higher levels next year and beyond.
Already a beloved and trusted brand name, Amazon is marching ahead on the sheer muscle of its massive consumer base -- nearly half of all U.S. online buyers go straight to its site, as per a BloomReach survey.
To be sure, Amazon's trailing 12-month earnings before interest, taxes, depreciation and amortization (TTM EBITDA) is a modest $5.7 billion, as compared to $35.3 billion for Walmart Stores. However, Amazon's latest quarterly revenue year-over-year growth of 19.9% against Walmart's 0.1% is again a clear indicator of why Jeff Bezos' brainchild is in the vanguard of retailing.
In today's uncertain and volatile market, are you trying to find the next tech star? Click here for a little-known innovator that's poised to soar.
Brenton Flynn is an independent contributor. At the time of publication, the author held no positions in the stocks mentioned.