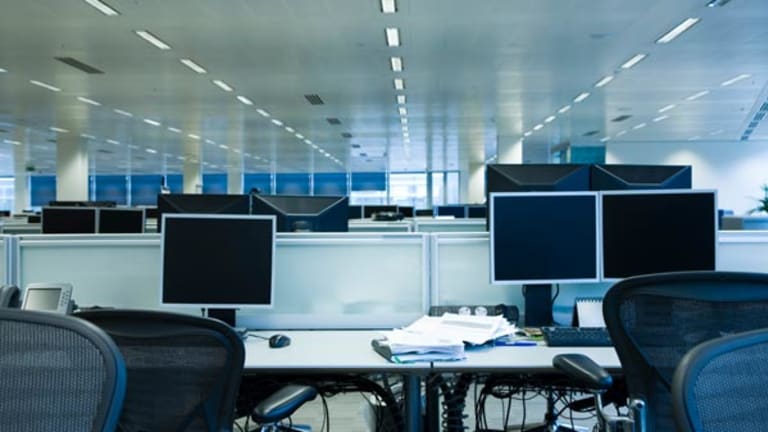 Why a Massive Apple, Intel Partnership Makes Sense
There are more questions than answers, but Intel and Apple could scratch one another's innovative itches in the living room and beyond.
NEW YORK (TheStreet) -- At this stage of development and at launch, I have to think Intel (INTC) - Get Free Report Media VP/GM Erik Huggers doesn't want Apple (AAPL) - Get Free Report meddling in his company's living room plans. However, if Intel's cable set-top box hits the ground running (get ready for a cheesy financial media space filler), the two tech titans could be a match made in heaven.
Cringe.
Anyway, here's how it could go down.
It's all but certain that Intel will launch its product in time for the holidays.
that Apple will enter the living room -- quite possibly with an Ultra HDTV -- right around the same time.
Also see: Apple Just Released Another 'Cheap iPhone' >>
I have argued for months that Apple, contrary to consensus, wants (or, at least,
should
want) no part of high-profile content deals. It should stick to what it does best:
making existing consumer hardware better -- more intuitive, beautiful and useful
. Let Intel deal with the content end of things, which suits Huggers, a
BBC
veteran, better than Tim Cook.
If it didn't whiff on mobile, there's a chance Intel would power every single Apple device that requires a chip. It should be inside an Apple TV. It should drive every MacBook, iPad and iPhone. It needs to get there because, as a chip company, it can't let Apple walk away and it absolutely cannot hitch its wagon to the PC. That's a losing proposition as the failing Ultrabook experiment proves.
So stop investing money in losers and partner with Apple to innovate. Fund great startups that can turn into partners and acquisitions. And collaborate to take over the living room, primarily from a user experience perspective.
Also see: Apple Rumored to Launch Ultra HD >>
Tim Cook says he feels like he has stepped back in time when he walks into his living room -- you know, like some backwards-ass era where gay marriage isn't even legal (
oh ... wait!
). In this regard,
Huggers speaks the same language as Cook
. In fact, while
Netflix
(NFLX) - Get Free Report
CEO Reed Hastings talks a big game about smart television and innovation in the living room, Huggers absolutely appears prepared to deliver the material goods.
He has the cash . . . the backing of a giant blue chip institution. And Apple is a peer, at least if Intel -- throughout the organization -- can get its act completely back together. It's cheesy, but Intel and Apple do make a perfect match in the living room. Whether they know it or not, their interests are (or, at least, should be) aligned.
We know one has a set-top box that will presumably provide solutions to issues such as discovery and personalization and the other is working on something, quite possibly a television set. TVs and set-top boxes go together.
Also see: Kamikaze: Apple to $1,600 >>
Of course, questions exist: Will Intel be involved, at all -- even with a processor -- in an Apple TV, assuming one comes to market? Will overlap exist? In other words, will an Apple smart television do some of the same things an Intel set-top box does? And, a bigger question for Intel, what if the consumer already has a "box" through a traditional provider such as
DirecTV
(DTV)
or
Time Warner Cable
(TWC)
? How do you expect them to ditch that setup in favor of an Intel offering? Or will the Intel device look more like a
Roku
player or the present iteration of Apple TV?
All interesting questions. And I will pose them to Intel's Huggers. I have secured a video conversation with him. Just firming up the date now, but expect it to go down at
TheStreet's
Wall Street headquarters some time in April or May.
There are more questions than answers, but Intel and Apple could scratch one another's innovative itches in the living room and beyond.
--
Written by Rocco Pendola in Santa Monica, Calif.
Rocco Pendola is
TheStreet's
Director of Social Media. Pendola's daily contributions to
TheStreet
frequently appear on
CNBC
and at various top online properties, such as
Forbes
.