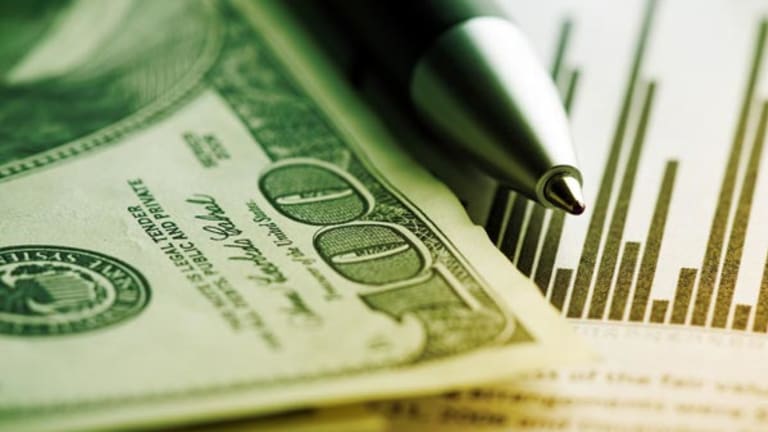 Who Will Win, Ford or Toyota?
Toyota, after years as the world's #1 automaker, saw Ford gain on it last week. But recent studies show Toyota might again be gaining traction. Take our poll, and see what TheStreet has to say about who's the lead car in this race.
(Ford-Toyota articles updated with additional analysts' insight.)
NEW YORK (
) -- There's little doubt that
Toyota (TM) - Get Free Report
has recently found its reputation as the world's #1 automaker tarnished.
But perhaps not permanently so. Indeed, industry observers at Edmunds.com say Toyota's purchase intent has risen dramatically since the company announced a fix for its recall. (Purchase intent measures actual buyer interest reflected by pricing research, vehicle configuration and other focused steps, according to Edmunds, and strongly correlates to sales.)
"Toyota purchase intent fell from 13.9% of Edmunds.com car shoppers to 9.7% during the height of the recall frenzy," David Tompkins, an Edmunds analyst, says in a report released on Feb. 2. "Toyota purchase intent is back to 11.8% and seems to be climbing steadily."
On Feb. 12, Edmunds.com says that purchasing intent the day before was at 12.2%.
Another Edmunds analyst, Ray Zhou, says that the Toyota recall stopped sales for about 55% of the company's models, causing its monthly sales to drop below 100,000 for the first time since January 1999.
"However, we expect that Toyota will make a full recovery fairly quickly," Zhou adds. He notes that Toyota dealers may enjoy higher profit margins, as they will have less inventory to offer because of the production stoppage, while the company will likely boost demand through brand-building goodwill incentives.
Meanwhile, both analysts say that
Honda
(HMC) - Get Free Report
gained the most purchase intent at Toyota's expense, increasing by 1.1 percentage points;
Ford
(F) - Get Free Report
purchase intent rose .8 percentage points;
Hyundai
and
Mazda
purchase intent each rose .7 percentage points; Nissan purchase intent rose .4 percentage points;
Volkswagen
(VLKAY)
purchase intent rose .3 percentage points; and Chevrolet and
Subaru
purchase intent each rose .2 percentage points.
Seperately, CNW Research on Feb. 12 released results of a recent national survey that shows that among self-proclaimed intended buyers of Toyotas, 7% now say they will not buy a Toyota product; this is down from 18% immediately after the massive recall was announced. CNW Research says this means that faith in the brand is still relatively strong -- the vast majority will not abandon Toyotas because of the recalls.
CNW Research adds that Ford, Honda and Hyundai have become stronger on Toyota-product shopping lists, but didn't displace the Toyota product from its #1 slot -- and that this means in the short term, Toyota will have to work harder to retain these customers and thwart any inroads by competitors.
Also, used Toyota sales were down more than 39% the first three days after the recall was announced, but that was due mostly to private party and independent used outlets not having access to the repair parts; in the past three days, sales of used Toyotas were off only 11%, and that percentage appears to be trending downward, CNW Research says.
Edmunds analysts also say they have noticed that Prius consideration and purchase intent each rose by roughly 10% among car shoppers conducting research on Edmunds.com, as news of Prius' braking problems began grabbing headlines a few days ago. This was in a report released on Feb. 5. It is reported that Toyota will recall globally about 437,000 hybrid cars, including its popular Prius.
"When a car or automaker receives bad press, people sense an opportunity to pick up a bargain," Edmunds chief Jeremy Anwyl points out. "We saw the same reaction from consumers when
Chrysler
and
General Motors
declared bankruptcy last year."
In other words, Toyota's situation might not seem as dire as many have imagined. As for Ford, it doesn't help that earlier this month it announced its own braking problems, and has reportedly offered to fix more than 17,000 Ford Fusion Hybrid and Mercury Milan Hybrid models. This comes shortly after Ford and GM both announced January sales that beat Toyota's and
So now we put the question to you: Readers of
TheStreet
, do you think that these latest stats on Toyota are any indication that Ford will remain a step behind Toyota? Are Ford's hopes of regaining Toyota's throne soon to fade? Take the poll below to learn the consensus of
TheStreet
.
-- Reported by Andrea Tse in New York
RELATED STORIES:
>>Ford Slams Toyota With Ads
>>Ford Roars Past Toyota: Poll
>>Sirius XM Won't Get Totaled by Toyota
>> Can Ford Reclaim Toyota's Throne?
>>Toyota Chief: No Decision on Prius Brakes
>>Toyota
>>See our new stock quote page.
Follow TheStreet.com on
and become a fan on
Copyright 2009 TheStreet.com Inc. All rights reserved. This material may not be published, broadcast, rewritten, or redistributed.