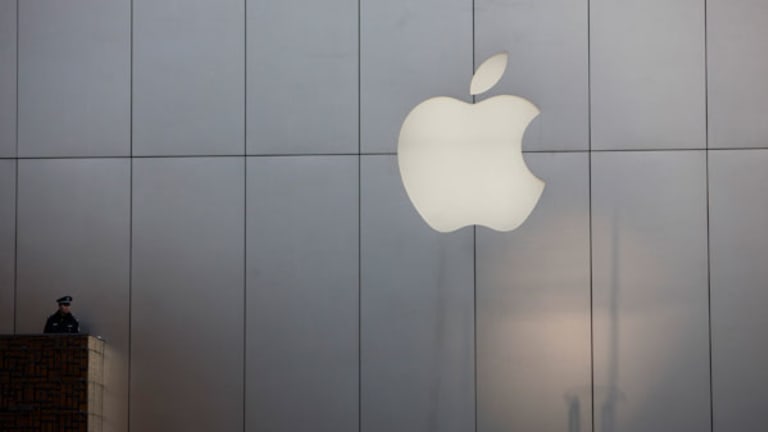 Who Will Replace Tim Cook at Apple?
Rocco Pendola blames Steve Jobs, not Tim Cook, for Apple's stagnation.
NEW YORK (TheStreet) -- The last decision Steve Jobs made at Apple (AAPL) will likely go down as his worst.
This past Wednesday, I introduced the idea of firing Tim Cook and
explained how his failure at Apple resembles Ron Johnson's at J.C. Penney (JCP)
:
Apple and J.C. Penney hired men who performed admirably under Steve Jobs. Both boards of directors went all-in, convinced that Cook and Johnson delivered true unfiltered results. At this point, however, it's all but an objective statement of fact -- these cats enjoyed the rare thrill of riding shotgun with Steve Jobs.
That article lists some of Cook's B-player missteps.
It happened faster than even I thought it would, but other columnists have
, making it their own.
But there's no reason to look back. What's done is done. Irrespective of the results Apple reports Tuesday, Cook absolutely must go. He was never the right guy for the job. Apple needs a visionary at the helm, not an MBA.
Also see: Apple Confronts the Near-Mother of All Earnings >>
Apple should ignore the inane idea that it should buy
Twitter
--
. However, the board should not completely ignore Twitter. In fact, it should look to the company's founder -- Jack Dorsey -- or its CEO -- Dick Costolo -- to replace Cook.
Tim Cook can -- or so we're told -- manage a mean supply chain. And Ron Johnson apparently did an excellent job implementing Steve Jobs' retail vision at Apple. A couple of good soldiers, taking orders and implementing the vision of a legend and a genius. But that doesn't change a fact that Jobs, or so it seems, overlooked -- they're B-players.
Also see: Verizon iPhone Sales Rise 25% Though Apple Concerns Remain >>
There must be a backstory because it's difficult to believe that Jobs, a guy who warned about and feared bozo explosions, set one off at Apple. He hired a B-player and, granted, put him in his proper place for more than a decade, but then anointed the man for a position he has no business being in.
Compare the pedigrees of the supply chain MBA Cook with those of Dorsey and Costolo.
Dorsey founded Twitter. He founded and leads
Square
, the innovative mobile payments company that recently signed
with
Starbucks
(SBUX)
. He makes those spiffy lists of the top entrepreneurs and visionaries. He gets innovator of the year awards. He rides in the class of people like Steve Jobs; he doesn't answer to them.
Costolo co-founded and sold
Feedburner
to
Google
(GOOG)
. He enjoyed a nice run at Google before becoming COO and eventually CEO at Twitter. A comedian. A personality. An entrepreneur. The guy who has been at the helm as Twitter hits hyperspeed and combines with Google,
Facebook
(FB)
and
Pandora
(P)
to dominate the mobile advertising revolution.
And, don't forget, of all the companies now chasing mobile dollars, Costolo had Twitter well situated for the future we now live in. Other than Pandora, which is naturally suited to mobile, no company set the table better than Twitter. While Facebook was missing mobile, Twitter was busy making money on it.
It's almost a no-brainer. As you think about it, hiring Cook really will go down as the biggest mistake of Jobs's professional life at Apple.
Imagine if he had called Dorsey or Costolo to his home prior to his death, offering one of these men the CEO gig. That's Apple style. That's how you kick off the next chapter. The more I think about it, the more dumbfounded I am by the last couple of years at Apple.
I don't blame Tim Cook for Apple's stagnation, I blame Steve Jobs.
--
Written by Rocco Pendola in Santa Monica, Calif.
Rocco Pendola is
TheStreet's
Director of Social Media. Pendola's daily contributions to
TheStreet
frequently appear on
CNBC
and at various top online properties, such as
Forbes
.