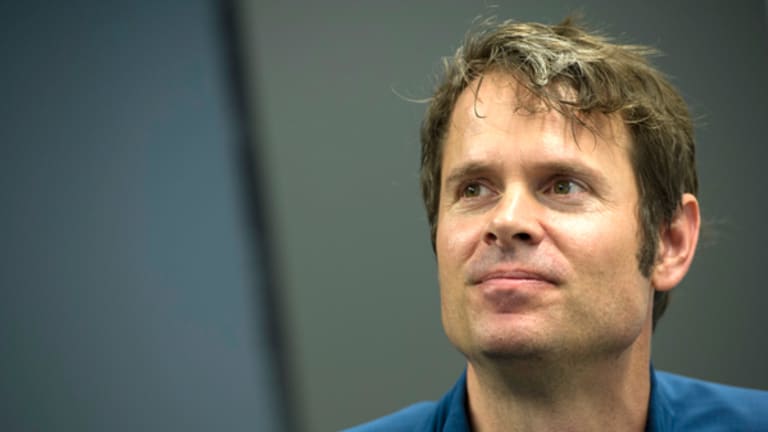 Who Will Pandora Acquire?
Pandora needs to buy a company that complements, not supplements what it already does.
NEW YORK (TheStreet) -- Pandora (P) says it might use some of the cash it raises in its just-announced secondary offering to make acquisitions. As The Deal noted in Wednesday's Apple (AAPL) Plays Disrupter Again with iTunes Radio, Richard Tullo of Albert Fried thinks Pandora might take out Songza or Raditaz.
I disagree.
While I can't claim much knowledge of Raditaz, I'm of the understanding that Songza will head in more of an e-commerce direction. That's something Pandora likely isn't comfortable with. Keep an eye on
Amazon.com
(AMZN)
as Songza is more up their alley.
Plus, why would Pandora want to acquire smaller players that try to do what it does, only with much less success? Seems like more trouble than its worth. The only competitor it should consider M&A with is a sizable one, particularly
Spotify
and, maybe at some stage,
Rdio
or
Slacker
.
As I have expressed several times recently
, Pandora should make a play for
Ticketfly
. A deal that complements rather than effectively supplements Pandora's strengths. This would give Pandora the ability to couple its user and listening data with the Ticketfly platform that collects information on concert-ticket buying behavior and such.
This puts Pandora in prime pouncing position
to be the local music force it says it wants to be
and absolutely needs to be. Plus, it adds another much-needed stream of revenue to its top line. Read about Ticketfly in the above-linked article. The company's the real deal. I can't think of a better move Pandora could make with its secondary cash.
Coincidentally, at the end of September, I venture to San Francisco to meet Ticketfly's founders in the morning and Pandora executives in the afternoon. I'll report back on anything meaningful that comes from these discussions.
--
Written by Rocco Pendola in Santa Monica, Calif.
Rocco Pendola is a columnist and
TheStreet's
Director of Social Media. Pendola makes frequent appearances on national television networks such as
CNN
and
CNBC
as well as
TheStreet TV
. Whenever possible, Pendola uses hockey, Springsteen or Southern California references in his work. He lives in Santa Monica.