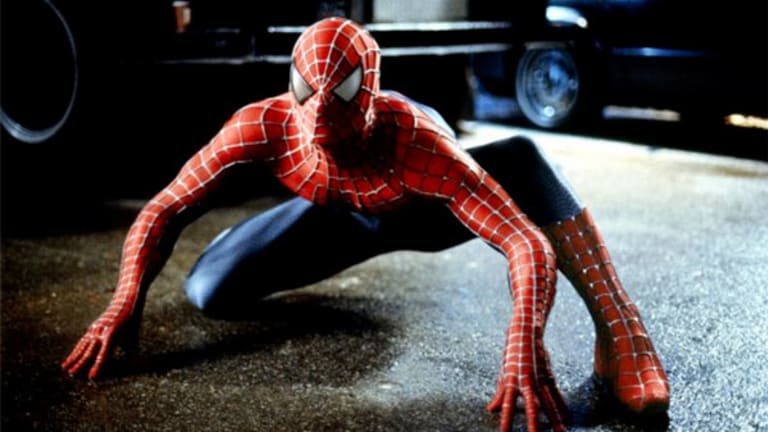 This Is How Much Money Each Actor That Has Played Spider-Man Has Raked In
Which Spider-Man can hold his head the highest?
This past weekend, "Spider-Man: Homecoming" opened to $117 million, above the $114.8 million debut of the first "Spider-Man" back in 2002. Although the latest installment falls behind when adjusting for inflation, the $100 million-plus debut of "Homecoming" still represents a big win for Sony Corp.undefined , especially because it represents the second time the series had been rebooted in the past five years. Tobey Maguire wore the red spandex from 2002-2007, and British actors Andrew Garfield and Tom Holland have tackled the role since. TheStreet takes a look at all three actors that have portrayed your friendly neighborhood Spider-Man to varying degrees of success for Sony.
1. Tobey Maguire -- "Spider-Man" (2002), "Spider-Man 2" (2004), "Spider-Man 3" (2007)
Tobey Maguire was the first actor to play Peter Parker, and in many fan's minds he will forever be the embodiment of Spider-Man. Although Maguire was 26 when the first Spider-Man was released in theaters in 2002, audiences turned out en masse to see him play high school student Peter Parker. The first "Spider-Man" film opened to $114.8 million domestically ($174.7 million adjusting for inflation), which was an opening weekend record at the time. "Spider-Man" ultimately grossed $403.7 million domestically ($614.2 million adjusted for inflation) and $821.7 million worldwide, making Maguire's reported $4 million salary for the film look like chump change.
Maguire received a larger pay day for "Spider-Man 2" (reportedly $17.5 million and 5% of the back end), and the superhero sequel excelled at the box office with a $373.6 million domestic gross ($531.8 million adjusted for inflation) and a $783.8 million global gross in 2004. The actor sweetened the back-end deal for less money upfront for "Spider-Man 3," making $15 million plus a 7.5% back-end deal. The third film ended up setting a new opening weekend record with an $151.1 million domestic debut ($194.2 million adjusted for inflation) and grossed a franchise-record $890.9 million worldwide.
Unfortunately, "Spider-Man 3" was criticized for being too long and overstuffed with villains, and plans for a fourth film fell apart after director Sam Raimi and Sony reportedly had creative differences. The studio instead decided to go the reboot route, and Maguire turned his attention to more dramatic projects such as 2009's "Brothers" and 2013's "The Great Gatsby." The Tobey Maguire "Spider-Man" films cumulatively grossed nearly $2.5 billion at the global box office.