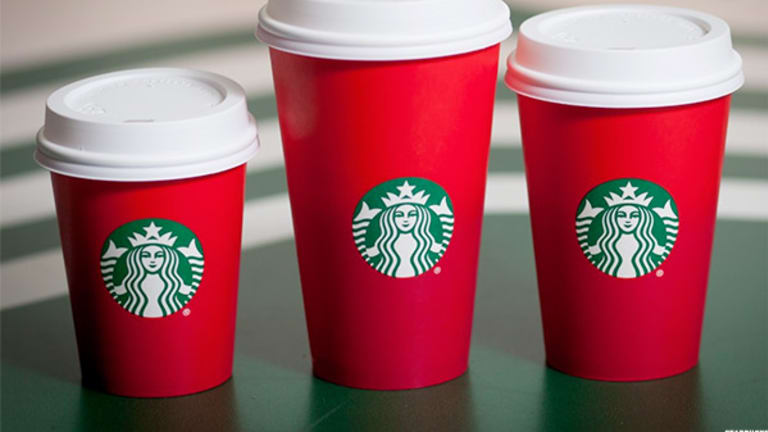 Which Retailers Are Doing Best This Holiday Season? A Quick Walk Around the Mall
Some retailers are ramping up discounts this holiday season while some are holding the line on prices. Which will win in this all-important time of year?
Around this time each year, I like to get a boots-on-the-ground view as to what is happening at stores and malls in the greater Washington, D.C. area, which is blessed with some of the highest-end malls in the country as well as regular ones. Each year, the insights, which range from which retailers are discounting heavily to which retailer bags are most prevalent in and around the mall, give me a pretty good bead on the retail situation. The bottom line from this most recent trip is that companies are looking to move seasonal items with compelling deals, but based on the bag sizes I saw as well as what people were queuing up with in checkout lines, they were not buying those items.
Over the last few months monthly Retail Sales reports have been lackluster, to say the least, and thanks to the unseasonably warm weather (I don't remember ever grilling outside in shorts during December in my life!) a number of retailers, like Macy's (M) - Get Report , Nordstrom (JWN) - Get Report , Gap (GPS) - Get Report and others have seen their shares come under pressure amid concerns of what the hit to margins and earnings will be as they look to clear out seasonal items, such as winter coats, sweaters, gloves and the like as the holiday shopping season comes to an end in a few weeks.
data by
data by
data by
The American Eagle Outfitters (AEO) - Get Report store saw piles and piles of sweaters (Prescott, Heritage and others) and coats with the retailer offering a buy one, get one 50% off for its "holiday collection." The traffic I saw was decent in the store, but I did not see many American Eagle bags milling around the mall.
data by
The Gap had big sales going on -- "50% off select fleece items & sweatshirts + 40% off all other purchases", but the ones at its name brand stores paled in comparison to the the "entire store up to 60% off" at Old Navy. Inside Old Navy there were many signs with "entire store on sale" written on them, and winter coats were marked up to 50% off. Aeropostale was looking to move product with "All tops under $15" and "All Bottoms Under $19."
Jewelry stores Zales and Piercing Pagoda, both of which are owned by Signet Jewelers (SIG) - Get Report , were offering big deals with up to 30% off at Zales and up to 75% off items at Piercing Pagoda. Lest you think it was only those two jewelers that were offer deep discounts, Kay Jewelers (owned by privately held Sterling Jewelers) was offering up to 60% off select items. Despite those aggressive efforts, all three locations saw little interest during each of my window-shopping efforts.
data by
Which store has a constant flow of people? Starbucks (SBUX) - Get Report as its red cups were everywhere.
data by
Just like the last few years, gift cards were once again a big item this year with shoppers scooping up ones from Apple (AAPL) - Get Report , Amazon (AMZN) - Get Report , and Starbucks.
data by
data by
Where didn't I see promotional efforts? Foot Locker (FL) - Get Report , which we own in the Trifecta model portfolio, as well as Finish Line (FINL)  offered no discounts or deals on their branded athletic footwear -- read that as Nike (NKE) - Get Report and Under Armour (UA) - Get Report , which we own in the Growth Seeker portfolio. In particular teens were flocking to these stores with solid attention for the newer models from both Nike and Under Armour. Even Dick's Sporting Goods (DKS) - Get Report held the line on footwear, but I did see select discounts on Nike and Under Armour apparel (sweatshirts) and more aggressive pricing on winter apparel.
data by
data by
data by
data by
data by
More aggressive efforts to move winter apparel were evident at JC Penney (JCP) - Get Report , which marked down puffer Jackets to $19.99 from the listed regular price of $68 and offered up microfleece pajamas for $23.99, 55% off the regular price of $54. The retailer also had placards littered around the location touting "Spend $25 & Get $10 Off" select apparel, shoes, accessories, fine jewelry and home.
data by
On the one hand, this year's first mall walk painted a retail picture that is pulling out the stops to get consumer in and open their wallets. We already know based on reports from IBM, Comscore and others that online shopping continues to take share, but my mall walk reinforced margin concerns for retailers that will soon look to move winter season items even more aggressively to make room for spring seasonals. On the other hand, it served as a strong reminder of the power with branded products as well as the continued shift toward athleisure and health and wellness that is benefiting Nike and Under Armour as well as Fitbit.
Chris Versace is the portfolio manager for Growth Seeker and fundamental analyst for Trifecta Stocks. Growth Seeker is long UA and Trifecta is long FL.