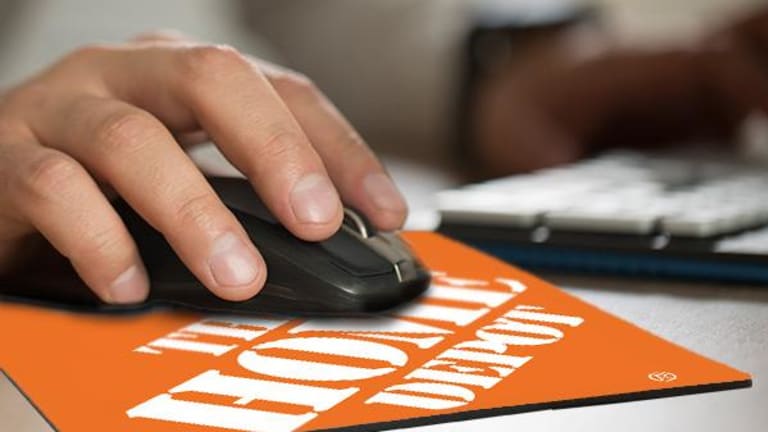 Where the Dotcom Darlings Go; Home Depot's Nightmare Comes True -- ICYMI Thursday
Here's what you need to know now.
"FANG" was cute. It makes sense. It's an actual word, it's catchy, and it encapsulated the voracity with which Facebook Inc. (FB), Amazon.com Inc. (AMZN) - Get Amazon.com, Inc. Report Netflix Inc. (NFLX) - Get Netflix, Inc. Report  and Alphabet Inc./Google (GOOGL) - Get Alphabet Inc. Class A Report  were and are disrupting their respective markets.
Today a new acronym came into focus, courtesy of Goldman Sachs & Co. (GS) - Get Goldman Sachs Group, Inc. Report , which coined the terms "FAAMG," giving Netflix the boot from the original acronym and adding in Apple Inc. (AAPL) - Get Apple Inc. Report  and Microsoft Corp. (MSFT) - Get Microsoft Corporation Report . FAAMG, folks, FAAMG. Just rolls right off the tongue, no?
Truthfully, I don't hate lumping in Microsoft -- a company that just delivered in a big way for shareholders with its burgeoning cloud business and continues to innovate -- it's just the sloppiness with which these acronyms are forming. But maybe that's just me.
While investors remain focused on the FANGs, FAANGs and now FAAMG stocks, President Donald Trump was celebrating his official six month anniversary in the White House. In an interview with the New York Times, the president outlined his thoughts on the stock market's run-up since the election. It's not the first time Trump has mentioned Wall Street and the successes of the financial market since his election.
But will the president be able to deliver on his many agendas, the most financially significant of which for Wall Street appears to be tax reform? Read on to find out what the experts think.
While folks are admittedly emotional about politics and the happenings on Capitol Hill, Jim Cramer points out that investors are becoming increasingly emotional about the markets. Case in point: Retail, where Amazon is making investors overreact on a daily basis. Amazon's most recent victim: Home Depot (HD) - Get Home Depot, Inc. Report  .
This is an excerpt from "In Case You Missed It," a daily newsletter brought to you by TheStreet. Sign up here.

Photo of the day: O.J. Simpson
Orenthal James Simpson, better known as "O.J." or "The Juice," was granted parole on Thursday, July 20, by the Nevada Board of Parole Commissioners, paving the way for the NFL Hall of Fame running back to leave prison after a 9-year stint. It has been quite a fall from grace for the 70-year-old Simpson. Before his much-publicized trial over the murder of his wife Nicole Brown Simpson and actor Ron Goldman, The Juice was an American icon. He had broadcasting gigs with CBS and ABC, acting roles on movies including 1988 cult classic "The Naked Gun." Simpson was an advertising spokesman for companies including Chevrolet, Schick, Dingo boots, Foster Grant, RC Cola and perhaps the famous endorsement that of Hertz Rent-a-Car a relationship that lasted more than 10 years.
Read more from "In Case You Missed It." Sign up here.