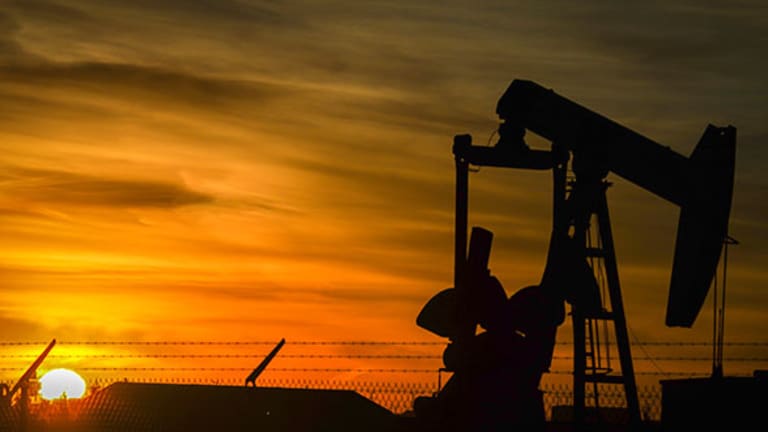 Where Should You Invest if OPEC Pushes Oil Price Down to $20?
Dan Dicker, TheStreet's energy contributor, views the outcome of the OPEC meeting and the continuing price reaction in the market. Where should you invest? The list is very short.
The oil market continues to go down, making people wonder whether there will ever be a time to buy oil stocks again. 
There will, but the time isn't now.
The outcome of the OPEC meeting seems to be having an equally strong effect as it had last year, although the results of that meeting came as a surprise to no one. No output ceilings at all were agreed upon.
Not only was this expected, but in keeping with OPEC policy for the last year no one has had a quota that they've adhered to since last year, pumping one and a half million more barrels a day more than the 30 million-barrel "official" policy has outlined.
But oil prices are continuing to head lower as if all of this was news.
What seems to be more important is oil companies and those holding oil stocks are getting more convinced prices will be held down by OPEC and Saudi Arabia by even longer than in their worst nightmares.
They're now convinced OPEC is not just looking to maim the production capabilities of non-OPEC players in Canada, Brazil, Mexico and here in the U.S.,  they're looking to kill them dead.
So how low will prices go?
I can't find a rationale for selling oil here from commercial producers, but continued hedging from speculators might come in to offset further drops in the prices of oil stocks.
But for oil companies it doesn't really matter if oil prices go lower. It only matters that they don't go higher. Here, under $40 is a bankruptcy price for virtually every U.S. and Canadian independent. Prices need not reach the famous $20 target Goldman Sachs has outlined to destroy a lot of very high-profile US oil companies. They need only stay down here for another 8 months to a year.
That's precisely what OPEC and specifically Saudi Arabia is trying to make happen.
Only the most well funded and responsible oil companies deserve investment here, and only with a very long time horizon in mind. Majors including Exxon Mobil (XOM) - Get Exxon Mobil Corporation Report , Chevron (CVX) - Get Chevron Corporation Report and Total (TOT) - Get Total SA Sponsored ADR Class B Report come to mind. In U.S. independents -- EOG Resources (EOG) - Get EOG Resources, Inc. (EOG) Report and Hess (HES) - Get Hess Corporation (HES) Report -- are on my list, and very few others.
This price war will continue to go on for a while.
This article is commentary by an independent contributor. At the time of publication, the author held a position in EOG.