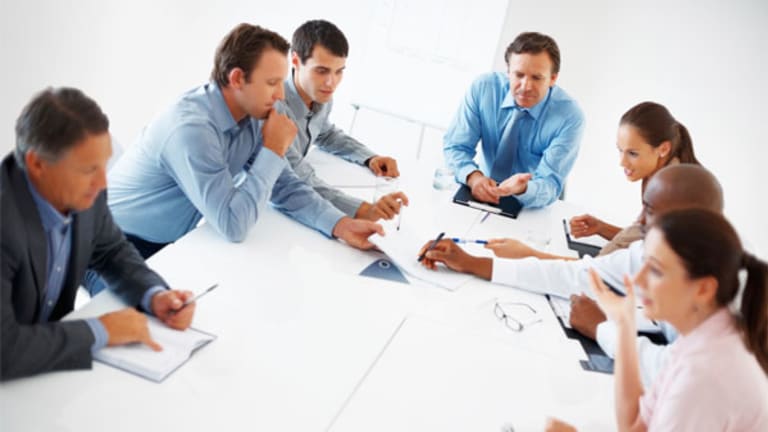 Where Dollar, Gold, Oil, Stocks Are Headed This Week: Opinion
The dollar is drifting back up, while stocks and commodities could find a short-term bottom and move higher.
The following commentary comes from an independent investor or market observer as part of TheStreet's guest contributor program, which is separate from the company's news coverage.
NEW YORK (
) -- On Monday morning, we are seeing the U.S. Dollar index move higher, retesting a short-term breakdown resistance level.
What this means is that the dollar fell below support and is drifting back up to test the breakdown level.
As we all know, once a support level is broken, it then becomes resistance. So if that holds true with the current move in the dollar we should see stocks and commodities find a short-term bottom and continue higher Monday or Tuesday.
Gold has been pulling back the past couple of trading sessions on light volume. It has done the opposite of what the dollar has done. Gold broke through a key resistance level and is slowly drifting back down to test the breakout level to see whether it is support. If so, then gold should continue higher in the coming days.
Both silver and gold miner stocks are lagging the price of gold. They have yet to break through their key resistance levels. That being said, this could happen any day now as they have both been flirting with that level for a couple of trading sessions now.
Crude oil continues to hold up strong and is headed straight for its key resistance levels without any real pullback. Chasing price action like this is not something to do often, because risk/reward is not in your favor. I am staying on the sidelines with oil until I see a setup that has more potential and less risk.
The equities market remains in a strong uptrend at this time. I do feel a one- to three-weeks pause/pullback could take place at any time, but in the grand scheme of things we could be only half way through this runaway stock market rally.
The equities market is going to gap down Monday morning, which is typical in a bull market. Remember, in an uptrend the stock market tends to gap lower at the open and close higher into the close. And it's the opposite in a downtrend, when stocks gap higher and sell off through the trading session.
Also, watch
my detailed video analysis here
for this week.
This commentary comes from an independent investor or market observer as part of TheStreet guest contributor program. The views expressed are those of the author and do not necessarily represent the views of TheStreet or its management.
Chris Vermeulen is founder of the popular trading sites www.thegoldandoilguy.com and www.ActiveTradingPartners.com. There he shares his highly successful, low-risk trading method. Since 2001, Chris has been a leader in teaching others to skillfully trade in gold, silver, oil and stocks in both bull and bear markets.