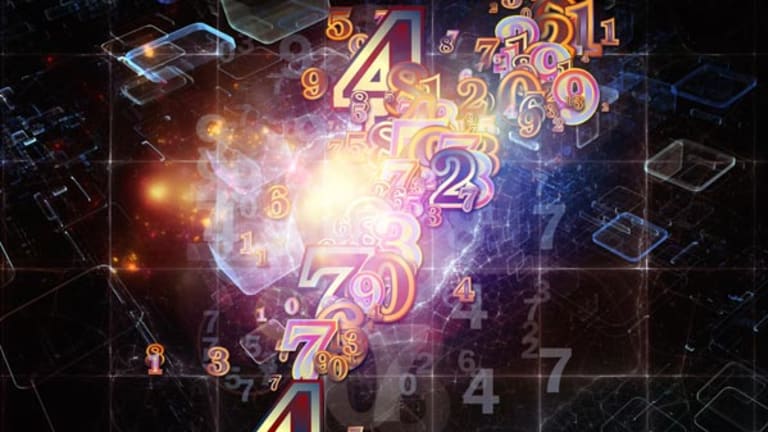 Where Does Solar Go From Here?
Recent political events and economic headwinds have led to a selloff in solar shares, but are rumors of the coming death of solar greatly exaggerated, or just grave?
NEW YORK (
) -- The solar sector is known for its volatility, but it is suffering through one of its most troubling short-term periods. Both Germany and Italy are expected to make cuts in their lucrative solar feed-in tariff incentives, and solar shares have suffered big double-digit percentage share price declines in the wake of the political maneuvers.
Still, many countries are growing their support for solar and first implementing feed-in tariffs. What's more, solar bulls view the current shakeout in Europe as a net gain for the Chinese solar players: their low-cost advantage will lead to more rapid market share gains of the type these solar players have already made over the last year.
Skeptics say that the arguments about a net market share gain for the Chinese solar companies are a game of strategic misdirection, and the growing pains for solar are to be larger than this outlook suggests, and potentially represent a threat to the solar industry's very survival.
All which begs the provocative question: Is photovoltaic solar bound to be the next ethanol?
It may seem ridiculous to even ask this question, given the growth of companies like
First Solar
(FSLR) - Get First Solar, Inc. Report
,
SunPower
( SPWRA),
Trina Solar
(TSL)
,
Suntech Power
(STP)
and
Yingli Green Energy
(YGE)
, among others.
However, one thing both ethanol and solar have in common is a good deal of interest from speculative investors, albeit in different guises. The recent pushback against solar by the European nations that have supported its growth with generous feed-in tariffs -- Germany, France and Italy -- are the same nations that have, at least in part, fostered speculative bubbles in solar by way of their policy incentives.
And we have witnessed
some big hits to solar shares in recent weeks, some of the biggest at the above-mentioned firms, as well as hits absorbed by
JA Solar
(JASO)
,
Solarfun Power
( SOLF), and
Canadian Solar
(CSIQ) - Get Canadian Solar Inc. Report
.
France announced a reduction of 24% in its solar feed-in tariffs, after having seen applications for solar installations rise from the level of 5,000 a month during the past summer to 3,000 a day during November and December.
Germany, the largest market of all for solar, is considering the biggest changes of all -- with 15% to 25% reductions in its feed-in tariffs proposed for later this year and, worse yet, a reduction of 15% in rooftop installations slated for April, well ahead of expectations.
The expectation that Germany would wait until at least July to implement this tariff reduction circles back to the speculative feedback loop that the feed-in tariffs have helped to foster.
German solar projects have been front-loaded in the first half of 2010, with the expectation that all the projects would get in under the existing, more lucrative feed-in tariff regime. Now solar companies are scrambling to make the best of a bad situation.
Italy's planned feed-in tariff reductions are more or less in line with industry expectations, but
Italy has proposed a change even more problematic for solar, a hard-cap of 8 gigawatts of installation by 2020, which puts a significant dent in the projected growth trajectory of Italy as a solar growth bulwark.
Of course, in the end it's dangerous to stake an industry's fate to political events. Still, the solar industry, at least in part, did stake its fate to political events by growing up fast on the feed-in tariffs, while arguably not preparing fast enough for the day when those tariffs would begin to wane.
The solar industry may emerge from this period of economic and political unrest a strong, more stable industry. Photovoltaic solar players may innovate to a level that allows them to reach grid parity sooner than expected and concerns about feed-in tariff reductions will seem quaint in retrospect.
After all, technology always has the potential to disrupt the most dire forecasts of the human mind.
Or, the solar industry may face growing pains on an order that threatens its role as part of the globe's long-term renewable energy portfolio.
So are the prospects for the long-term role of photovoltaic solar about to dim, or is solar poised to emerge from the current crisis as a stronger, more stable renewable energy player? Take our poll below, and see what
TheStreet
has to say.
-- Reported by Eric Rosenbaum in New York.
RELATED STORIES:
>>Brave New Solar, or Grave New Solar?
>>Solar Growth: By the Numbers
>>Solar Winners and Losers: JA Solar, Trina
>>See our new stock quote page.
Follow TheStreet.com on
and become a fan on
Copyright 2009 TheStreet.com Inc. All rights reserved. This material may not be published, broadcast, rewritten, or redistributed.