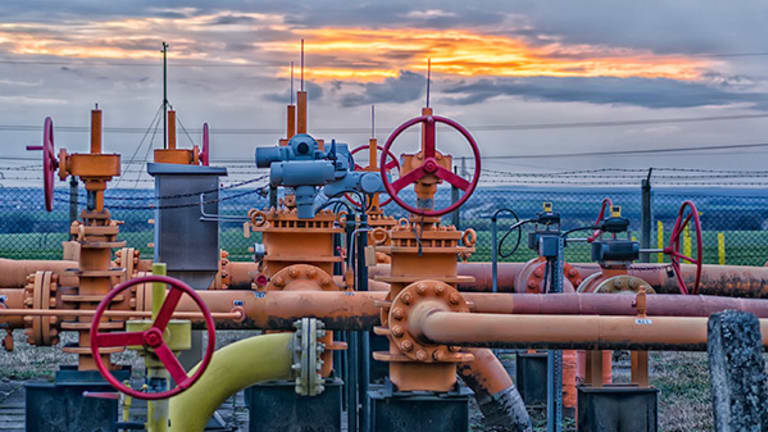 When Will Oil Prices Start to Rise? Target 2018
Supplies will shrink as demand increases and oil prices will likely rebound within four years, but probably not sooner.
2015 saw a steep decline in oil and gas prices and oil stocks took a huge hit. But in November 2015, the International Energy Agency forecasted that Brent Crude will rebound to an average of $80 per barrel by 2020. Given that oil is hovering around $30 a barrel right now, when oil prices will reach the bottom and when they will start rising again?
If you're banking on oil prices going up any time soon, you might be out of luck. 
In 2016, two countries have restarted exporting oil: Iran and the United States. Iran has 150 billion barrels of reserves and is planning to increase its production to 2.5 million barrels per day, up from 1 million right now by the end of the year. The Islamic country intends to export most of its output but, in order to access an already saturated market, it will have to offer lower prices than its competition. The main buyers of Iranian oil will be India and European counties due to their proximity to the Middle East.
The United States, since the oil export ban was lifted, will try to export part of its output, too. However, American companies will find it difficult to compete with foreign producers because Brent Crude is trading almost at the same price as the West Texas Intermediate, and OPEC Basket price is just $22, making U.S. oil more expensive than Middle Eastern oil. The initial buyers of American crude will be Latin American countries and Japan, due to their proximity to Texas and Alaska respectively, where important shale plays are located (Eagle Ford and Permian Basin in Texas, North Slope in Alaska).
Therefore, this year will be characterized by an oversupply of crude oil, which will likely drive prices down further. Such market conditions are not expected to improve until the end of 2017. By then, the Chinese economy should have recovered and the oil glut should have been absorbed by an increased global demand.
A potential game changer will be the Russian presidential elections in March 2018. Russia is the country whose stability is most affected by low oil prices. A leadership change in Russia, which is the world's third-largest oil producer, could induce the country to cut its oil output and push prices up.
Unlike the eighties, when the oil glut was caused by a contraction of demand, the 2016 oil glut is caused by an excess of supply. In fact, this year, global demand has only slightly decreased as a result of the Chinese and Brazilian economic slowdowns.
OPEC member economies, including Saudi Arabia, cannot sustain low oil prices in the long term. They are forced to shrink their budgets and utilize the financial reserves they accumulated in the years of high oil prices. In a couple of years, Saudi Arabia will need to cut production and induce prices to rise to avert an economic crisis that could destabilize its political leadership. In the meanwhile, Saudi Aramco will have already signed several long-term supply contracts with buyers to secure its market position for a few years.
Another important factor in energy economics is oil-well-depletion. The production rate of oil wells declines dramatically after the first year. After the first 12 months, well production decreases by 70% on average. If new wells are not drilled, global production will quickly decrease. Low oil prices have caused crude production to become unprofitable and have forced producers to cut on investment in new wells. Current oil production is not sufficient to replace well depletion in the United States. By 2018, the oil glut will likely be followed by an oil shortage that will affect several countries, especially the United States.
As a result, the oil glut will peak between 2016 and 2017 and oil prices will start to rise by 2018.
Francesco Stipo is an American author and expert in international affairs. He is a member of the Bretton Woods Committee and was formerly the president of the U.S. Association of the Club of Rome, a global think tank.