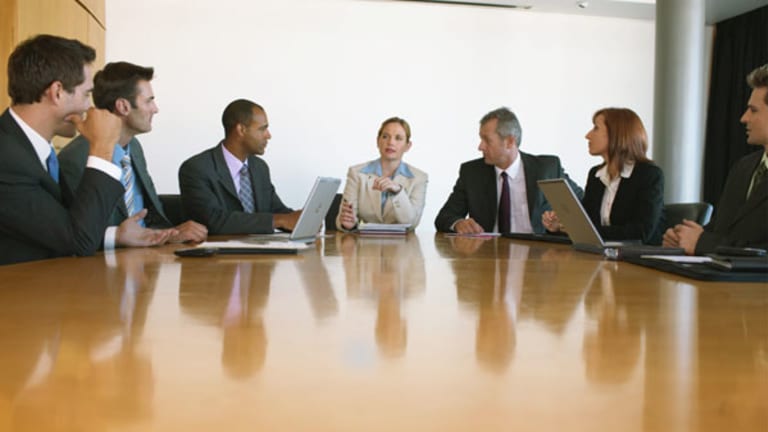 When Will Microsoft Finally Buy Nokia (And Bury RIM)?
The move has no brainer and the death of RIM written all over it.
NEW YORK (TheStreet) -- Last week on TheStreet, I put out notice: Buy Nokia, Prepare RIM's Grave :
... RIM has told investors, in no uncertain terms, that it has absolutely no plans to make any real change. The company intends to move forward with a pipeline that does not look a whole lot different from previous, failed efforts ...
While Nokia did not go to the extreme Domino's did, the company admitted failure even if it did not say as much when it dropped the Symbian platform. It also welcomed the type of move RIM was rumored to make for months.
In that article, I contrasted
Domino's Pizza's
(DPZ) - Get Domino's Pizza, Inc. Report
improbable, yet virtually flawless turnaround with
Research in Motion's
(RIMM)
lame non-attempt at a transformation. RIM talks change like Barack Obama. But, shockingly, there's much less hope in Waterloo than there is in Washington.
Meantime,
Nokia
(NOK) - Get Nokia Oyj Sponsored ADR Report
continues to do all of the (right) things RIM should have done last year. I discuss some of them in the above-cited article, but here I want to consider the sane and logical possibility that Microsoft buys Nokia.
Nokia made its smartest move when it submitted to Microsoft. For all intents and purposes, Microsoft can have its way with Nokia. The Fins were smart to give themselves, unconditionally, to the Americans from the Pacific Northwest. While I understand the two companies have an agreement in place that governs their partnership, everybody, including Nokia, knows who dominates this relationship.
Microsoft can do whatever it wants to do whenever it wants to do it, regardless of contractual obligation, and Nokia will have absolutely no say in the matter. That said, Microsoft needs Nokia. At the very least, Microsoft could use Nokia. And that's exactly what it's doing.
While
Apple
(AAPL) - Get Apple Inc. (AAPL) Report
permabulls are ready to hand countries outside of North America, particularly China, to iPhone, things might not go quite as planned. The Microsoft/Nokia combination could prove a
to Apple.
On a per capita basis, smartphones have only
penetrated
about 6% of the Chinese population. And, as a
from Baidu shows, Nokia, though its share is declining, still commands 22% of the mobile market in China, as of Q1 2012. That's good for the top spot ahead of number three Samsung (10.4%) and number four Apple (5.9%).
Considerable numbers of Chinese will buy smartphones over the next few years. If they do not go the counterfeit route ("shanzai" or counterfeit mobile phones finished second at 16.1% in the Baidu report), chances are they'll buy an Android device, an iPhone or a new Nokia smartphone.
Expect Microsoft and Nokia to do everything in its collective power to reverse declining market share. That means working with carriers to push the millions presently on Nokia dumbphones to make the switch to a Nokia Windows Phone. This effort should hit hyper-aggressive mode toward the second half of 2012 when Microsoft introduces Windows 8 and Nokia unveils new Windows 8 smartphones and maybe even a tablet.
That's one reason why it makes sense to have the fewest number of seams as possible in the Microsoft/Nokia union. Make it official. In fact, if I am Microsoft, I seriously consider taking out a computer company as well.
Microsoft could still place Windows with other hardware makers, but it could make Nokia and, let's just say,
Dell
(DELL) - Get Dell Technologies Inc Class C Report
its flagship smartphone/tablet and PC producers.
This type of threesome sets the stage for what is long overdue: an aggressive expansion of Microsoft retail locations right across the street from Apple Stores in the biggest cities across the globe. Ideally, at these outlets, you can only buy Nokia smartphones and tablets and Dell computers powered by Windows along with other standard Microsoft fare, such as the wildly successful Xbox.
Of course, this is merely back of the envelope stuff. No matter how Microsoft decides to go about it, the company appears to agree with my overarching theme. It's pretty clear that Nokia does. The jury is still out if Dell will come around to the reality RIM chooses to ignore.
You cannot compete effectively against Apple in a world where, sooner rather than later, "everybody" will own a smartphone and where tablets, particularly iPad, will continue to cannibalize PC sales. Companies such as Nokia must position themselves as wholly unified. There's no better choice than allowing a capable behemoth like Microsoft to step out in front.
At the time of publication, the author was long MSFT and NOK.