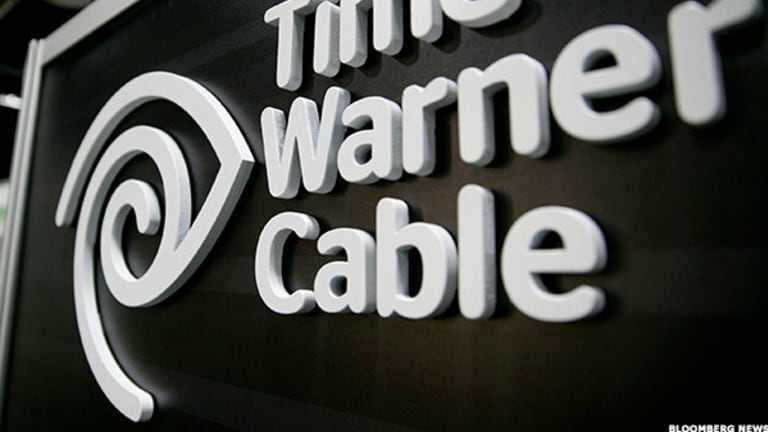 When Will Cable TV Go a la Carte?
Expect your package to change considerably after the Time Warner Cable/Comcast merger receives approval.
NEW YORK (TheStreet) -- Tuesday at TheStreet, I argued that your cable television package will eventually resemble a menu at a Japanese restaurant. 
(ALSO SEE: A la Carte Cable TV Could Cost Consumers More).
Cable customers will choose a bento box (some combination of basic channels alongside popular networks such as ESPN and HBO) and then have the opportunity to select from a whole slew of a la carte choices. Think of the paper menu at a sushi place where you use the little Off Track Betting (OTB) pencil to check the items you wish to consume.
ICYMI: For the record, I do recognize the difference between Japanese and Chinese, Asian and Oriental, unlike homophobic (or is he just not very bright?) PGA golfer Steve Elkington.
Anyway ...
A la carte will usher in an era of survival of the fittest.
Throwaway cable networks such as Bravo (apologies for picking on them, but, for whatever reason, they're first to come to mind) can exist, survive and maybe even thrive, but only if enough people pony up a monthly fee to subscribe to that station.
It'll be tough because, if cable is smart, it will become a one-stop shop where you can make monthly payments for not only traditional pay television networks, but everything from Netflix (NFLX) - Get Free Report to Amazon.com (AMZN) - Get Free Report Instant Video to Pandora (P) to World Wrestling Entertainment's (WWE) - Get Free Report all-you-can-eat offering that TheStreet's Chris Ciaccia has been covering so well.
And, of course, cable will provide access to sports packages such as NFL Sunday Ticket.
This new world would raise the bar, but it might have the unintended consequence of boxing out smaller broadcasters. If they can't achieve some sort of scale, there might not be a place for them on a platform as massive as the forthcoming Time Warner Cable (TWC) /Comcast (CMCSA) - Get Free Report one.
For the record, this is pure speculation on my part, however, I did bounce my idea off of a high-level cat or two who knows a thing or three about how the cable-to-programmers relationship functions. I came away from the conversations feeling like I'm not all that far off.
Because, really, why shouldn't this happen?
Consider Roku. I love the people at Roku. And they love me. So it hurts to say this, but why do they exist? While they serve a function today and have performed admirably against Apple (AAPL) - Get Free Report TV (which has only slightly more reason to exist), a shrewd move or two by a cable giant like the one we're going to have at our service could render Roku obsolete. 
The cable companies, particularly lunching executives at the soon-to-be one Time Warner Cable and Comcast, must be thinking the same thing.
People buy this set-top box that often sits on top of ours and proceed to stream programming using our connections. There's no reason why we can't take either all they offer or the most compelling channels and make them available on our platform alongside everything we already offer, the most lucrative and sticky of which, of course, is live sports. And collect commissions from the consumer via direct billing, passing on what's left to the network programmer.
It's the biggest no-brainer in the history of no-brainers.
When will it happen? I don't know. I presume shortly after approval of the TWC/CMCSA merger. Right when the combined company is about to tug on the short ones of programmers, who suddenly realize they're left with no leverage.
I anticipate obvious marketing from cable that attempts to send the message that We've been screwing you for years, but, now we're your friend.
So there'll be slogans such as Cable Your Way. And whatever else these guys can pull from some "social media marketer" who "informs brands" while he or she isn't busy writing smarmy LinkedIn (LNKD) influencer posts.
It's going to be quite the dog and pony show. And it might work for some consumers.
That said, I reckon quite a few cable customers will kick, scream, cry confusion and long for the old way of low-maintenance, I don't have to think much $50 to $150 a month cable packages (bundled w/ Internet), which, if they're smart, TWC/CMCSA will continue to make available.
Because you'll see that starting with a bare bones basic cable package at $40 or $50 a month or whatever -- even one that includes a premium network such as HBO -- and then adding a la carte options isn't as cost-effective as you thought it might be. Just like buying apps in Apple's App Store, a couple dollars here, $8 here and a couple hundred or so there for access to, say, the NHL and MLB adds up.
It's much better to keep all of your expenditures on a separate bill or bundle them. They don't look quite as bad. Or expensive. Or as wasteful. And even if you save a buck or two, is it worth the effort just to ensure your lineup doesn't include channels you don't watch? We have gotten stuck on the principle of the matter vis-a-vis cable-related outrage, forgoing the on-the-ground reality of the situation.  
I don't know. So much of this is a work in progress and, while it likely won't turn out exactly as I say it will, I bet it comes darn close. As in, what TWC/CMCSA ends up doing will resemble my brainstorm of ideas.
I don't think this whole mess will conclude as glamorous and consumer-friendly as people think. It can't get any worse than it is now (in the minds of many) and it'll make for excellent, easy-to-swallow, difficult-to-argue-against marketing for cable companies, starting with the Time Warner Cable/Comcast behemoth. But it might also make many look back on the old cable package and understand it wasn't as bad a value as they -- and the media -- made it out to be.
Put another way, a world of a la carte options might end up sounding better in theory than practice.
--Written by Rocco Pendola in Santa Monica, Calif.
Disclosure: TheStreet's editorial policy prohibits staff editors, reporters and analysts from holding positions in any individual stocks. Rocco Pendola is a columnist for
TheStreet
. Whenever possible, Pendola uses hockey, Springsteen or Southern California references in his work. He lives in Santa Monica.