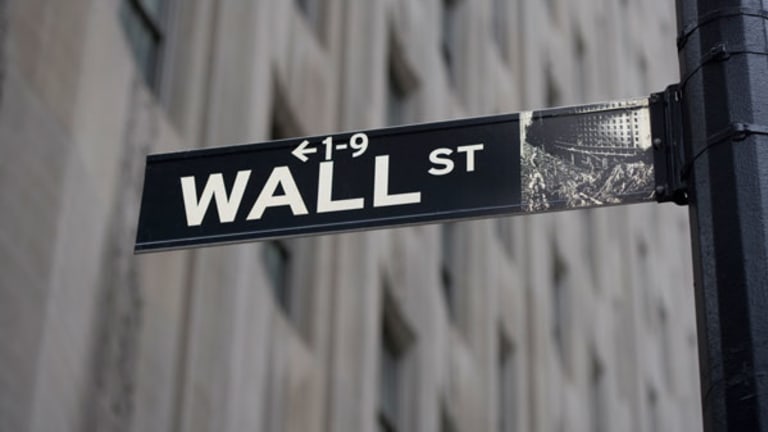 When to Trade and When Not to Trade the S&P 500 in Choppy Markets
Today we saw a good comeback for markets and some stocks after Tuesday's late-day swoon lower.
"In this business if you're good, you're right six times out of ten. You're never going to be right nine times out of ten." -- Peter Lynch
NEW YORK (TheStreet) -- Today we saw a good comeback for markets and some stocks after Tuesday's late-day swoon lower. But I'm still not seeing the volume or conviction to really get a trend moving so I'll sit it out until I do.
Half the battle is knowing when to trade and when not to trade.
I've been through being chopped up too many times. It destroys both mental and trading capital.
By the time good markets come back, mentally you're just not ready if you've been chopped up. On the capital side, you've likely given back all or more of the gains you earned during the last strong cycle.
Why not just trade during the strong times and leave the stress for the rookies?
'King Kong' China Mobile Running Out of Room for Growth
AT&T, DirecTV Aggressively Defend Merger
Let's take a look at the S&P 500 (SPY) - Get Free Report chart, which does still look good. But it has to move for me to get involved.
Today the SPY ETF closed at $195.58, up 0.45% for the day and up 5.9% year to date.
I'm in an all-cash position, with the exception of the very high-paying dividend stocks which we've held for months now. Those have treated us very, very well.
The S&P 500 is holding the low end of its wedge or small triangle pattern for now. Basically, if it goes below $194, that is not good. Above $196 is good.
For now, this market just can't decide on a direction, so I'll wait until it does.
Have a nice evening and Thursday.
On the Rebound: Detroit Draws Real Estate Investors, Corporate Interest
Will GoPro IPO Wipe Out or Live Up to All This Hype?
Flying Between U.S. and China Is Booming -- Too Bad It's Not Profitable
At the time of publication, the author held no positions in any of the stocks mentioned.
This article represents the opinion of a contributor and not necessarily that of TheStreet or its editorial staff.