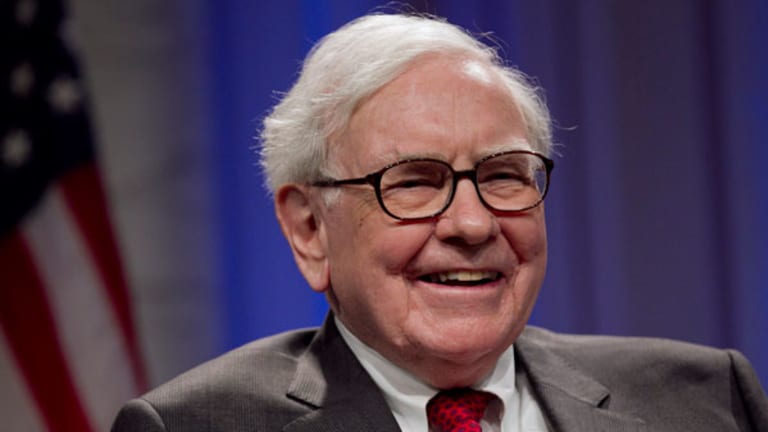 When Buffett Retires, Berkshire Hathaway Should Comfort Shareholders
Warren Buffett will host his company's annual shareholder meeting Saturday. If he announces his retirement, here's how he can soften the blow.
NEW YORK (TheStreet) -- It's another rewarding year for those who own shares of Berkshire Hathaway (BRK.B) - Get Free Report. For the year to date shares (either Class A or Class B) are up about 8%. From the Feb. 5, 2014, low of $108.12 to last Friday's high of $127.57 the Class B stock had surged almost 18%!
It's amazing to realize if an investor had purchased 10 of the Class A shares when Buffett took control of the company 50 years ago they'd be worth nearly $1.9 million today. Yet, I'm beginning to wonder if the company's best days are behind it.
The driving force propelling the phenomenal success of the company is what I call "The Buffett Factor." Berkshire's Chairman and CEO earned the kind of investor confidence that meets or exceeds the late Steve Jobs and Microsoft's Bill Gates.
Buffett "eats his own cooking" when it comes to owning shares of his massive holding company. As of the date of his last SEC filing (April 14, 2014) he owned 350,000 Class A shares of Berkshire Hathaway and 3,770,934 Class B shares. The Class A shares are worth many billions of dollars and the Class B shares are valued at about $480 million.
A number of analysts, me included, believe that when the 83-year old "Oracle of Omaha" retires, confidence in the company's future and the value of its stock will take a sizable downturn. Unless, that is, there are incentives for shareholders to hold tight.
On Saturday Warren Buffett hosts his company's annual shareholder meeting. If he announces his retirement  -- or even a succession plan -- there's one powerful way he can put a safety net under both classes of Berkshire shares.
First, let's look at how the Class B shares have performed by seeing a 10-year price chart including the trailing 12-month (TTM) EBITDA earnings and revenue per share.

Despite the crash of 2008 to March 2009 shareholders would be up over 110% for the 10 year period, nearly double the performance of the S&P 500 during the same period.

So, what could Buffett and Berkshire's board do to ease the pain of the CEO's eventual departure? How about announcing a plan to spinoff to shareholders parts of the publicly traded dynasty? Then by demonstrating the hidden value of those parts, Berkshire Hathaway could offer a reassuring consolation prize.
When one considers the vast diversity of the publicly traded U.S. stocks owned by the company as of the end of 2013, including 31% of the shares of USG Corporation (USG) shares and over $31 billion of Wells Fargo (WFC) - Get Free Report stock, carving out a special distribution to its devoted shareholders shouldn't be difficult.
Then there are the privately held pieces like Geico, the second-largest car insurer in the U.S., and Burlington Northern Santa Fe railway, which, according to Bloomberg, is responsible for nearly 21% of Berkshire's pre-tax earnings. Either would make a valuable spinoff.
Perhaps Buffett will take note of what Apple (AAPL) - Get Free Report finally did to restore confidence in its stock and encourage shareholders in a big way. A Berkshire Hathaway stock split may be part of the answer as well as an increase in the company's stock buyback program.
Frankly, I don't anticipate that my suggestions will be implemented. I do think Buffett will share some of his thoughts about the future of Berkshire Hathaway in his upcoming letter to shareholders. For now I'm not buying the stock until a correction ensues and a meaningful succession plan is made public.
At the time of publication the author had a position in AAPL.

This article represents the opinion of a contributor and not necessarily that of TheStreet or its editorial staff.
Marc Courtenay is the founder and owner of Advanced Investor Technologies, LLC, as well as the publisher and editor of www.ChecktheMarkets.com.