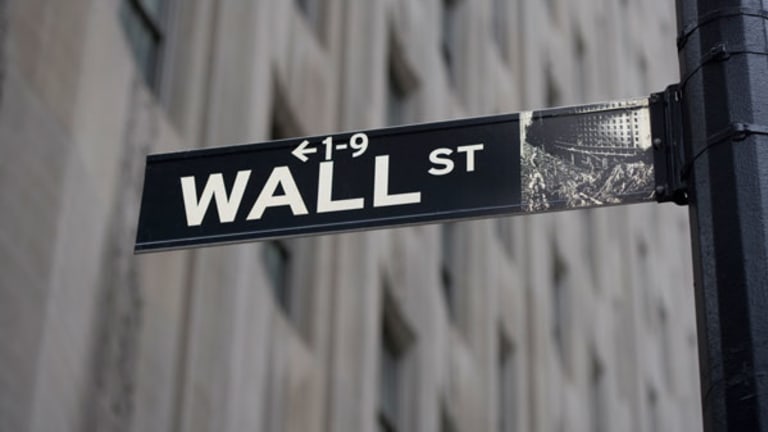 What's Your Exit Strategy?
Recognizing the signs of the end of the bull market is far more important than knowing what caused it.
NEW YORK (TheStreet) -- Building a portfolio in this bull market is kind of like coaching LeBron James, All you have to do is stand up every five minutes and yell "Give LeBron the ball." Pretty soon everyone will think you are a great basketball coach.
Maybe it's not quite that easy in coaching or investing. But this market continues to hit new highs and continues to break out. It is easy if you are in the right asset classes, the right sectors and the right stocks.
Small-cap and mid-cap domestic stocks continue to be the best asset classes to be invested in. Here is my current relative ranking of the asset classes.
Data from
There has been little change for several months now. But the biggest thing investors all over the world want to know is "When will this thing end?" When will LeBron retire?
>>Also see: Sports Fans Send Message to Terrorists >>
During my 20 years in the market, I've seen a lot of streaks. Up and down, and what goes up can go down a whole lot faster than it went up.
Biotech, health care and homebuilding, for example, have been on a tear. These are obviously very much risk-on sectors. Here is my current ranking of the market sectors:
Data from
I have been giving the ball to these leading sectors for several quarters now. Right now, I continue to have my foot on the accelerator. I continue to be on offense, as I have been for the last four years.
But I also have my eyeballs in the rear-view mirror, especially the warning: "Objects in this mirror may be closer than you think."
I'm not trying to scare anyone. Nor am I saying there's a bear market around the next corner. I'm just saying that it is an absolute surety that this bull market will go bearish on us. That punchbowl has just about been drained and we have to be prepared.
Recognizing the signs of the end of the bull market is far more important than knowing what caused it. There might be a million reasons. After the fact, a million pundits will tell us.
We have to know what it will look like when it happens.
Whoever your adviser or broker is, you should ask this question: What are your plans when things starts to fall apart? What is your exit strategy?
The way I do it is to look at the asset classes every single day. What are the leading asset classes in the market? Where is the money going? Is money continuing to flow into risk-types of assets like small cap stocks, mid cap stocks, technology stocks, biotech stocks and consumer stocks?
The answer to that question right now is absolutely yes. There's still heavy money flow there.
Then I also look at the defensive areas of the market. The gold, bonds, the cash, the inverse side of the market. Is money flowing in there? No. Not now. In fact, they continue to be the worst areas to be invested in.
Data from
Eventually, however, we are going see a little topsy-turvy action. The last will become first and the first will become last. LeBron will not be around forever.
Just ask Michael Jordan.
A bear market is not going to happen instantly. LeBron will lose a step in practice long before we notice it in a game. But we have to be very vigilant every single day and watch where the money is flowing.
That is one important clue.
Even more important, I learn more and get a better feel for the market by looking at individual stocks. I look at hundreds of them each and every day, especially the ones that I own.
I use my Best Stocks Now app to follow them as they move up and down my grading and ranking system. As long as they hang on to their performance, their value, and maintain a healthy stock chart, I hang on to them.
>>Also see: Save on Tuition by Getting Credit for What You Know >>
When they start dropping in rank however, and their stock charts start to roll over, I have an exit strategy in place. That is why I sold
Apple
(AAPL)
at $637.
I am also always on the lookout for the next group of stocks to emerge. I have recently bagged some big winners like
and
.
Just like Jordan. Just like LeBron. Just like the next big thing who is now in grade school waiting for LeBron to fade so he can take his place.
This current bull market is now 50 months old. The S&P 500 has gone from $666 to over $1,600. No good thing lasts forever. Just ask Kobe Bryant.
Do you or your adviser have an exit strategy?
This article was written by an independent contributor, separate from TheStreet's regular news coverage.