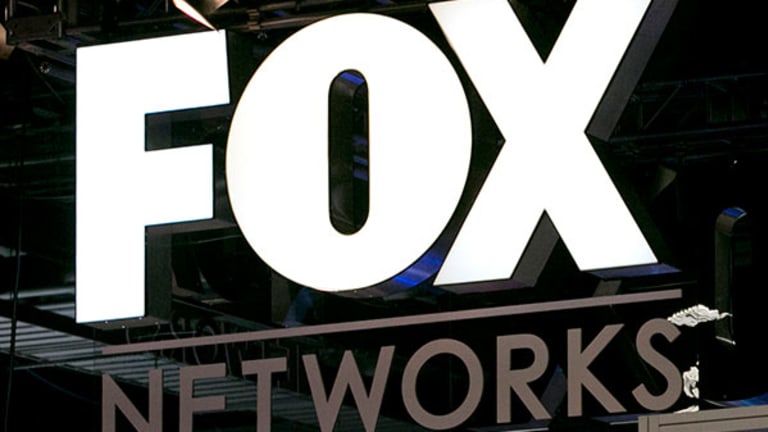 What's 'The Truth' Behind Fox's Decision to Revive 'X-Files'?
Revamping former hit shows seems to be Fox Broadcasting Co.'s strategy for bolstering its lineup amid slumping ad revenue.
Digging again into its library of former hits, Fox Broadcasting Co. is reviving "The X-Files"as a miniseries, a move akin to movie studios conjuring up sequel after sequel rather than taking chances on new content.
Though the network may be savoring the ratings of surprise hit "Empire," Fox's decision to bring back "The X-Files" as a six-episode event is a telling move. "Empire" has been a much-needed positive for the network, but the revival of "The X-Files"points to a need for immediate content that can shore-up the network's slumping advertising revenue. Showtime, owned by CBS (CBS) , Showtime and Comcast's (CMCSA) NBC are also bringing out retreads.
The decision to green-light "The X-Files"is comparable to when the network re-enlisted actor Keifer Sutherland last summer for another go-round as Jack Bauer in the "24: Live Another Day" miniseries. That may not be a bad strategy. The last segment of the limited summer series generated more viewers than the finale of the original series in 2010.
Taking cues from those results, Fox is going back to a favorite it once promoted with the slogan, "The truth is out there." David Duchovny and Gillian Anderson are booked to return to chase conspiracies, aliens, monsters, and higher ratings for the network. As popular as "The X-Files" once was though, the show lost a significant amount of steam in its later years and was followed up by a theatrical movie that did little to keep the franchise fresh.
In bringing back "The X-Files" for a short run, Fox may also be trying to replicate the attention other limited series have gained with TV audiences. For instance, cable shows such as "Fargo" on FX and Time Warner-owned HBO's "True Detective" tell one story per season, then bring in a new cast, said Thompson.
A miniseries turns heads as an event, he said, but on its own does not have the same syndication value as a long-running television series with more then 100 episodes to air as reruns. Fox is not alone in trying to squeeze some more life from once-popular programs. CBS-owned Showtime has ordered a "Twin Peaks" series for 2016 and Comcast's NBC announced it would bring back "Heroes" with a 13-episode miniseries.
Cancelled shows such as "Arrested Development" and "Community" have also gained new life on Netflix (NFLX) and Yahoo! (YHOO) respectively, Thompson said, but Fox wanted to reap the benefits of reviving its programs for itself.
"X-Files built up all this equity," he noted. "They likely said, 'Why not let it be us who squeezes a little more blood out of this turnip?'" 
This article is commentary by an independent contributor. At the time of publication, the author held no positions in the stocks mentioned.