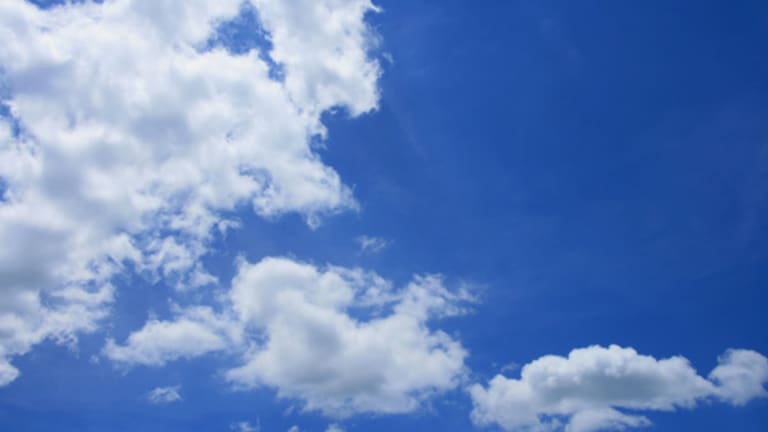 What's Going on With EMC?
EMC needs to report a good quarter Wednesday or it will face the wrath of investors.
NEW YORK (TheStreet) -- On Wednesday one of big techs oldest titans, EMC (EMC) , steps into the limelight and spills the beans about its earnings per share and revenue for the previous quarter.
Based on how its stock is doing, I'm sensing a decent chance of a disappointment on both of these important financial metrics. EMC closed at $25.35 Monday and is up less than 1% for the year to date.
EMC is a global leader in enabling businesses and service providers to transform their operations and deliver IT as a service. Fundamental to this transformation is cloud computing. Its earnings release will be available on the EMC Investor Relations Web site.
Let me illustrate part of what EMC faces from its shareholders if the company doesn't beat on either or both EPS and revenue and offers optimistic guidance for the current quarter. To do this I want you to see this one-year chart which includes its diluted quarterly EPS for the past year.
EMC data by YCharts
Even though shares of EMC have held up pretty well in the face of the current global stock market correction, the stock has been locked in a trading range of just below $22 a share and $27.34 on the high side. While shareholders endure this they are being paid a paltry dividend that currently is less than 1.6%.

Many EMC investors like the company's investment in a large amount of the outstanding shares of VMware (VMW) - Get VMware, Inc. Class A Report. According to Yahoo! Finance, EMC purchased last year, between April 25 and May 1, close to $35 million of VMC shares, bringing the total number of shares owned as of May 1 to over 43 million.
At the current market price of VMW shares at around $93, that would put EMC's total stake in VMW at close to $4 billion if my math serves me well. That would represent about 10% of VMware's $40 billion market cap.
Part of EMC's business involves offering VMware virtualization and cloud solutions that enable organizations to aggregate multiple servers, storage infrastructure, and networks together into shared pools of capacity that could be allocated to applications as needed. So EMC gets to double-dip (as an investor and a business partner) into the profitability of VMW and how it makes its money.
How much money VMW makes, including EPS and revenue will be disclosed when it announces fourth-quarter and full-year 2013 financial results after the market close on Tuesday. Shares closed Monday at $93.11 and are up 3.8% for the year to date.
With its recent strategic acquisitions and organic growth, VMW may guide analysts and investors towards a vision of a bigger and better growth trajectory for the company in the year ahead.
What does this mean for EMC?
If EMC doesn't show impressive numbers on Wednesday or fails to give encouraging forward guidance about the company, don't be surprised if activist investors look hard at the hidden value that EMC stock possesses with its VMW holdings and want changes made. These days these activist investors want companies to return more value to shareholders in the form of higher dividends and stock buybacks or they want assets spun off.
It isn't hard to imagine that EMC will at some point be hard-pressed to spinboff its less-profitable divisions or its shares of VMW to EMC's patient but weary investors. It's not a sure thing, but with institutions including  Vanguard Group owning close to 5% of the outstanding shares (as of Sept. 30, 2013), that scenario isn't farfetched.

At the time of publication the author had no positions in the companies mentioned in this article.

This article represents the opinion of a contributor and not necessarily that of TheStreet or its editorial staff.
Marc Courtenay is the founder and owner of Advanced Investor Technologies, LLC, as well as the publisher and editor of www.ChecktheMarkets.com.
Courtenay holds a Master's of Science degree in Psychology from California Polytechnic State University, and is a former senior vice-president of Investments for two major brokerage firms. He's been a fiercely independent investment "investigator" and a consulting contributor to the investment publishing world for over 30 years. In addition to his role as an investment publisher and analyst, he serves as a marketing consultant to the investment media industries.
In his role as a financial writer and editor, he specializes in unique investment strategies, growth with income stocks, overlooked investment themes, tax-advantaged themes, risk management, technologies to capture gains and reduce losses, real estate related opportunities,effective wealth preservation techniques, and the use of ETFs for diversification and asset allocation. He also follows and frequently writes about technology, health sciences, energy and resource companies. Because of his training and background in Clinical Counseling and Psychology, he enjoys writing about investor behavior, the herd mentality, how to turn investment mistakes into investment breakthroughs and the stock market's behavioral trends and patterns.