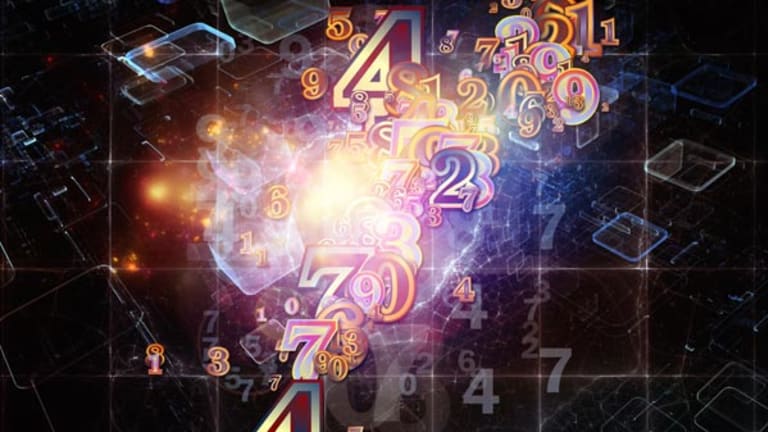 What Will Save Your Underwater Mortgage?: Poll
What mortgage relief program do you think will help you meet your payments and keep your home?
Updated with details of mortgage settlement.
NEW YORK (
) -- Over the past six months the Obama administration has introduced a slew of measures designed to provide some relief to borrowers, particularly those stuck with mortgages that exceeds the value of their homes.
From
revising the guidelines under HAMP(Home Affordable Modification Program) and HARP(Home Affordable Refinance Program) to introducing legislation that would allow all borrowers current on their payments to
refinance loans through the Federal Housing Administration at low interest rates to forcing banks to offer $10 billion in principal reductions under a
nationwide mortgage settlement , policymakers have been trying to ease the burden on "responsible" homeowners.
On Monday, the Justice Department, the Department of Housing and Urban Development and 49 state attorneys general filed the $26 billion foreclosure settlement with the court. The agreement detailed new servicing standards for banks and spelled out ways in which banks will compensate borrowers for violating procedures in the foreclosure process. The settlement envisages at least $10 billion by way of principal reductions, $3 billion in refinancing and $7 billion towards various alternatives to foreclosure such as short sales and deeds in lieu of foreclosure.
Bank of America
(BAC) - Get Report
, under its own agreement with the states, has agreed to cut principals on underwater mortgages of 200,000 borrowers by as much as $100,0000.
Ally Financial
has also agreed to broader cuts. Meanwhile,
Citigroup
(C) - Get Report
,
JPMorgan Chase
(JPM) - Get Report
and
Wells Fargo
(WFC) - Get Report
will slash the principal of eligible borrowers to at least 120% of the market value of the property, which works out to an average of $20,000 in principal reductions per borrower.
Still, the settlement may benefit only 1 million of the roughly 11 million underwater borrowers. The settlement does not cover Fannie Mae or Freddie Mac loans, essentially excluding more than half the mortgage debt in the country.
Policymakers have embraced the idea of principal reductions because it helps reduce the negative equity on a home. Currently, there is nearly $700 billion of negative equity in the housing market- that is, where the borrower owes more than a home is worth.
Negative equity makes it tough for borrowers to refinance their homes even as interest rates decline and makes it harder to sell their homes either in an effort to repay their debt or in order to pursue job opportunities in another location. This results in more defaults, weighing on the housing market and the economy.
But the Federal Housing Finance Agency(FHFA), conservator of Fannie Mae and Freddie Mac which underwrites the majority of the nation's mortgages, remains fundamentally opposed to the idea of reducing the principal on a mortgage because it means the housing giants will have to absorb more losses, which will be ultimately borne by the taxpayer. Fannie Mae and Freddie Mac were bailed out in 2008 and have cost taxpayers more than $150 billion to date.
FHFA director Edward DeMarco insists that other forms of mortgage modifications such as principal forbearance, interest rate reductions and term extensions are equally effective in reducing monthly payments for borrowers and still minimize overall losses to Fannie and Freddie and the taxpayer.
DeMarco also worries that principal reductions will create a moral hazard. Right now, 80% of Fannie and Freddie's borrowers with negative equity are still current on their loans. Making blanket principal reductions might encourage those who are current on their loans to default, in order to be eligible for a principal reduction.
Another concern is that the FHFA loses on the upside if the housing market recovers.
Some have countered this objection by proposing that borrowers receiving a principal reduction agree to part with some of the gains in the value of the house if the market recovers. This may be one way of discouraging moral hazard, as it forces borrowers to give up some of the upside.
Policymakers have been urging the FHFA to reconsider its stance.
"If you have somebody who's going to pay for 10, 15 years and still isn't building any equity in their home, what kind of message are you sending them? What's the moral hazard there?" Housing and Urban Development Secretary Shaun Donovan said recently in a public forum in Washington, arguing that more foreclosures hurt everyone. "From my point of view, all these efforts on refinancing
and principal reduction for the folks who are doing the right thing
is
(emphasis his) going to solve a moral hazard problem."
California Attorney General Kamala Harris has been calling for DeMarco's resignation given his resistance to principal reductions.
Banks have so far adopted principal reductions at a very slow pace on their own.
During 2011,Bank of America completed over 225,000 customer loan modifications with a total unpaid principal balance of approximately $49.9 billion, including approximately 104,000 permanent modifications under the government's Making Home Affordable Program.
Of the loan modifications completed in 2011, the most common types of modifications was a combination of rate reduction and capitalization of past due amounts which represent 60 percent of the volume of modifications completed in 2011, while principal forbearance represented 19 percent, principal reductions and forgiveness represented six percent and capitalization of past due amounts represented eight percent, according to the bank's 10K.
JPMorgan permanently modified about 25000 residential real estate loans, of which 11% was in the form of principal forgiveness, while the bulk was in the form of interest rate concessions and term extensions.
Clearly, there are severe ideological differences as policymakers strive to help homeowners, reduce taxpayer losses and prevent moral hazard.
TheStreet
wants to know what, you, the borrower thinks. If you are stuck with an underwater mortgage, what form of relief would help you continue your payments and keep your home?
Is it enough that your monthly payments are reduced in some form or the other, be it refinancing or through term extensions or through forbearance, as DeMarco argues? Or does restoring home equity through principal reductions take top priority?
Take our poll and let us know what you think.
--Written by Shanthi Bharatwaj in New York
>To contact the writer of this article, click here:
Shanthi Bharatwaj
.
>To follow the writer on Twitter, go to
.
>To submit a news tip, send an email to:
.
Disclosure: TheStreet's editorial policy prohibits staff editors and reporters from holding positions in any individual stocks.