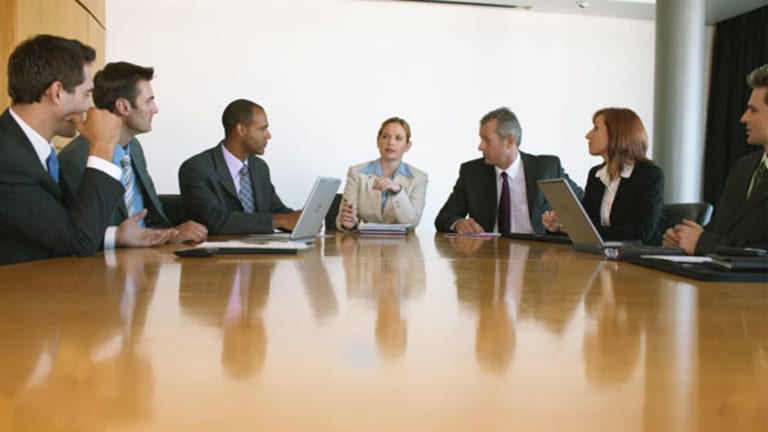 What Today's GDP Report Says
The White House is pumping sunshine -- the economy is in tough shape.
The White House is pumping sunshine -- the economy is in tough shape.
The White House is pumping sunshine -- the economy is in tough shape.
numbers show the economy is not growing fast enough to create jobs and bring down unemployment.
Of the 2.4% growth reported, 1.1% was an increase in inventories -- essentially businesses rebuilding and adjusting inventories from recession lows and to accommodate more price-conscious consumers.
This indicates actual demand in the economy is growing a scant 1.3% a year. Businesses can accommodate up to two percentage points through higher productivity and without adding workers.
Unless spending picks up (and indicators are that is not happening), once businesses stop piling up unsold goods, layoffs will outnumber hires, unemployment will rise with a vengeance, and the economy will head into a second dip. That will not likely happen until after the election. It will show up in fourth-quarter data.
Consumers and businesses have been spending, but too much is going into imports -- the trade deficit subtracted 2.8% from growth. Put another way, had exports and imports grown by the same amount, economic growth would have been in the range of 5.2%.
Almost the entire trade deficit is oil and China but the president is not doing enough about either.
We get out by dealing with China on the trade deficit -- either it revalues the yuan or we revalue it by taxing or licensing dollar yuan conversions. Create a Savings and Loan Crisis era Resolution Trust.
Start building many more gasoline efficient vehicles -- the emphasis on electrics is nice but their large impact is many years away.
Develop more domestic oil and gas.
Even with those problems addressed, small and medium-sized businesses are not doing well because they can't get credit from regional banks. An audit of U.S. banks by the IMF says the four largest banks have adequate capital but the regional and small banks need another $19 billion -- all those toxic assets that did not get cleaned up.
Do not expect to hear the President talking about this out on the hustings this weekend.
Readers Also Like:
>>10 Most-Shorted S&P 500 Stocks
Professor Peter Morici, of the Robert H. Smith School of Business at the University of Maryland, is a recognized expert on economic policy and international economics. Prior to joining the university, he served as director of the Office of Economics at the U.S. International Trade Commission. He is the author of 18 books and monographs and has published widely in leading public policy and business journals, including the Harvard Business Review and Foreign Policy. Morici has lectured and offered executive programs at more than 100 institutions, including Columbia University, the Harvard Business School and Oxford University. His views are frequently featured on CNN, CBS, BBC, FOX, ABC, CNBC, NPR, NPB and national broadcast networks around the world.